Round 2 goal of the day - Steven Maguire (GB)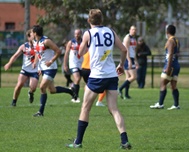 The Round 2 match between Nauru and Great Britain was for 3 and a half quarters a ripping game. Several times it looked like Nauru was set to run away only for the Bulldogs to claw their way back and with less than a goal in it at 3/4 time it was anyone's game. Nauru kicked out again in the last and 18 pts up the crowd wondered whether the Bulldogs had another burst left. Enter Steven Maguire.
With an open forward line Maguire led into space running through true centre half forward....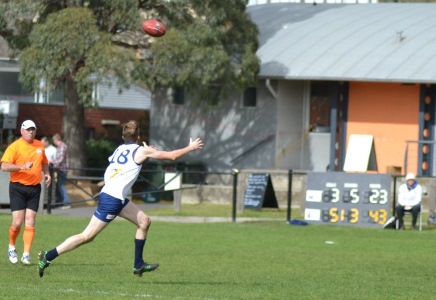 ....marking, Maguire played on straight away heading goal ward.....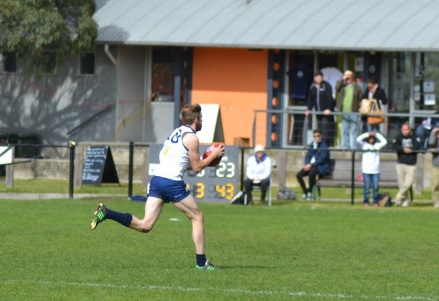 ....decides to bounce....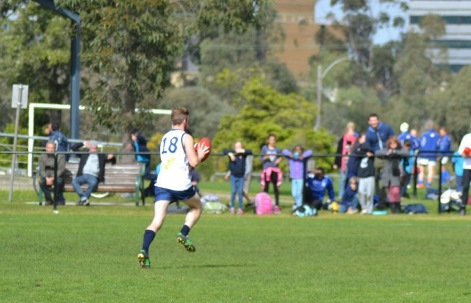 .....oops....that wasn't supposed to happen...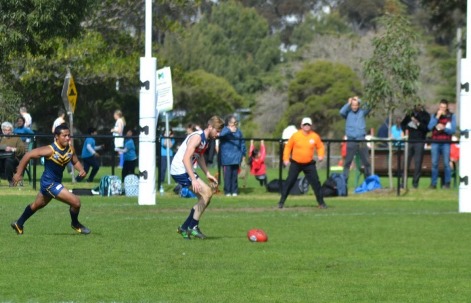 ....gotta win it back...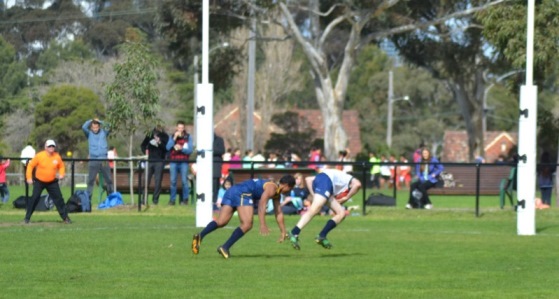 ....and screw it 'round the corner, dribbling it perfectly along the ground - Bulldogs still alive (but not for long).