Women's Division - Irish Banshees into stride against Fiji Vonu
Sunday, August 10 2014 @ 09:23 pm ACST
Contributed by: Harley Vague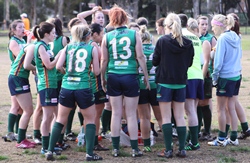 Thank somebody for small mercies because the weather prediction was simply horrible for game day Sunday. Apart from the temperature being a little chilly there was only a slight breeze that had no bearing on football.
The centre square was a little slippery from overnight rain and not a good surface for bouncing the ball which some players optimistically later tried doing. Being the in the first round of games there was much interest in how the Vonu would fair against the highly experienced Banshees.
It didn't take long for Ireland to get some system going using their advantage in height and skill to put 3 majors on the board with Leiha Shrubsall timing in nicely for scoring opportunities. Fiji managed to stage mix it in the midfield for a considerable period before Ireland managed 2 more majors through their strong running players. Had it not been for the efforts of diminutive Aloesi Buidravo for Vonu taking some timely marks and general attack on the ball the score could have been much more.
The second quarter was a much different affair. The game opened up and the Fijians were much the better for it keeping the Irish goaless. Tall Laura Corrigan for Ireland stamped her authority on the game as the quarter progressed and joined in some physical clashes, one in particular. Her efforts probably prevented the Vonu from taking that quarter's honours.
The third quarter was probably a true indication of the relative strengths of the the two teams with Ireland having, and using their talls to good advantage whilst Fiji matched Ireland in general ground play but lacking a forward focus. Ireland attacked well using another tall Aimee Louise Hazley this quarter as well as her kicking an opportunistic soccer goal. Goalsneak Leigha was taken from the field after a heavy clash but later returned to provide options.
Upliftingly, the last quarter saw Fiji into attack for most of the quarter however this led to a very open forward line for the Irish. As we have often seen in the AFL the defending team is able to rebound against the flow of play and to capitalize with some quick transferances and a couple of goals. Fittingly, the constant pressure from the Vonu was finally rewarded with a good roving goal.
Considering the wealth of success that the Banshees have experienced in Australia and Europe it was a good performance from the Fiji Vonu who will much more competitive for the experience. They have a good balance of size, physicality and speed. The Irish are strong contenders and will probably be able to step up a notch when required.
| | | | | |
| --- | --- | --- | --- | --- |
| Ireland Banshees | 5.1 | 5.6 | 7.7 | 10.7 (67) |
| Fiji Vonu | 0.0 | 0.0 | 0.0 | 1.0 (6) |
Goals
Ireland: Rafferty 2, Dempsey 2, Mahony 1, McGahon, Lousie Hazley, L Corrigan, Roarty, Shrubsall
Fiji: Bale
Best players
Ireland: Corrigan, Kelly, Keatley, Rafferty, Dempsey, McCann
Fiji: Nabalarua, Matanisigadrau, Buidravo, Katonivere, Matakibau, Tadrau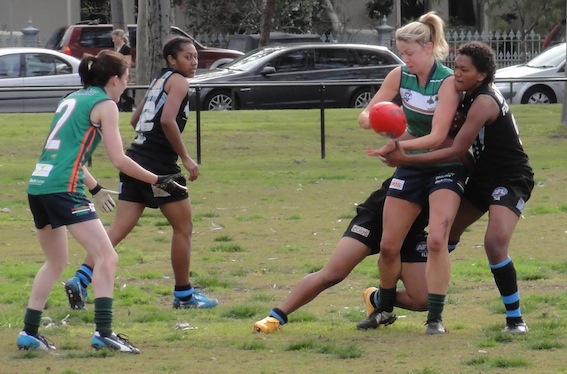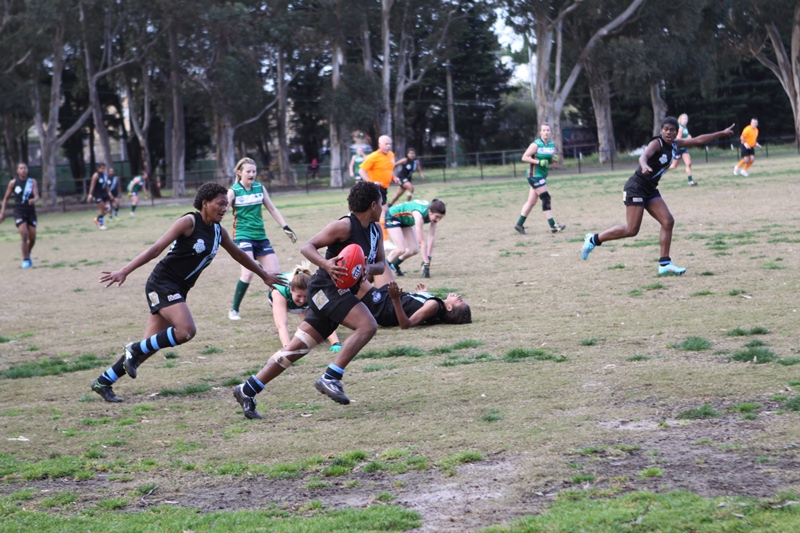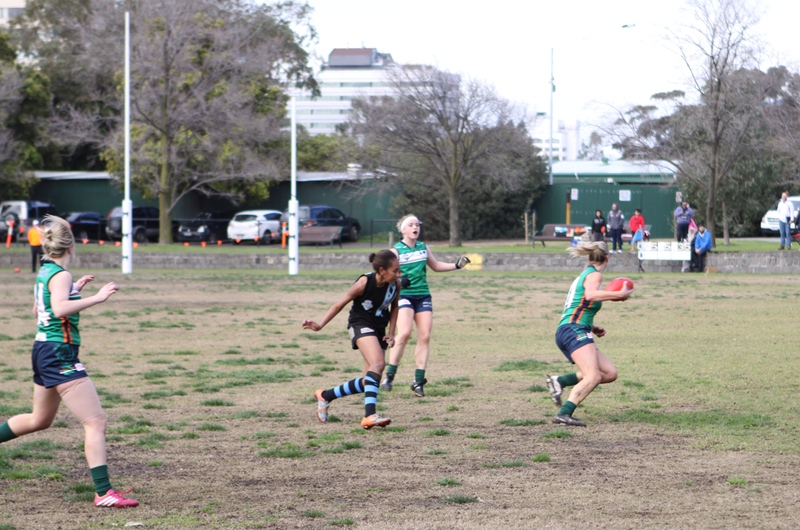 ---
World Footy News
http://www.worldfootynews.com/article.php/20140810212344643