A Rainstorm and a South African goalburst rain on the Pakistani parade
Sunday, August 10 2014 @ 03:59 pm ACST
Contributed by: Stephen Alomes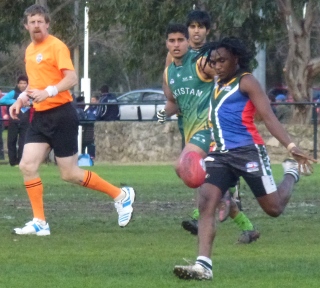 It was a Melbourne footy afternoon that had everything, sun and wind, a wild storm which had been threatening all day in the third quarter and was accompanied by a South African goalburst.
While Pakistan kicked the first goal of the match in the first minute of the game, aided by a blustery wind blowing towards its forward pocket (the Upfield line pocket). But then the Lions began to roar.
Three quick goals in succession, after some points and an early game which was a bit of a tacklefest, the South African running game, and superior kicking skills and marking to increasing dominance.

The Lions also seemed fitter than the locally assembled Pakistani Shaheens, who were comprised of a range of players, from some small, and often younger players to some big hulks, who were not too far from North Melbourne's Galloping Gasometer, Mick Nolan.

A South African lead at half-time was followed by the rain and the goals – it was raining goals – in the third quarter, and a lead of 80 points, with the Pakistanis still on 2 1 13.

While the large crowd of supporters retreated – into cars, under trees, or into the West Brunswick footy club pavilion – the Pakistani coach, Richard Kerbatieh, gave an inspired address, combining footy logic with a call to play for their team, their families and Pakistan.

Except, even as the sun came out again (for a while), the marking, powerful kicking and running Lions, added to the scoreboard, with some inspirational marking by the Nic Naitanui lookalike Khayalethu Yandisi SIKITI.

The experienced footballers of South Africa would always be stronger than the Pakistanis, who had varying degrees of football experience and skill. At the same time, while they lost comprehensively, they fought hard making the game a lot closer than the scoreboard suggested.

* Note. The song for the first day of the International Cup had to be Paul Kelly's Melbourne anthem 'Four seasons in one day'.

| | | | | |
| --- | --- | --- | --- | --- |
| South Africa | 4.6 | 11.11 | 14.17 | 23.22 (160) |
| Pakistan | 2.1 | 2.1 | 2.2 | 2.2 (14) |
Goals
Sth Africa - Sokoyi 5, Mathane 5, Madokoane 2, Moagi 4, Sikiti 3, Wessels 2, Zwane 2
Pakistan - TBC
Best
Sth Africa - Pani, Sokoyi, Moagi, Matchane, Wessels, Sikiti
Pakistan - K.Khan, Bouns, F.Khan, Qureshi, Mashwani, Rehman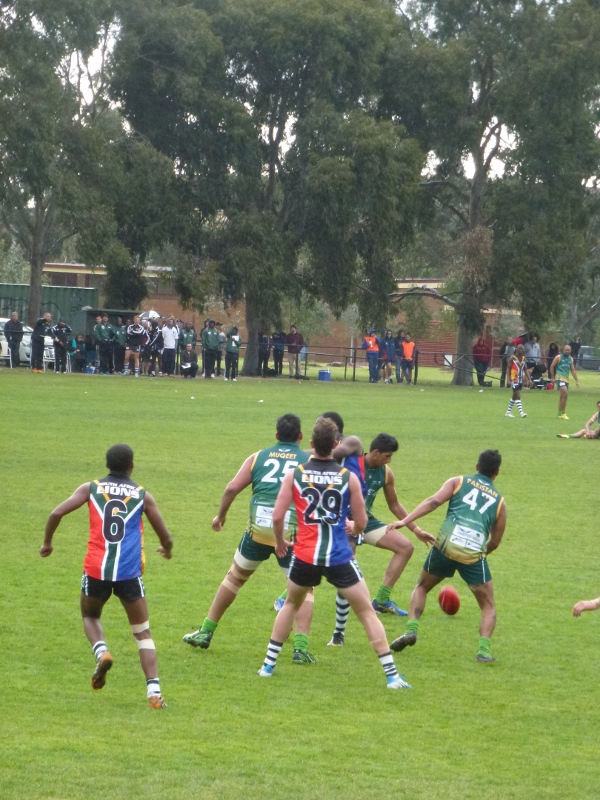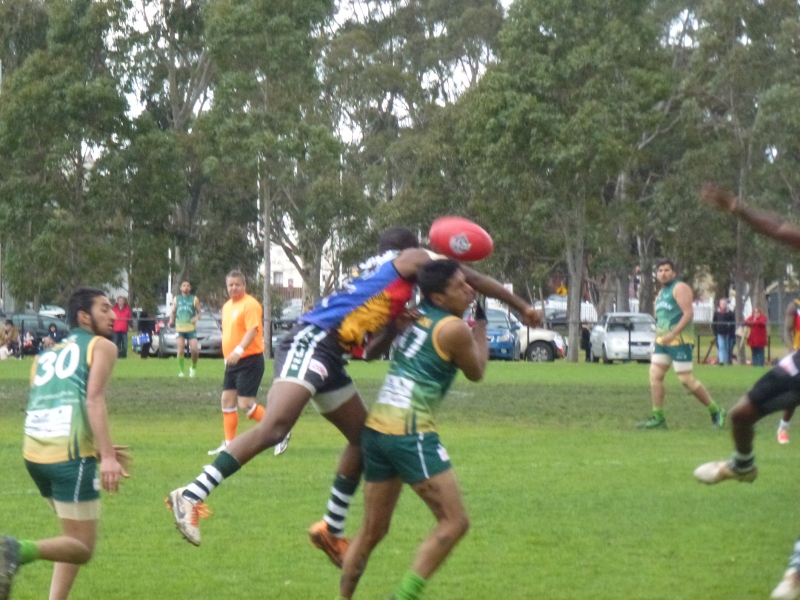 Australian Football The People's Game 1958-2058 available from wallawallapress.com
Website: http://ozartozwordsalomes.wordpress.com/ with New Webexhibition, June 2014, 'Les theatres des femmes...'
Comments (0)
---
World Footy News
http://www.worldfootynews.com/article.php/20140810162929609