IC14 teams snake from the city onto the G
Saturday, August 09 2014 @ 06:56 pm ACST
Contributed by: Troy Thompson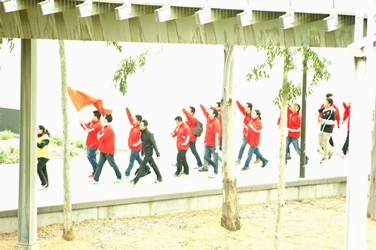 Following today's launch the International Cup teams paraded from Federation Square to the MCG. Decked out in team uniforms and following their nation's flags and banners the 18 countries marched joyfully to the home of Australian Football, the MCG.
Once inside they all queued expectantly until the nod was given and onto the hallowed turf they went. The parade of nations allowed all those who have come so far - not only to Australia but in their footy journey's to represent their countries - to have the amazing opportunity to walk the boundary with their team mates ahead of today's AFL match between Melbourne and Hawthorn (an official crowd of 37,082).
Following the parade the nations filed into their seats in the Great Southern Stand looking for inspiration ahead of tomorrow's kick-off at 9.30am of 15 great days of international footy.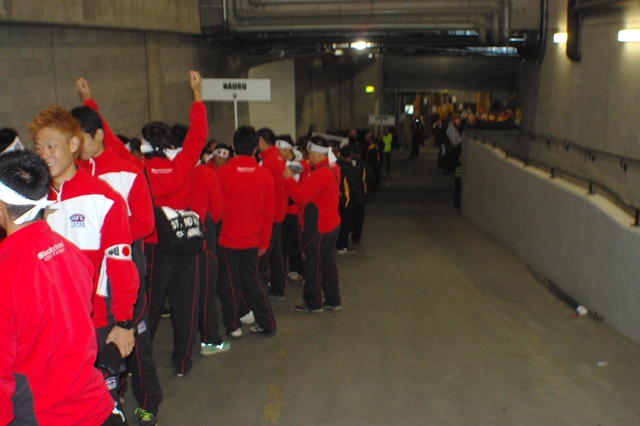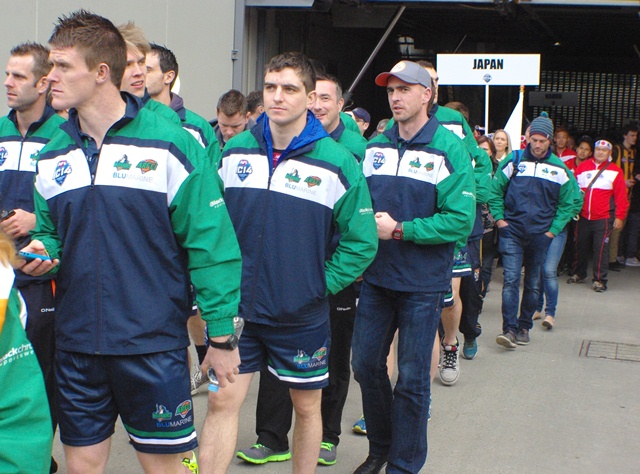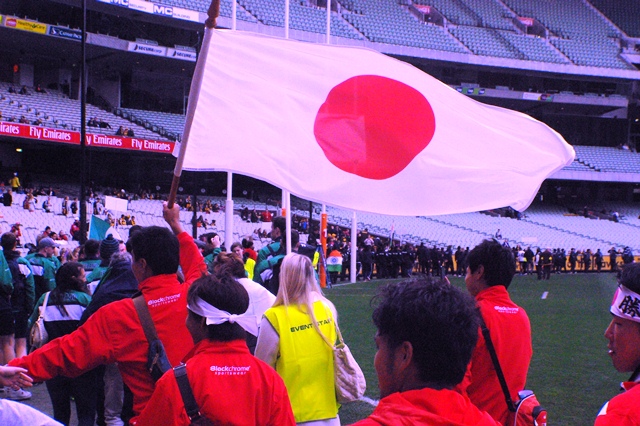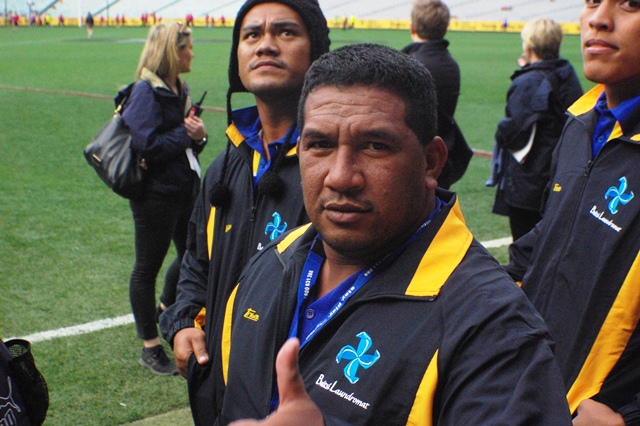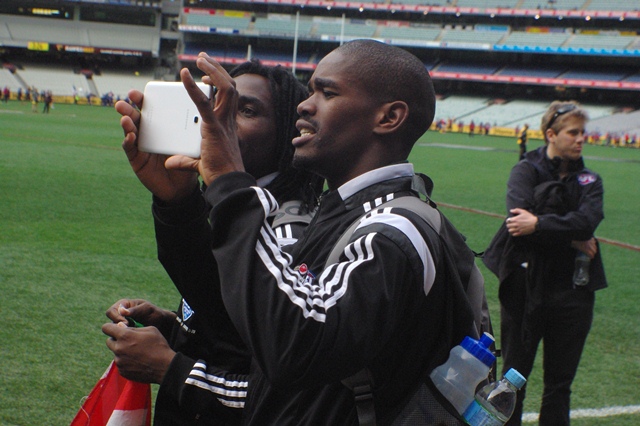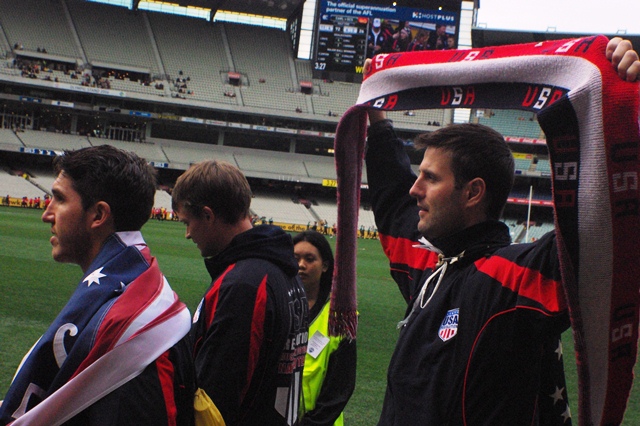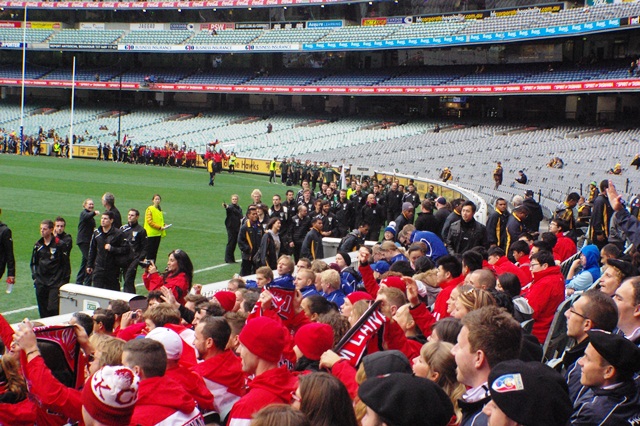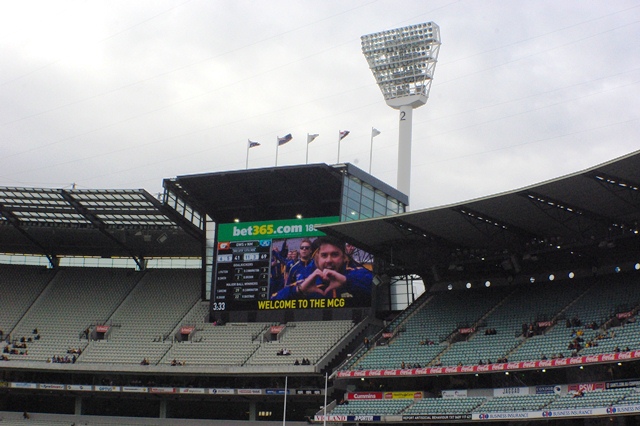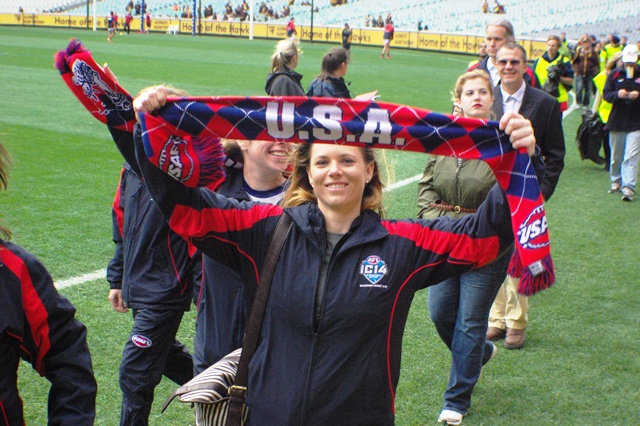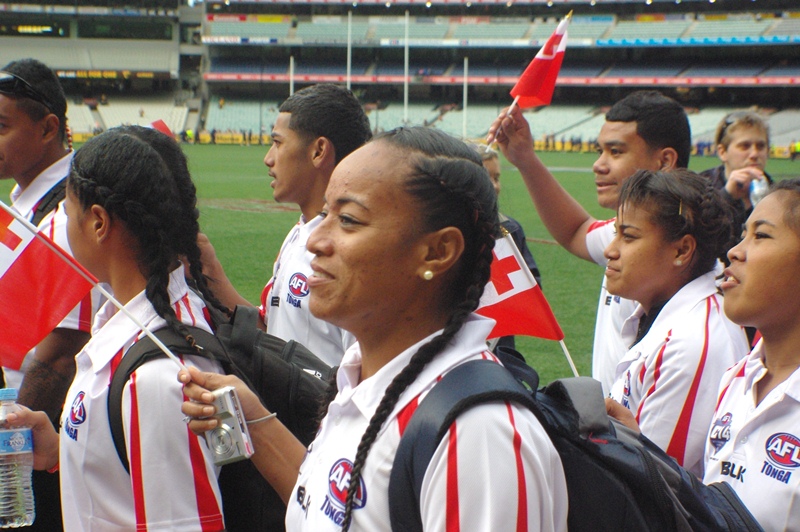 Comments (0)
---
World Footy News
http://www.worldfootynews.com/article.php/20140809182623195