Port Adelaide backing Team China
Friday, August 08 2014 @ 09:00 am ACST
Contributed by: Troy Thompson
Views: 1,357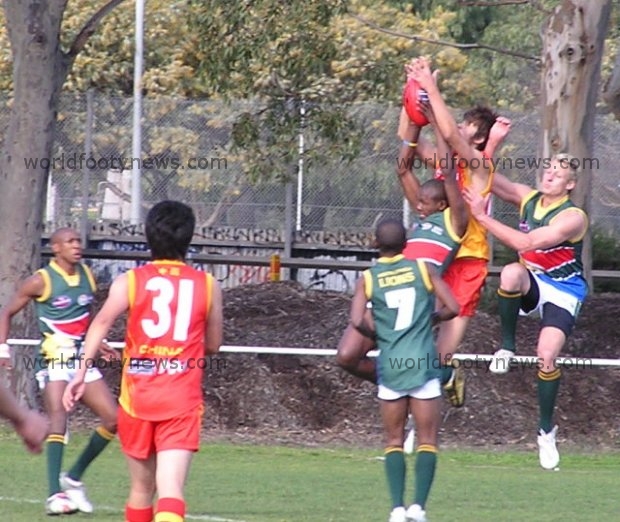 The Port Adelaide Football Club is delighted to announce that it is the major host sponsor of the China national team for the upcoming AFL International Cup tobe held in Melbourne from August 10-24.
The AFL International Cup is held every three years, with teams from 23 countries around the world competing in this year's tournament; all players must be nationals of the country they are representing.
The participation of a representative team from China for the 2014 competition had previously been in jeopardy due to a lack of funding.
Most of the team are students from universities in southern China where the game is growing rapidly through the South China AFL competition.
Port Adelaide has been working on a range of initiatives as part of its broader China strategy. These include a formal partnership with the Hong Kong Football Club where Port Adelaide recently held a highly successful Sports and Community Luncheon. Over 200 Australians working in the region and local business people attended a presentation on Port Adelaide's strategy in the region.
The club is also working extensively with the Chinese student community in South Australia and sees this opportunity to partner withTeam China and ensure their participation at the 2014 AFL International Cup as a strong statement of intent in terms of Port Adelaide's commitment to its strategy.
Team China will join 22 other teams in Melbourne when the competition commences on Sunday 10th August.
Port Adelaide has brought the full team into Adelaide prior to this for a training camp and a range of cultural and promotional events.Team China will be special guests of Port Adelaide at the Adelaide Oval for the club's blockbuster against Sydney tomorrow night.
The club is also working in partnership with the Williamstown Football Club (VFL) who will beTeam China's official hosts when they are in Melbourne.
Port Adelaide chief executive Keith Thomas affirmed the club's commitment toTeam China and to ensuring their participation in the 2014 AFL International Cup.
"When we heard that participation ofTeam China was in serious doubt due to their funding requirements we asked how we could help and what support was needed," Mr Thomas said.
"We felt it was important to take away any uncertainty and do what was needed to ensure the team could get to Australia to compete. Therefore we have agreed to effectively underwrite their participation in the AFL International Cup. "
Team China will take part in kick to kick at Adelaide Oval this morning and will meet the Port Adelaide playing squad.