AFL Players Taxed in NZ - A Storm in a Teacup!
Saturday, August 09 2014 @ 12:25 am ACST
Contributed by: Rod Shaw
Views: 1,280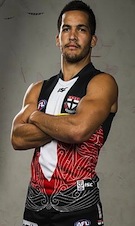 In a story that has been splashed across the mainstream media of Australia, AFL players have been taxed by the New Zealand government for matches played in Wellington over the last two years.
The first-ever match on foreign soil to be played for premiership points saw the Swans take on the Saints in a historic clash in 2013. The Saints then returned to Wellington in round six of this year to take on the Lions.
However, it has been revealed that the players who took part in the matches were taxed a portion of their match fee because the Kiwi government deemed them to be 'entertainers.'
This does not occur for regular Trans-Tasman competitions involving NZ and Australian teams such as the Super 15, NRL, NBL and the Netball.
However the yearly AFL game is viewed as an exhibition game and therefore the " New Zealand Inland Revenue Department have reviewed the Anzac Day game…and sought to tax each player who competed…on the basis that you are considered to be `entertainers' in New Zealand.
The Australian government has since stepped in and reimbursed the players. In the end it is pretty straightforward- any tax paid in NZ is given as a tax credit on earnings in Australia. No player is any further out of pocket.
For more:- https://au.sports.yahoo.com/afl/news/article/-/24643193/afl-stars-taxed-for-playing-in-new-zealand/