Buffalo soldiers: Kenyans beat Tanzanians in historic match
Thursday, July 31 2014 @ 10:57 pm ACST
Contributed by: Wesley Hull
Views: 2,203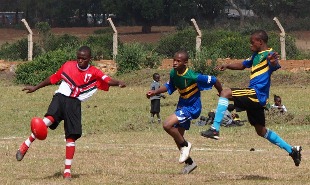 YOUNG boys leapt for joy while others leant on their knees in the worn paddock in the middle of the Nairobi township of Embulbul.

The final whistle had blown and the first international game of Australian football between African nations was over. Were there really any losers?

The historic match between players representing Kenya and Tanzania took place in late June in Nairobi, thanks to outreach organisation Zimele and its founder Tom Purcell, a senior teacher at Melbourne's St Kevin's College.

Since Purcell first visited Africa seven years ago, he has dreamt of establishing a sporting exchange between the neighbouring countries, but a lack of financial support and tricky logistics forced him to be extremely patient. However patience comes naturally to a busy, full-time working father of 10, as does persistence, and this year it all paid off.
In the end, the Kenya Buffaloes 4.7 (31) beat the Tanzania Simbas 3.12 (30)
Zimele is an outreach program that has been operating for six years, working in partnership with the Edmund Rice Foundation to build relationships and support the underprivileged in Africa.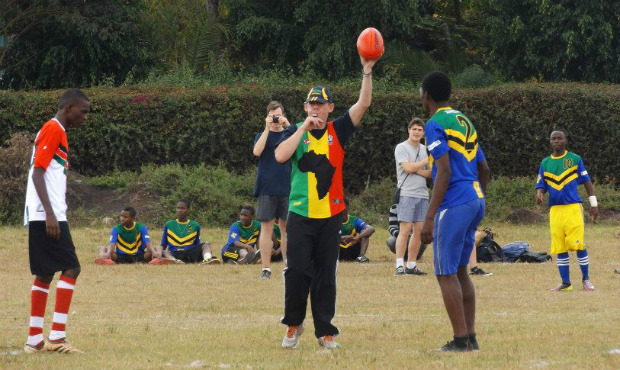 For more information, visit zimele.org.

Original article by Conor Walsh, 19, who is a Melbourne student and supporter of Zimele.  To read his full story, click this link.
Purcell has also been contacted by three-time Geelong premiership player David Wojcinski, who works as an indigenous projects coordinator with the Cotton On Foundation and recently travelled to the southern Ugandan town of Mannya to teach boys Australian football.  There are hopes of Uganda joining to make a 3-way series next year.