IC14 Preview: Northwind look to improve ranking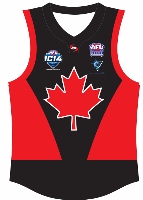 Canada's Northwind are ranked 9th for IC14 and could potentially finish higher depending how they fair against the stronger teams in their pool. With the largest organised league outside of Australia, many would see the Northwind as an underachiever when it comes to the international scene.
Whilst being competitive during group stages they have failed to progress further, with their previous Cup finishes being 9th (2002), 7th (2005), 6th (2008) and 9th (2011). With the last 2 years being used to develop a team that can match it with the powerhouses, they are expecting to be competitive in all their matches.
The Country and Australian Football
One of the world's largest countries by area, Canada in some ways shares a lot in common with Australia. Both are wide open lands but with much of them not particularly hospitable and relatively small populations, which are mostly of European descent as well as a significant indigenous population. Both have strong friendship with the USA and are heavily influenced by it, but also have a healthy scepticism towards that country in some respects and enjoy their differences.
Australian Football got its North American start in Canada in 1989 with the Mississauga Mustangs and Toronto Panthers, which lead to the formation of the Canadian Australian Football Association (now called AFL Ontario) and a very strong league in the province of Ontario. Across on the west coast Vancouver (British Columbia) got started in 2001, which has ultimately lead to a successful junior program and more senior clubs. Further provinces (Alberta, Quebec and Nova Scotia) and the capital Ottawa have since begun programs giving the game an increasingly broad base.
Strengths and Weaknesses
Since 2011 Team Canada has employed a new approach in developing and building their national squad. Since 2012, the Northwind now has a solid contingent of players developing and playing around Canada and the world. With their largest base of players in Ontario & Alberta they now source players from all over, with a couple of players in BC, some in Australia and one in Quebec & London, UK.
Preparation has been good with the team training regularly and players being placed on tailored programs since they selected the initial squad last October.
"We knew we needed to get bigger, faster and better execution with the footy. Cody Royle (Assistant Coach) and I have been around the country hand picking the squad for 2+ years." Commented head Coach, Benjamin Roberts. "We tailored the team to the style we want Canada to play."
Team Canada has been known for having a tall squad but this time around they are a little more balanced with a range of players who can adapt to the game. The coaches and senior players have worked hard to improve the team structures and develop a direct game plan to help compete with the world's elite.
Their biggest weaknesses are likely to be their team play and decision making, given some inexperienced players and limited opportunities to play together. It's extremely hard to gauge how all the team members will play as a unit as it hard having players all over the place.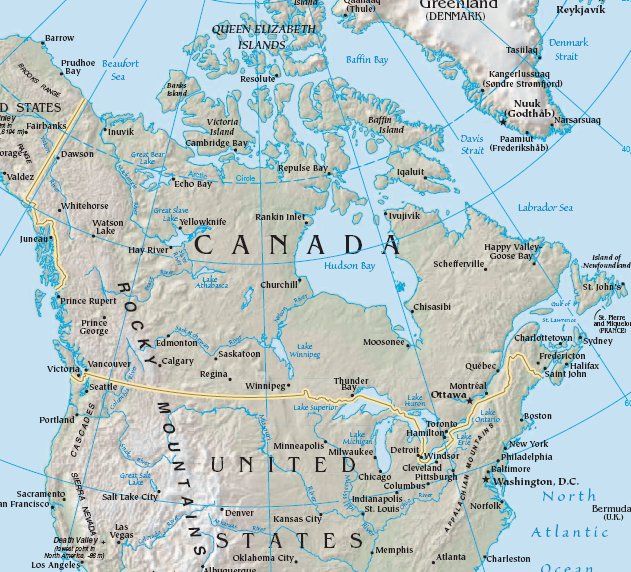 Players to Watch
Neil Casey - Came out of nowhere, won the AFL Ontario Rookie of the Year and Canadian Best and Fairest last year. Is big, strong and reads the game well.
Nathan Strom - Was the Northwinds best player vs the USA in last year's parallel cup. Quick, strong and well-rounded talent.
Nathan Singh- Calgary Kangaroo midfielder, team where the runners up to Austin in last year's USAFL final last year. Strong built midfielder who gets plenty of possessions.
Form Guide and Bottom Line
The Northwind have been seeded 9th by the AFL after the completion of the 2011 international cup and will be looking to improve upon that ranking at this year's cup. Unfortunately, like the US, Canada rarely play internationals other than against their southern neighbours and so their international play and experience has been very limited. Since 2011 the Northwind have played the US revolution twice in the 49th Parallel Cup and each time has resulted in a loss. Because of this, it hard to gauge how Canada with fair against the top tier teams.
With a good mix of height, speed, grunt and experience it's all about development and trying to progress too match it with the big boys, Ireland, PNG and New Zealand. A finish between 7th - 5th would be a good result, higher would be a fantastic achievement.