IC14 Preview: NZ Hawks set to swoop?
Tuesday, July 29 2014 @ 05:56 am ACST
Contributed by: Rod Shaw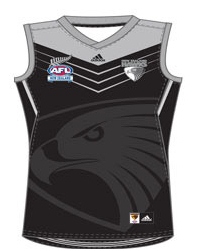 We're closing in on the 2014 fifth instalment of the AFL International Cup and the world's footy nations are gathering for an assault on the Cup. Our previews continue with the 2005 champions and 2008 runner up.
After finishing third to Ireland in 2002 and 2011, winning in 2005 and being the runner up in 2008 to PNG in a wonderful game of footy, NZ continue their trend of sending a younger team to try and regain the title. This squad is very reflective of the work AFL New Zealand have been doing over recent years with their junior age groups.
The squad has benefited from regular international football either in Australia in age group teams or in NZ against touring sides such as the VAFA U18's and the AIS. It has been very noticeable that although a gap still remains against the Australian sides there is no doubt it is narrowing. With the consistent high level preparation afforded by competition of this level it provides a pathway for junior talent to be recognised quickly as an international sportsman and provide exciting opportunities for their continued involvement.
New Zealand stalwart Andrew Howison will captain the team, and will be supported by a core of senior players who have been part of previous International Cup campaigns. Three players are set to compete in their third International Cup in 2014. David Rattenbury, Matthew Van Wijk and Aaron Harris were all part of the 2008 and 2011 teams. Chris Mundell, Andy Christensen, Michael Gregson, Andrew Howison, Justin Clark, Brendan Clark and Jared Court are returning from the 2011 team, and have been key members of New Zealand Hawks teams in the intervening three years.
 At the other end of the scale, a talented group of teenagers will be playing in their first International Cup.
Joe Baker-Thomas, currently on an International Scholarship with the St Kilda Saints, is one such player. He is joined by Te Kopa Tipene-Thomas, Ben Miller, Kyle Smith and Levi Inglis.
Geographically, the squad features strong contingents from Canterbury and Auckland, but overall includes players from six regions around New Zealand.
From Auckland, current AAFL champions the Waitakere Magpies are strongly represented. Chris Mundell, the player/coach of the University Club and Auckland NPC team, is also part of the New Zealand squad.
The Country and Australian Football
New Zealand (Aotearoa in Māori) lies 1500kms across the Tasman Sea to the east of Australia. It is is an island country in the south-western Pacific Ocean comprising two main landmasses (the North Island and the South Island) and numerous smaller islands. It is roughly 1,000 kilometres south of the Pacific island nations of New Caledonia, Fiji, and Tonga. NZ has a forty year modern history in the game since it was restarted during the early 70's in Auckland, Christchurch and Wellington.
The truth is it has a much deeper history than that with Australian Football having been played in New Zealand well over a century ago. In fact New Zealanders have been playing Australian footballial for almost as long as Aussies have. In 1882 there were 36 New Zealand clubs playing the sport. By 1901, they had 115 Australian football teams. The game fizzled out during the Great Depression. 
Today three leagues operate under the banner of AFL New Zealand – six clubs in Auckland, four 500km south in Wellington and another four in Canterbury on the South Island. Waikato, two hours south of Auckland, has struggled in recent times but is represented within the Hawks. Otago on the South Island of NZ and Northland are the newer frontiers for footy in NZ and progress is being made in both areas which have players in the team representing them. 
With a population of around 5 million people it is a country where Australian Rules remains a minority sport in a nation dominated by fanatical rugby union players and supporters with the other football codes Rugby League and Soccer also widely played and supported. As such, football is played during summer to accommodate rugby and soccer schedules In purely football terms, NZ's best young players have now got the opportunity to really gain a love for the game whilst developing their skills.
The impact of a range of programmes has been of immense benefit. These include the NZ Hawks Cup for Secondary Schools and the HANZ Up programme, carried out by AFL New Zealand in conjunction with the Hawthorn Football Club. 
There are also many opportunities to represent the country at youth level through the Oceania Cup for U16's, for the NZ U18's to annually play the Vic Amateur U 18's and for others to be part of the Sth Pacific team at the AFL U 16 Championships.  The St Kilda home games being played on Anzac Day in Wellington have provided a great opportunity for both promotion of the game but also another opportunity for the NZ Hawks to play together, often opposed by many of their countrymen playing for the South Pacific Academy. 
Strengths and Weaknesses 
Their greatest strength will be their ability to play a structured game plan and their increasing depth. Coach Justin Davies said "I expect that the side will be a typical NZ side, that is fit and organised". 
Off field they are both experienced and organised. Head Coach Justin Davies and Assistant Coach Andrew Congalton will be returning for their 2nd successive International Cup campaign, along with manager Tim Stevens. Physiotherapist Jenny Lucy will be taking part in her 5th International Cup campaign, having been involved since 2002.
As far as weaknesses the pure football ability of PNG remains a perennial challenge as will the Irish team with their recruitment of the many ex-pat Irish now playing footy on a weekly basis in Australia. Given the relative youth of the squad anything is possible but I believe they may still struggle to beat the Irish who were hugely impressive in 2011 when I viewed them. The ability of the gaelic players to translate their skills and game understanding from gaelic to the similar AFL, who already have adult, match-hardened bodies makes them a hugely formidable opponent.
Players to watch 
Those who play regularly in Australia are sure to be foremost- Brendan Clark, Andy Christensen, Andrew Howison and Adam Simpson. Michael Gregson is a very natural rover with good skills and certainly Joe Baker-Thomas, an international rookie at St Kilda, will be interesting to view. 
2014 New Zealand Hawks International Cup Squad
1 Joe Baker-Thomas (Wellington)
2 Dan Benny (Otago)
3 Michael Boyce (Auckland)
4 Andy Christensen (Wellington)
5 Brendan Clark (Queensland)
6 Justin Clark (Canterbury)
7 Jared Court (Canterbury)
8 Nick Fisher (Canterbury)
9 Michael Gregson (Auckland)
10 Will Gregson (Auckland)
11 Aaron Harris (Auckland)
12 Andrew Howison (Canterbury)
13 Levi Inglis (Canterbury)
14 Jay Johnson (Canterbury)
15 Cam Lubransky (Canterbury)
16 Shane Leat (Auckland)
17 Sam McKenzie (Wellington)
18 Ben Miller (Otago)
19 Tim Morton (Auckland)
20 Chris Mundell (Auckland)
21 David Rattenbury (Auckland)
22 James Roughan (Auckland)
23 Adam Simpson (Auckland)
24 Kyle Smith (Canterbury)
25 Ty Smith (Auckland)
26 Te Kopa Tipene-Thomas (Northland)
27 Logan Toomer (Otago)
28 Matthew Van Wijk (Waikato)
Emergencies:
Waylon Baker (Wellington)
Josh Robles (Canterbury)
Form Guide and Bottom Line 
Many of the squad have come through junior rep squads together and most of the squad have represented the Hawks previously at some level. The squad has had a long preparation and under former Frankston (VFL) player Justin Davies, as Head Coach, with former NZ Captain Andrew Congalton as his assistant they will be very well prepared.  Given the opportunities to improve their game it is likely that their team will be several goals better than last Cup even given the churn factor when participating as an amateur team which annually leads to the loss of important players. 
New Zealand will play their pool games against Sweden and China whom they should comfortably beat. Their third pool game against the USA in Montrose on August 16th should be a game and a half and one I can't wait to see. That said I would expect them to win and certainly be a semi-finalist. 
Winning the Cup will be a mighty challenge but a distinct possibility.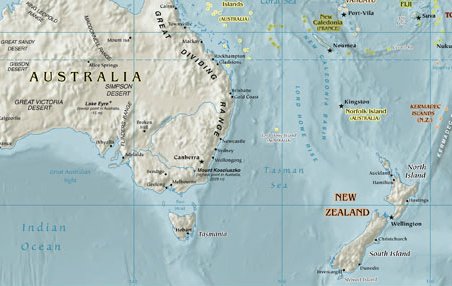 Comments (0)
---
World Footy News
http://www.worldfootynews.com/article.php/20140725012658308