New Swedish team is up, up and away in Uppsala
Sunday, May 11 2014 @ 01:26 am ACST
Contributed by: Wesley Hull
Views: 1,428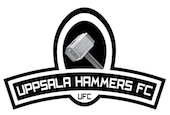 The city of Uppsala is the fourth largest in Sweden, and is located just 70 kilometres (a shade over 40 miles) to the north-west of the nation's capital city, Stockholm. It will also soon be home to the newest Australian Rules football team in Sweden, with a view to competing in the SAFF (Stockholm Australian Football Federation) by 2015.
According to Jorg Pareigis, the president of AFL Sweden, "Uppsala had their first training tonight and are all up for starting a team. Greg Buckley (2nd cousin of [Collingwood] legend Nathan Buckley), Mats Wurmbach from Solna, Tim Gould from Bromma and Daniel Boström (former Karlstad player) are the core team."
It is very early stages yet for the Uppsala team, and will be some time before they are equipped to play at the highest national level. But it is another feather in the cap of AFL Sweden's expansion and for the ongoing growth and popularity of the game in the Scandinavian nation.
Rob Scott, in his recent article for the Stockholm information website Your Living City, states that "the SAFF now comprises 5 teams; the Bromma Vikings, Norrtälje Dockers, Solna Axemen, Södermalm Blues and the Årsta Swans. And in a sign of its growing appeal, a 6th team, the Uppsala Hammers, has been granted interim membership of the SAFF in 2014 and will spend this season playing practice matches against the other teams as it prepares for full membership next year."
The development of the Uppsala team will be watched with interest and all in the football world would be willing them on to grow and thrive in preparation for full battle next season.
To read the full article about Australian Rules football in Sweden, including the efforts of 100 game hero, Lars Hagberg, and other insights into the game's development, simply click here.