Falkirk Silverbacks to expand Scottish stable
Friday, April 25 2014 @ 07:01 pm ACST
Contributed by: Wesley Hull
Views: 2,051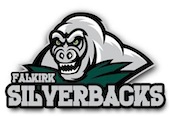 To coincide with the success and popularity of the Haggis Cup in Scotland played a few weeks ago comes the news of another Australian Football club in the country. The Falkirk Silverbacks have arrived on the Scottish scene to continue the growth of the game.
Falkirk, with a population of around 35,000, sits in the Lowlands between Scotland's two largest cities. Glasgow is approximately 33 kilometres away to the south-west and the capital city of Edinburgh just 37 kilometres away to the south-east. It is this proximity to these cities which already boast healthy Australian Rules football clubs which has led to the expansion of the game to Falkirk.
Martin Bell is a former Glasgow Sharks player and Scottish international, but has spent the last while in NSW playing and working for Sydney University Australian Football Club, one of the teams in the AFL Sydney Premier League. "I came back to Scotland and wanted to use my new experience to expand and develop the game in Scotland. So given my old club Glasgow were thriving with record numbers, I thought a new club in my home town of Falkirk, where there has never been any Aussie Rules footy before, would be the best course of action."
Martin and his team are already under way and hoping to build bigger and better things over the coming seasons. "We are currently training once a week but looking to build on that and hoping to enter a team in SARFL for season 2015, but we'll get some trial matches in this year too."
In a season where the Aberdeen Eagles have taken a break to recruit and rebuild numbers, it would be an enormous boost for the game in Scotland if they could be back on line for 2015, along with the new Falkirk Silverbacks team. The potential is certainly there for a union with the existing Glasgow Sharks, Edinburgh Bloods and Kingdom Kangaroos to make a stronger, expanded competition from 2015 onwards.
But for now, good luck and welcome to the Falkirk Silverbacks and we will watch their continued development with great interest.