World Footy Development Techniques Survey Results - part 3
Saturday, March 08 2014 @ 01:11 am ACDT
Contributed by: Harley Vague
The third and final part of our survey into Development Techniques.


Do you see benefit in developing stronger links with Australian clubs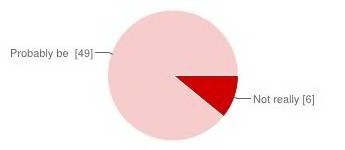 | | | |
| --- | --- | --- |
| Not really | 6 | 11% |
| Probably be worthwhile | 49 | 89% |
Do you see benefit in developing some sort of football tourism/volunteer network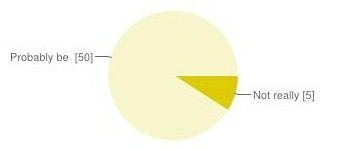 | | | |
| --- | --- | --- |
| Not really | 5 | 9% |
| Probably be worthwhile | 50 | 91% |
If you have had success with any other developmental approach please describe
(Some of these replies seem to have been covered previously.)
Inter club league - 9 a side football

Attending sports fairs

We have a sports fair stand at university in Fresher's Week. This allows new students to see what we do and what else is on offer.

Organized School-tournament

Social media isn't a direct question but twitter/Facebook apart from the club website has been a very useful tool perhaps this comes under 'word of mouth' ?

International Rules matches against the local Gaelic football club

Social media website meet up. Also fitness through footy variations.

In Gothenburg, Sweden. We've been out at a couple of social sports events on town together with other football codes and other smaller sports and their clubs (Baseball, Cricket, Field-Hockey etc) the interest has been there during the particular events but it hasn't really continued after these events.
(These replies seem to be fresh.)
Edmonton AFC have a lot planned for 2014, I will send the details in an email

The Minnesota Freeze women developed the very successful Fitness through Footy program and women's Rec Footy league as a pathway to playing club footy.

AFL Games viewing parties, regular season and/or Grand Final

Worked closely with local publicans and sponsors

Brother Club Project has bought us many links not otherwise available. Recommend linking and communicating with other clubs.
If you would target moderate assistance elsewhere please describe
(Club's wish list vary greatly with country and length of establishment.)
.
Training gear; at the university we have access to pitches, medical coverage/ insurance as part of membership. We currently use old training gear and don't have enough equipment such as bibs to use for whole club training sessions

We've been trying to secure funding for a trophy cabinet (which are incredibly expensive!) Goal posts would be great but would be difficult on shared pitches (rugby)

Securing a field is the most difficult part of our planning. There are very few locations available and are usually reserved for youth sports.

Line marking

Subsidise affiliation fees or in kind equivalent (esp. training equipment)

TV Coverage AFL Games on "free" TV -The AFL has games on pay tv. The only people seeing the games are the people that already love it. Put it on espn 2. Sure they will lose money for a while but after that its all good. They will explode in the USA. While all of the above mentioned items could potentially be beneficial, I think mass marketing support would be most effective.

Provision of Footballs.

Coaching and connecting with more Australians in Oklahoma.

Provision of a sports ground.

Promoting the game at our local University

We will be kicking off an Auskick equivalent in 2014 and require an additional 2 sets of goalposts, with both spikes (for outdoor) and rubber bases (as 7 months of the year there's snow outside. In school gyms is where we run our winter school program.

More central practice facilities or even such a thing as lighting and changing rooms at our current facility. There is currently a huge area where the Gothia Cup takes place every year called Kviberg which has around 20 pitches (18 grass + 2 artificial turf). Only 2 of these are properly lit and there are only 8 changing rooms in total for this whole area.

Help to fight for better facilities in the town, it is hard to get a field to put up post and play games on. AFL Europe provided us with jumpers and footballs, and the DAFL helped with post, but we can't set them up because the town don't take us seriously. So help with that would be great, maybe a person with a official title to help getting stuff like that sorted, is it really hard for a new club to take such a fight Proper grounds are tough to come by, so help securing some would be a big help

If you are somewhat established, jumpers, posts are not a problem. What we could use is assistance for paid advertising on local TV or Radio.

Promotional assistance or fund raising assistance

In our own case we have found the exchanging of ideas with other people/clubs to have had the biggest impact on our club.

Help securing appropriate fields and working with local councils/cities to allocate facilities.

A managed web portal shared between all clubs in the league (WARFL), that would allow easier locating of local footy teams.

Provision of balls

Quality footballs are probably a big thing for most clubs, but also permanent footy facilities either locally or nationally would be a big drawing point.

Footballs

Travel funding.

Provision of decent affordable training facilities More support from our National body and Australia! Jumpers and equipment are always helpful but having someone who really knows the sport inside and out come and help establish training habits has proven to be the most valuable asset for our club. Provision of travels

Most beneficial would be provision of jumpers, footballs, and financial support on abroad matches. Ready to go Radio and Newspaper adds that the club can add its own name, etc. And assistance in how to get placement in media with a guideline to associated costs. Take away the barriers to using mass media

They are all useful in one way or another

Promotional materials, best practices.

Provision of footballs to run youth programs in schools and in the broader community.

Provision of soccer domes to increase the number of Fitness through out of our marketing budget. A full dome is about $365/hr.

Targeted advertising in media to broaden awareness and attract new comers to the sport. Getting people to come out is the biggest hurdle. If you get them out and to stay, charge a yearly dues that cover jumpers and other equipment, its half the battle. Get them out first - if they don't come out then the other stuff is irrelevant
If you have other suggestions that might benefit football clubs or the league please describe
(Most of the "top down" suggestions focus on the basics of coaching, umpiring, travel, communications and PR. It seems a Development Officer would cover most of these roles.)
Assistance with coaching

Our pathway has proven very successful in recruiting women to our club. We brought 36 women to the 2013 USAFL nationals and are working to grow out women's league towards 8 teams paying a double round robin (14 games). It will take some time to get there but that is the goal.

More umpire training courses in the North of the UK. Previous session coincided with major tournament and is southern biased.

Travel cost - most matches are 250 km away.

I think some mass assistance on PR for the game. There are many opportunities to promote the game here that are missed. We have 6 dedicated sports channels and AFL stories could get more coverage targeted at locals. Also ready to print stories with print media would help promote the game. For example in Canada the AFL does no work issuing press releases on Mike Pyke's progress despite this being a relevant story here.

My own experience has been that the marketing of the club/code is of paramount importance. Without that knowledge out there developing your brand, the smaller things mean little.

We are looking at setting up a one way exchange of JDO's from Oz for next year, with a two way exchange to follow in subsequent years. Umpiring is also a challenge and we're working through our model for bringing new ones to the as well as ensuring they're qualified to AFL L1. Assistance in the implementation of this would obviously be appreciated.

Just to add to the question below on nine-a-side footy. Being in the "cold wastes" of Sweden we've actually found that indoor footy 4 or five-a-side has been a very effective way to introduce the game to newcomers and It's a nice way of keeping the competitive element in the game all year round. Development of coaching certificate program/module in conjunction with already established national coaching certificate program .

All of the above….First you have to overcome the lack of knowledge/interest/misconceptions of the sport in the local community…then make them aware of your clubs existence…then you need umpires!

Here in the USA hopefully the tide has turned and the USAFL is finally seeing that the benefits of co-ed recreational leagues create far more interest and opportunities for all clubs and the sport in general than all other forms of the game. Eg metro 14s or 18s...We can play 18s a side in 15 years when 50 million people actually have heard of the sport..

Must differentiate between Aussie Rules and other football codes and help people understand what exactly it is - or better still what it is not. Its not Rugby was one of our tag lines...Some sort of campaign to promote the game, sport and allure.

All of the above but someone "higher up" with experience and contacts could help promote the game at the local level, club level and AFL games (more AFL coverage on TV would help).

Again, could be great to have one who knew the rules for each country or how to make the best dialog with the town

All of the above would greatly assist our club!

Assistance with coaching training. We are currently self trained; the older more experienced players take training and teach the newer players what to do. Some help with properly training a coach would be very useful

Better communication between the clubs in general. Everyone is so focussed on the local game they are not using the synergy of everyone.

Professional consultants that teach PE teachers Footy.

Help new clubs reach Australians in their community. It lends authenticity to the sport for American clubs. I have no Aussies on my roster right now.
Note: respondees have not been linked to remarks for ease of presentation prurposes.
Comments (0)
---
World Footy News
http://www.worldfootynews.com/article.php/20140307231109131