Davey and Rodan Mean Business
Wednesday, February 12 2014 @ 02:58 pm ACDT
Contributed by: Wesley Hull
Views: 2,259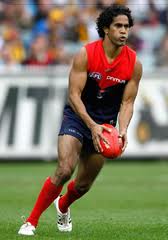 The following is a press release from the AFL detailing the new joint initiative between the AFL and Rio Tinto to promote opportunities for indigenous players, culminating in a match which will be the prelude to the "Dreamtime at the G" clash later this year.
The AFL and Rio Tinto Footy Means Business program is holding its first training camp in Perth this week, February 10 - 15, led by coaches Aaron Davey and David Rodan.
Each year the Footy Means Business program provides 50 Indigenous men, aged 18 to 24-year-old, with exposure to elite AFL programs and training, along with networking opportunities in corporate environments over two training camps.
The one-week camp in Perth will see participants take part in a range of cultural, educational and community activities, as well as intensive training ahead of the Team Davey v Team Rodan match to be played at Swans District Oval on Saturday February 15.
Coinciding with Indigenous Round, the second training camp will be held in Melbourne in May, culminating in the Rio Tinto Cup which is the curtain-raiser match to the Dreamtime At The G clash at the MCG.
AFL Head of Diversity Jason Mifsud said the program is dedicated to helping participants achieve their goals and reach their football potential.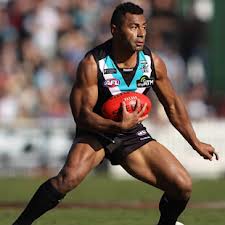 "The AFL and Rio Tinto Footy Means Business program is committed to providing talent and development opportunities for young Indigenous men from all over Australia, with the aim of seeing an increase in Indigenous players selected to play at state and elite AFL level."
"We are excited to appoint former AFL stars Aaron Davey and David Rodan as the head coaches of the squad and anticipate great talent outcomes from this year's group of participants, both on and off the field."
The participants have been selected by AFL Talent Managers based on football ability, engagement with their communities and their potential to serve as a role model.
2014 Footy Means Business Squad
Team Davey:
Adam Tipungwuti (Brisbane, QLD), Donald Lockyer (Port Headland, WA), Dylan Cooper (Jabiru, WA), Albert Dean (Perth, WA), James Marraday (Jabaroo, WA), Shannon Jaragba (Groote Eylandt, NT), Ashley Cooper (Karatha, WA), Tim Yarran (Bunbury, WA)Matthew McKenzie (Kalgoorie, WA), Steven Edwards (Joondanna, WA), Robbie Young (Ottoway, SA), Luke Wilson (Salisbury Downs, SA), Kevin Pickett (Bunbury, WA), Kayan Bundle (Traralgon, VIC), Micky Ball (Wickham, WA), Farron James, Alice Springs, NT), Traye Bennell (Bunbury, WA), Tosh Kurnoth (Harts Range, NT), Corey Nankervis (Georgetown, TAS), Kayle Kossack (Katherine, NT), Aaron Birch (Beagle Bay, WA), Nelson Ansey (Wickham, WA)
Team Rodan:
Alan Dickson (Alice Springs, NT), Jason Williams (Narijin, VIC), Stephen Hodder (Port Headland, WA), Dino Ross (Midland, WA)Brandon Jetta (Bunbury, WA), Dylan Nelson (Perth, WA), Kaiden Matera (Perth, WA), Alex Saunders (Highett, VIC), Lawrence Evans (Kununurra, WA), Anthony Wilson (Salisbury Downs, SA), Dwayne Wilson (Murray Bridge, SA), Ben Rioli (Jingili, NT), Andrew Murray (Casey, VIC), Ben Rioli (Jingili, NT), Andrew Murray (Casey, VIC), Kelman Tullock (Port Headland, WA), Daryn Thomas (Launceston, TAS), Brodie Deverell (Devonport, TAS), Henry Kerinaiua (Darwin, NT), Richard Lindner (Jabiru, WA), Richard Bourne (Perth, WA), Jordan Armstrong (Alice Springs, NT), Matthew Lorne (Karatha, WA), Peter Drover (Alice Springs, NT)