Northern Territory Football League promotes driver safety
Thursday, January 16 2014 @ 06:04 pm ACDT
Contributed by: Wesley Hull
Views: 1,833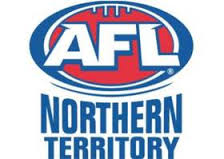 The following press release from the NTFL focuses on the upcoming driver safety message, something that affects everyone, way beyond the boundaries of footy in the Northern Territory. This weekend's round is dedicated to this message.
Round 14 of the TIO NTFL season has been renamed "Road Safety Round" in a bid to raise awareness among high risk drivers of the need to heed road safety advice.
Sponsored by TIO and supported by NT Police, Fire and Emergency Services, St John Ambulance, Careflight and NT Road Safety, the NTFL Road Safety Day will bring together players, supporters and spectators to consider the issues of road safety.
AFLNT CEO Tony Frawley says the AFLNT is very supportive of this initiative and has encouraged all NTFL clubs to actively participate.
"The football community across the Top End has lost numerous members due to road accidents and AFLNT along with NTFL clubs fully support the efforts of TIO who has been a long standing supporter of the NTFL for many years."
Chief Executive Richard Harding says TIO is dedicated to improving road safety in the Territory.
"We aim to reduce the number of fatalities and serious injuries on Territory roads by working collaboratively with our road safety partners and the community to create awareness, educate and promote safer road user attitudes and behaviours."
The NTFL Road Safety Day will target high risk drivers directly through a fully integrated education and public awareness campaign focussing on the risks of road safety and the choices and consequences all drivers face.
Under 18 teams scheduled to play at TIO Stadium on the day will attend Road Safety Awareness Sessions to discuss road safety and hear first-hand from the organisations that deal with road trauma and its consequences.
Both teams in the Palmerston Magpies v Tiwi Bombers Premier League Game will wear the "Seatbelt" customised Guernseys and the umpires will wear "Seatbelts Save Lives" shirts for all matches throughout the day.
A range of spectator Road Safety Awareness activities will be held at half time including, road safety messages on the big screen, emergency vehicle displays, TIO's drink driving Party Safe program, Kidsafe NT and Good Sports information stands.
"This will be a big day of football, with a very big message," TIO CEO Richard Harding said.