Have footy jumper will travel
Thursday, January 09 2014 @ 07:05 am ACDT
Contributed by: Wesley Hull
Views: 2,321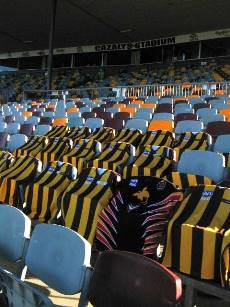 Being a quiet time of the year for footy across the world, a good old-fashioned feel-good story can often plug the hole. The following story is of an event last year, but on reflection deserved to be told then. Instead, we will tell it now.
Mid-way through last year's footy season, Elliott Takolu from the Salamanda Port Powers club in Lae, Papua New Guinea, put out a call on Facebook. He was seeking a set of football jumpers if any clubs had a set to spare.
Elliott contacted me direct as my club, Pyramid Power, had already established many links with clubs across the world through their Brother Club Project.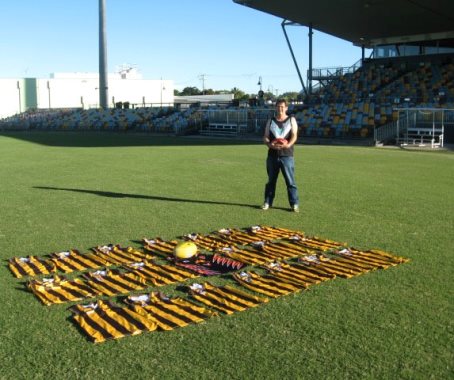 Immediately our club swung into action, amplifying Elliott's message and calling out to any of our friends who may be able to assist. Within the hour a response came back from our good friend, Gab Donnelly, from the Baulkham Hills Junior Football Club in the north-western suburbs of Sydney.
Gab offered, on behalf of her club, a set of unused Baulkham Hills Hawks jumpers. The set of 20 garments was in the mail later that week en route to Cairns.
As soon as I received them, I raced to Cazaly's, as had been planned, to do a promotional set of photos showing off the jumpers. From there the jumpers headed off again to Lae, the second largest city in Papua New Guinea in the Morobe Province.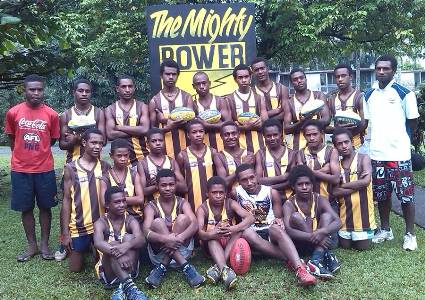 There was a period of time where the jumpers seemed to have vanished from the face of the earth. For a month no trace could be found as enquiries were made in both countries as to the whereabouts of the recalcitrant jumpers. Eventually, the jumpers appeared, none the worse for wear, and a delighted Elliott was humbled as he took this donation to his players ready for their first match. Prior to this, Elliott had informed us, their players turned up to training and matches wearing an eclectic assortment of sports tops and singlets to play in. He assured us the boys would be thrilled and proud to wear the hawk colours, even though the club had the Power nickname and the closest thing to a jumper set was a few Richmond jumpers here and there.
Soon after, the mighty Salamanda Port Powers took to the field wearing their new jumpers, and the brown and gold stripes proudly decorated their home ground for future games throughout the 2013 season.
Those jumpers had completed a journey from Sydney to Lae, with a Cairns stopover, and changed the image and history of a club many miles away from the source of the jumpers. Additionally, this exchange of requests and responses has bought together three clubs separated by many miles, but bought together by a love of Australian Rules football, as well as a novel way of uniting clubs across the world: the Brother Clubs Project.
If there is a point to this story, it is to prove that there are ways and means for clubs from all over the world to come together to support each other. It would be an absolute delight to hear more stories like this as communication methods continue to make the world smaller and bring clubs into greater contact with each other.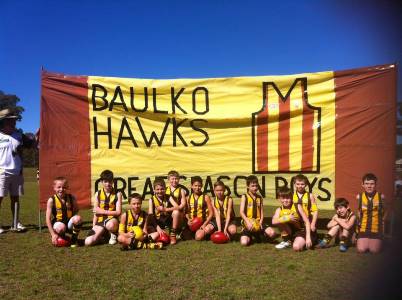 Gab Donnelly, on behalf of the Baulkham Hills Hawks, summed it up best with her comment at the time, "Happy to help!"