Indigenous All Stars team to push for all to Recognise
Friday, October 11 2013 @ 07:29 am ACDT
Contributed by: Troy Thompson
Views: 2,243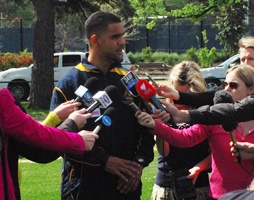 The Indigenous All Stars squad has used its final training session before representing Australia in Ireland to call for the first 40,000 years of Australia's history to be recognised in our nation's Constitution.
The team wore the shirts of the Recognise movement to perform their War Cry to help build support for the referendum within two years.
The All Stars will be the first All-Indigenous team to represent an Australian sporting code at senior level overseas since the first cricket team toured England in 1868, more than 150 years ago.
Head coach and Sydney Swans champion Michael O'Loughlin is a strong supporter of constitutional recognition.
"Every one of the guys in this squad is about to go and represent Australia overseas and defend our nation's sporting honour in this series," O'Loughlin said.
"And they're doing that proudly even though their history – the 40,000-year history of Indigenous Australians – isn't recognised in our nation's Constitution, when it should be."
"The long presence of Aboriginal people in this land is part of Australia's history. I think every fair-minded Australian can understand why recognition will help us to heal old wounds."
"This is something that's important to me personally, and to my family, so that the long history of Australia can be understood and valued by future generations of Australians, black and white."
Two-time Brownlow medallist Adam Goodes said going overseas with an Australian team highlighted why our Indigenous history should be part of Australia's Constitution.
"Our Aboriginal and Torres Strait Islander cultures are one of the things that make Australia unique," he said. "It's something every Australian can take pride in. And when we recognise that in the document that makes us a nation, we'll help to safeguard our unique identity for future generations of Australians."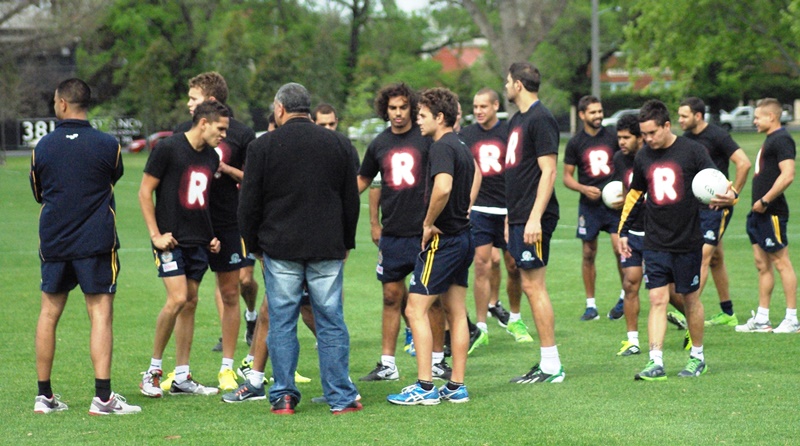 AFL chief executive officer Andrew Demetriou said "Just as Indigenous players are a crucial part of the AFL, Indigenous Australians are a crucial part of our nation and that should be recognised."
The Indigenous Australian International Rules team is an official supporter of Recognise; the people's movement to recognise Aboriginal and Torres Strait Islander peoples in the Constitution.