Axios Euro Cup Team Preview – Spanish Bulls
Friday, September 20 2013 @ 09:00 am ACST
Contributed by: Wesley Hull
Views: 1,719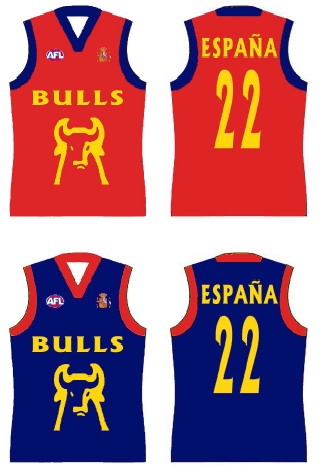 It's almost time for the players to run out onto the fields at St Medard-en-Jalles. As the opening siren gets closer, World Footy News continues its series of articles looking at the preparation and prospects of the various nations competing at this year's Axios Euro Cup in Bordeaux. This time we look at the story of the Spanish national team. Dani Ribas from the Spanish Bulls gives us a brief rundown.
The Journey:
"The 2013 season did not see new growth, but a consolidation of the game from last year. Unfortunately there's no league in Spain [or] new teams, although we are working on that. It's hard to recruit new people if you cannot promise them regular matches against other teams. Basically, we are the same squad as previous Euro Cup editions."
The Preparation:
"The preparation for the tournament has not been as successful as expected, training in August in Spain is very hard (too hot) and most players were on holidays. Moreover, we don't have an own field and sometimes the place where we train is not available."
The Squad: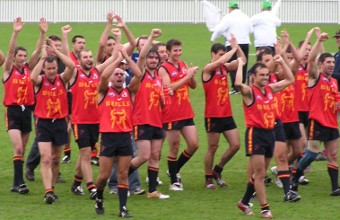 "We are trying to recruit new players but it's not easy if you don't have a regular league. One of these new recruitments will play in Euro Cup for the first time, Victoriano Darias."
The Goal:
"As this year the Euro Cup is held in Bordeaux we are going there by car, trying to make it cheaper because we don't receive any kind of grant or financial aid, we have to pay all expenses ourselves. Our main goal is to play good footy matches, enjoy, and try to finish between 4th and 7th place. We hope to win at least 2 games."
The Final Word:
Just to have Spain at the tournament is an achievement and a positive step forward for Spanish football and other nations across the Iberian Peninsula. Last year saw a win against the Czech team before losses to Ireland and Finland in the pool games. They then defeated Wales in the semi- final of the Euro Bowl. So two wins is again possible if they can upset either Austria, Italy or both.