Women's Euro Cup Meeting
Wednesday, July 24 2013 @ 06:52 pm ACST
Contributed by: Tobietta Rhyman
Views: 1,711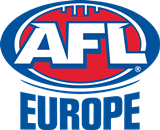 On the 17th of July, the leading women involved in football in Europe (outside of Ireland) got together via tele-conferencing to discuss this year's Axios Euro Cup, which will be held in Bordeaux on the 21st of September.
For the last few years, Ireland has managed to a field a team, and another country (or a collaboration of countries, such as last year's European Crusaders) has also put a team in to play them in a women's exhibition match. However, with the women's game finally beginning to grow outside of Ireland, it might finally be possible to have a genuine women's competition alongside the men's competition at this year's Euro Cup.
As this year's Euro Cup will be hosted in France, and with a number of female players in Bordeaux, Paris and Toulouse, AFL France's Women's Football Co-ordinator, Berengere Portal, has confirmed that the French aim to put out a home side.
Other than France, Scotland and Switzerland also have growing numbers but might not have enough to field their own team. They are joined by England, Italy, Germany and Iceland, all of which have at least a few female players, and Iceland, who have 12 junior girls and a few seniors.
As the remaining players would be too many for another European Crusaders team, it was suggested by Ben MacCormack, AFL Europe General Manager, that the players could be split similar to the European curtain raiser to the AFL exhibition game in London last year, with a European Islands and a European Continent team. The idea was well accepted by the female football representatives present at the meeting and the teams were decided as follows: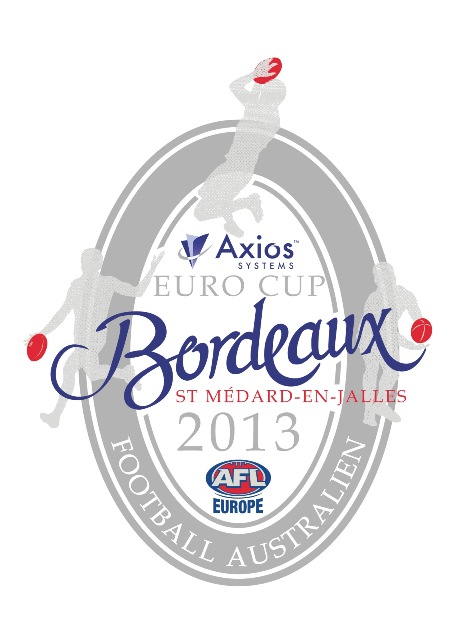 Two national teams: Ireland and France.
Islands team: England, Scotland, Iceland.
Continent team: Italy, Switzerland, Germany and others.
More information about the Axios Euro Cup and the potential women's teams can be found on the AFL Europe website http://www.afleurope.org/ and the AFL Europe Facebook page will be posting updates closer to the event https://www.facebook.com/AFL.Europe.Ltd . And if anyone is interested in sponsoring one of the women's teams, please get in touch with AFL Europe's Gaelle Hazimeh on gaelle.hazimeh@afleurope.org or the local AFL affiliate league representative for stand alone teams.
If you are a female Australian Football player in Europe, or returning to Europe by the 21st of September, and would like to play for one of the teams, please get in touch with Gaelle Hazimeh or your nearest female football representative:
Ireland: Leiha Shrubsall – leiha.shrubsall@arfli.com
France: Bérengère Portal – berengere.portal@gmail.com
England: Tobietta Rhyman – womensfooty@aflengland.org
Scotland: Stacey Hughes – sh.4@hotmail.co.uk
Germany: Leni Frank – marilenafrank@gmx.net
Switzerland: Mattia Sacchi – mattia.s@live.it
Iceland: Sölvi Fannar – solvi91@gmail.com
Italy: Vronnie Ceradini – ve82ru@yahoo.it