Wagga's Golden Girl to Play for USA Freedom
Monday, July 01 2013 @ 03:48 pm ACST
Contributed by: Tobietta Rhyman
Views: 1,986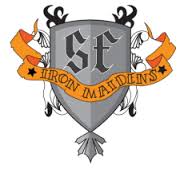 Tara Salmon never considered playing football back in Wagga but after moving to San Francisco in 2011, she joined a local footy team, the Iron Maidens, to meet people in her new city.
Two years later she is one of the top players in the country and is on her way to the Parallel Cup to represent the USA Freedom when they play their annual match against the Northern Lights. If she impresses the coaches, she might even be on her way back to Australia to play in the International Cup.
The Iron Maidens play in San Francisco's Golden Gate League and play regular metro and interstate games. Though there are many women who are new to the game, Salmon isn't the first Golden Girl to break through to the top. Golden Gate Roos' player Jessica Estrada is also a Freedom regular and represented her country in the 2011 International Cup.
More information on Salmon's story and her time at the USA Freedom's training camp can be found here.