South Pacific Cup Results Day 2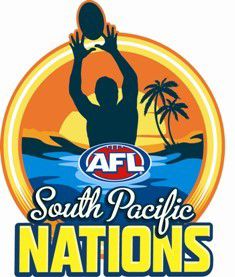 Tuesday was day 2 of the AFL South Pacific Cup tournament at Tony Ireland Stadium in Townsville (QLD); pitting PNG, NZ and the Oceania Squads against each other. The game on Tuesday saw PNG play Oceania in an extremely close encounter that finished in a draw. The polish of the PNG side was evident all day but the spirited work ethic of the Oceania side pressured PNG into mistakes and Oceania were good enough to capitalize. Observers rating this as the game of the carnival so far.
Game 4: Papua New Guinea 7-8-50 Drew Oceania 7-8-50 Goal Kickers: PNG – Kataha Siwee 3, Kenneth Jan 2 Jackson Nawi, Nani Rai Oceania – Rosco Mae 2 Felloakitohi Tautua'a, Kisione Taulani, Kiki Whitford, Jonetani Tuvasu, Salesuar Sablon Best Players: PNG – Nani Rai, Kataha Siwee, Greg Ekari, Kenneth Jan, Peter Lavong, Chris Yawasing, Gideon Houta Oceania – Rosco Mae, Francis Ramo, Ryan Bonga, MassakeVunibaka, Salesuar Sablon, Hess Tekai Foilape, Sione Taufoou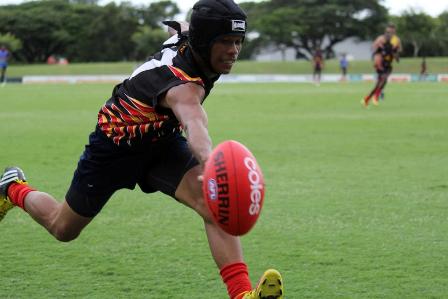 * Terrific contest between AFLPNG Coca-Cola Under 16 Binatangs and the AFL Oceania side. AFLPNG reported that the Binatangs got off to a slow start and were feeling the physical pressure from the Oceania lads, trailing by up to 14 points. The contest remained close all day with about 5 minutes to go, Oceania were 13 points ahead. In the last minute, PNG hit back from 5 points down, with a minute to run - via a goal to Kenneth Jan to snare a 1 point lead.with 40. Oceania muscled the ball forward to see PNG kick the ball out on the full as the siren went. AFL Vanuatu's 'the detective' Ryan Bonga (Vanuatu) had a kick after the siren from the boundary line and managed to score a behind to Tie the match. A fitting end to a magnificent game where both teams gave it there absolute all!
Noting the matches now are played over 60 minutes. The Binatangs had started slowly but drawn level by half time, largely through nippy on-baller Nane Rai and high marking forward Kataha Siwee. After an arm wrestle for most of the second half - Oceania looked to have pulled away late with a couple of quick goals and a potentially match winning break - only for the Binatangs to slam through 2 goals in 2 minutes to grab the lead.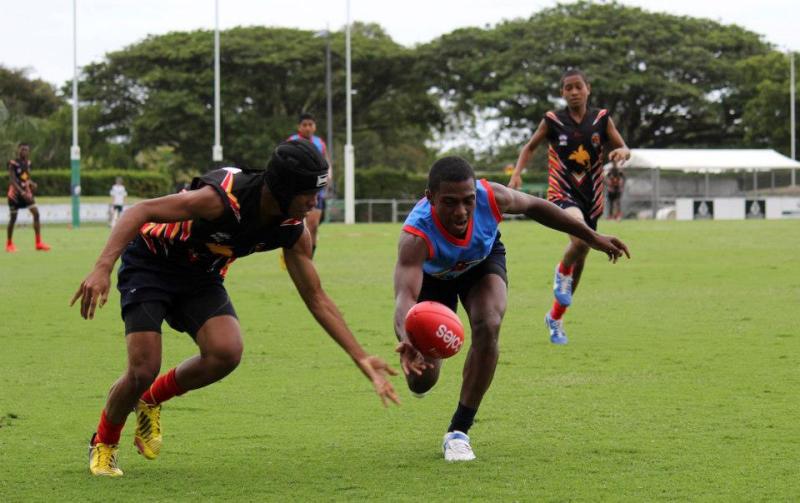 Day 3 (Wednesday) will see NZ take on Oceania, while the PNG Binatangs final match will be Thursday against New Zealand.
Images and reports sourced from AFL Pacific and AFL PNG