Irish better than ever
Monday, April 23 2012 @ 08:11 pm ACST
Contributed by: Brett Northey
Views: 1,783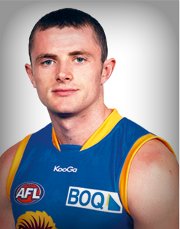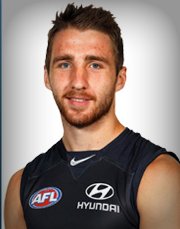 The late Jim Stynes was a Brownlow Medallist way back in 1991, whilst Tadhg Kennelly proudly owns a premiership medal but is recently retired. And a host of Irish AFL players have been delisted in recent seasons. Yet despite those sobering facts for the current state of the "Irish experiment", this year we might just be seeing the best overall batch yet.
AFL lists currently reveal 5 Irish primary list players and 5 Irish players as rookies (although John Heslin has returned home). Two in particular catch the eye.
---

Irish on Primary Lists
Brisbane - Pearce Hanley (pictured left), Niall McKeever
Collingwood - Marty Clarke
GWS Giants - Setanta O'hAilpin
Sydney - Tommy Walsh
Irish as International Rookies
Brisbane - Niall Mckeever
Carlton - Zach Tuohy (pictured right)
Collingwood - Paul Cribbin, Caolan Mooney
Richmond - Josh Heslin

Two to watch closely are Zach Tuohy and Pearce Hanley. Both are still very early in their careers yet showing a natural affinity for the game as well as an appetite for the physicality of the battle. In many respects the they are similar in style, combative players who spend most of their time in defence (typically half back flank) but like to get forward and kick a goal. Hanley has consistently rated in Brisbane's best player list this year and Tuohy was recently ranked amongst Carlton's best 10 kicks by his coach Brett Ratten.
Collingwood's Marty Clarke is also a classy performer and once touted as the most promising of all the recent Irish arrivals. He acknowledges that if he hadn't chosen to return to Ireland for a couple of seasons then he might well have been a premiership player with the Pies. Clarke moves smoothly over the field and he's generally very efficient with the ball. He doesn't seem quite the natural that Tuohy and Hanley are, but still more than earns his spot.
Despite all the returning players, the Irish are still playing a solid role in the AFL and it looks like a generation of stars might be about to blossom.
For an interesting interview with Zach Tuohy see Living the dream ...he never actually had