SARFL 8th Haggis Cup
Saturday, April 21 2012 @ 09:49 am ACST
Contributed by: Douglas Hunter
Views: 1,884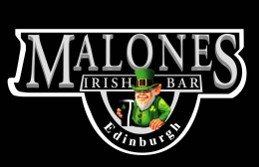 SARFL HAGGIS CUP 2012

In Association with Malones Irish Bar and MacBackpakers Hostels and tours

This weekend sees 12 teams from 4 different countries compete for the 8th Haggis cup at Peffermill Playing fields Edinburgh. This year there will be a men's section and a ladies section, with ten competing men's teams and two for the women.


Mens

Glasgow Sharks (Scotland) - defending champions
Milano Eagles (Italy)
Edinburgh Bloods (Scotland)
Dublin Demons (Ireland)
Aberdeen Eagles (Scotland)
Wimbledon Hawks (England)
Manchester Mossquitos (England)
Huddersfield Rams (England)
Southampton Titans (England)
Wimbledon Hawks B (England)

Ladies

Dublin Angels (Ireland)
Kilrea Kukaburaas (Ireland)

This promises to be the best, the biggest and most competitive tournament ever. Glasgow Sharks are bringing a strong squad to defend their title with last year's top scorer Adam Jack looking too repeat his scoring feat this year. Last year's runners up Wimbledon Hawks bringing two strong squads they will be hoping to go one better this year, and Matthew Dive, last season's Player of the Tournament, said: "We had a great time last year in our first Haggis Cup in Glasgow. The venue and organisation from the SARFL was top-notch and we had some fun games against teams from all around Europe. We had a tight semi-final against Huddersfield and met Glasgow in the final, who we had beat in the group stage. But they we were too good in the final and we were below par. We will be hoping to improve on that and take home the cup this time around."

With last years joint 3rd team playing in their home town they will be looking to at least get to the final this year, Edinburgh's Tom Exton, who grew up in Melbourne but started playing Aussie Rules Football with the Bloods in Scotland's Capital city, said: "The tournament will be a good chance for the Bloods to get some match experience before the season (in Scotland) starts. We've got 11 teams from all over Europe coming and we came third last year so I hope we can improve on that. We have around 15-20 regular players and most of them come from Australia, Scotland and Ireland".

Exton, who has recently represented Scotland playing for AFL Europe under-21 v AFL under-17s in London, said: "I've played in the Bloods for around 3 years now. I grew up in Melbourne but picked up Aussie Rules for the first time playing with the Bloods".

The tournament begins at 10am with ladies final at 3pm and mens final at 4pm, the Cup will be split into one group of four and two groups of 3 and there will be a plate and bowl cup up for grabs also. The ladies cup will be a one off final game.

Scores from the games will be put up live on http://www.sarfl.org.uk and also on twitter @scotfooty .Entry is free, and with this promising to be the most competitive yet, make sure you get along for some great Aussie Rules action.