Auckland triumph at NZ's fourth Under 20 NPC
Thursday, April 19 2012 @ 10:03 pm ACST
Contributed by: Rod Shaw
Views: 1,947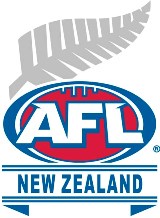 For the first time since its inception, four provinces attended the tournament held in Christchurch during March. A fantastic development was Otago fielding its first ever regional team. 2009 winners Auckland, 2010 winners Canterbury and Wellington were the other provinces present. Importantly the province of Northland provided some players to the Auckland team as Otago did during their development phase to Wellington.
2011 winners, New Zealand Under 16's were in attendance but are no longer eligible to compete for the NPC Championship. They instead played two representative matches against a South Island combination (Otago and Canterbury) on Saturday and a North Island combination (Auckland and Wellington ) on the Sunday.
New Zealand Hawks Under 16 players also represented their respective provinces in normal NPC matches. Their involvement was monitored on a restricted basis to ensure adequate rest time for the individuals concerned.
The tournament was attended by Hawthorn FC's newly appointed International recruiting manager Mark McKenzie as well as AFL Asia Pacific chief Andrew Cadzow. Mark McKenzie was present partly to continue the development of Hawthorn Football Club International Scholarship holders Rhys Panui-Leth, Shem Tatupu and recently signed Otago boy Ben Miller as well as to have a look at newer talent.
A New Zealand Under 20 team was selected from the tournament in preparation for the returning VAFA U18 contingent in Wellington on October 6th and 8th as well as Queensland Country in Auckland on October 20th and 22nd 2012.
Newly appointed New Zealand Hawks Under 20 coach Andrew Congalton watched over the tournament with a focus on a fifty strong squad to be selected for the two series in October as the role as Coach for both North and South Island teams. Andrew's appointment as NZ U20 coach is a particularly positive move in that his experience with the AFL New Zealand High Performance pathway commenced as an Under 20 representing New Zealand over ten years ago himself.
Andrew is also currently coaching East Coast Bays Rugby Under 19's. His cross over knowledge and the associated challenges for up and coming AFL players within New Zealand is certainly an area he relates to easily and there is no doubt his experience will be invaluable.
Results:-
Day 1:
Auckland v Canterbury
7 4 46 5 6 36
Goals Auckland: Rhys Panui-Leth 3, Tevita Misiloi 2, Brandon Sucu, Shem Tatupu
Goals Canterbury: Dan Judd 2, Ethan Church 1, Callum McKenzie 1, Jonty Kay 1
Otago v Wellington
5 9 39 8 3 51
Goals Otago: Alex Chapman 3, Logan Coomer 2
Goal Wellington: Jalan Ferris 2, Dan Annand 1, Dylan Pohe 1, Fletcher Barclay 1, Troy Lavery 1, Jerry Galuefa 1 Jordon Taurima 1
NZ U/16's v South Island
7 10 52 5 2 32
Auckland v Wellington
6 6 42 7 7 49
Goals Auckland: Brandon Sucu 2, Keely Johnson 2, Brody Burgoyne 1, Darren Ganley 1
Goals Wellington: Dan Annand 3, Casey Allen 1, Jay Kealy 1, Hugo Phillips 1, Jalen Ferris 1
Day 2:
NZ U/16's v North Island
7 6 48 2 7 19
Goals New Zealand: Shem Tatupu 2, Craig Morgan 2, Callum McKenzie 2, Kyle Smith 1
Goals North Island: Brody Burgoyne 2
Otago v Canterbury
4 1 25 10 6 66
Goals Otago: Matt Heffernan 1, Daniel Smart 1, Alex Chapman 1, Keegan Taig 1
Goals Canterbury: Brad Tucker 2, Jonty Kay 2, Kyle Smith 1, Jake Skye Thompson 1, Ethan Church 1, Ben Bradley 1, Callum McKenzie 1, Tom Satterthwaite 1
Otago v Auckland
5 5 25 9 7 61
Goals Otago: Logan Toomer 1,
Goals Auckland: Brandon Sucu 3, Keely Johnson 2, Brody Burgoyne 1, Mitchell Ryan 1, Brock Messenger 1, Will Gregson 1
Wellington v Canterbury
4 5 29 6 6 42
Goals Wellington: Kade Riddlle 2, Fletcher Barclay 1, Craig Morgan 1, Kade Riddle 3, Craig Morgan 2, Fletcher Barclay 1
Goals Canterbury: Sean Butler 3, James Stevenson 2, Dan Judd 1
Playoffs:-
3 v 4:
Wellington v Otago
4 10 34 3 7 25
Goals Wellington: Jerry Galuefa 1, Cody Max 1, Kade Riddle 1, Josh Thompson 1
Goals Otago: Mike Williams 1, Ben Miller 1, Alex Chapman 1
Final:
Auckland v Canterbury
10 6 66 1 4 10
Goals Auckland: Steve Leuta 4, Brandon Sucu 3, Rhys Panui-Leth 1, Nik Fury 1, Xavier Rice 1
Goals Canterbury: Sean Butler 1
Team Best and Fairest Winners
NZ Under 16's Craig Morgan
Wellington Jay Kealy
Auckland Brandon Sucu
Canterbury Josh Robles
Otago Jackson Mitchell
Leading Goalkicker:
Brandon Sucu 9 Goals
Rhys Panui-Leth 5 Goals
Dan Annand 4 Goals
Steve Leuta 4 Goals
Sean Butler 4 Goals
Keely Johnson 4 Goals
Tournament Best and Fairest:
1st: Troy Lavery
2nd: Rhys Panui-Leth
3rd: Josh Robles
Hawthorn FC Grand Final Best and Fairest Steve Leuti Auckland
For more
http://www.nzafl.co.nz/NZHawks/Nation...fault.aspx
http://www.nzafl.co.nz/NZHawks/Nation...fault.aspx