Irish women to field two teams at the Haggis Cup
Saturday, April 14 2012 @ 11:13 am ACST
Contributed by: Leiha Shrubsall
The Dublin Demons men's team are regulars to the Haggis Cup each year. This year their sister team 'Dublin Angels' are heading to the tournament in what will be the first time any women's teams have participated. The Kilrea Kookaburra's will also be travelling to Edinburgh with Irish Banshees coach Andrew Hickey in tow.
The two teams played against each other last year only a couple of times, the Angels remaining undefeated. Last year the executive committee were more focused on the International Cup, so this year they want to shift their focus on building and cementing the local teams in the women's league. They are hoping for a big increase in numbers and more opportunities to play matches, as well as also hoping to have a Cork team up and running this year. Already the Dublin Angels have 6 new players, 3 of which will play their first match at the Haggis cup.
The two Irish teams will field a mix of players, some of them represented Ireland at the International Cup and Euro Cup last year. International cup captains (Emma Kelly and Aimee Louise Hazley) and a few of the other 'Irish Banshees' will be playing on opposite teams, giving the girls the chance to play against their team mates which will be interesting!
The teams have been training for a good while now and are match ready, they are very eager to get a game so we should expect an energetic match with the normal Irish pace, turbo.
BELOW: Andrew Hickey's Kilrea Kookaburras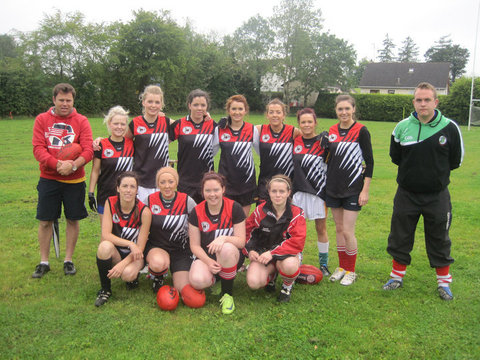 ---
World Footy News
http://www.worldfootynews.com/article.php/20120414114336954