Demons still keen on China
Saturday, December 31 2011 @ 12:42 pm ACDT
Contributed by: Brett Northey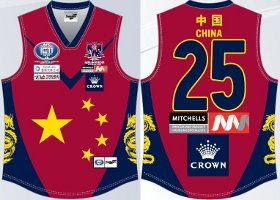 The Melbourne Football Club are continuing to talk up their commitment to China, both as a training venue and as a land of commercial opportunities. Amongst that are community programs and developing the game there.
It's early days yet, but it's pleasing that the Demons are still very much interested in pursuing relationships in China. Hopefully some continuity can be established in centres such as Beijing and Tianjin (site of the first dedicated footy field in China).
Read more at China: Enter the Dragon (part one), China: I want to take you higher (part two) and China:Growing the game (part three).
---
World Footy News
http://www.worldfootynews.com/article.php/20111230141237151