Vanuatu touch down in Fiji a reward for the volunteers
Tuesday, December 13 2011 @ 08:44 am ACDT
Contributed by: Michael Christiansen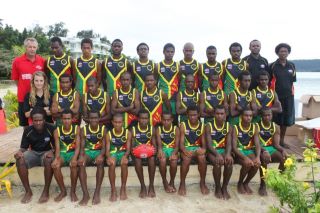 While the AFL Youth Oceania Cup focusses attention on the field and the talented juniors representing the various nations of the Pacific – there is a subtext of the reward of pride and satisfaction for the hard working pioneers and volunteers who have helped establish and or sustain and grow footy in the region.
On Saturday the first ever Vanuatu Volcanoes squad assembled in Port Vila and were presented with their kits, uniforms and travelling shirts. Flying out on Sunday evening with valued sponsorship partner Air Vanuatu, the hopes of the tiny nation of 225,000 ride with the youngsters.

Left, the Volcanoes looking ready for action in footy gear supplied by Fiona McLarty who works with the AFL in Brisbane.
Flying into Fiji, the squad arrived tired but safe, alas, a light run on the playing field saw star midfielder Robert Tukoumane roll his ankle. The support staff now kick into gear. Coach Mal Thiel has been a key part of the journey so far and he'll be riding every bump with his chargers. AFL Vanuatu's Justin Johnson has also played a key role and his story can be read here on the AFL Vanuatu Sporting Pulse site.
As Johnson states : "The commitment of the AFL Vanuatu executive committee and the volunteers rolling out the various programs is inspiring and together, I am sure, AFL will continue to grow in popularity & participation in the coming years." As a somewhat feeble segue, tournament hosts, AFL Fiji's facebook site has highlighted some local TV coverage that illustrates the increasing awareness and participation with a story on the Fiji Junior Tribe, and an earlier report from November which includes a chat with coach Glen Butler.
Back to AFL Vanuatu, and while volunteers are critical - so too is the buy in of sponsors, and the following images from AFL Vanuatu highlight three of their key sponsoring partners, Moorings Resort, Air Vanuatu and Vanuatu Tourism.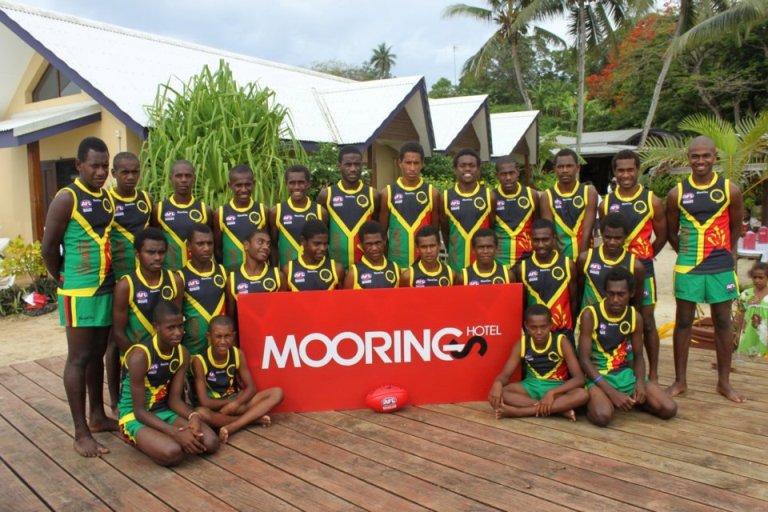 AFL Vanuatu major supporter : Moorings resort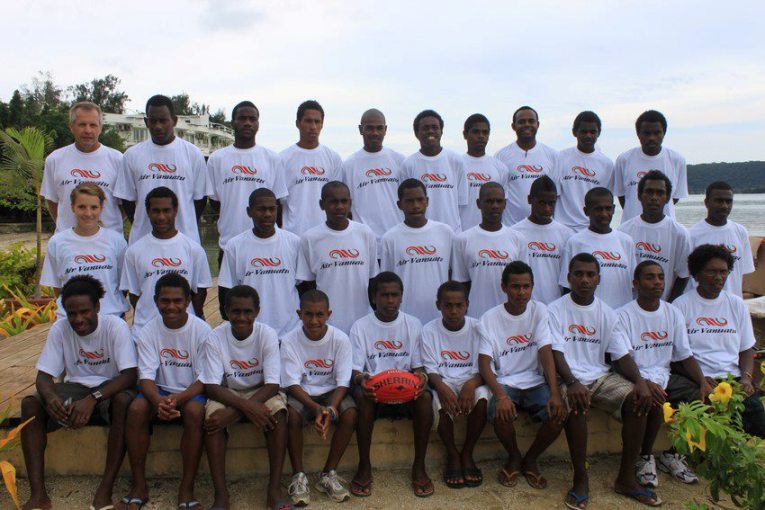 AFL Vanuatu major supporter : Air Vanuatu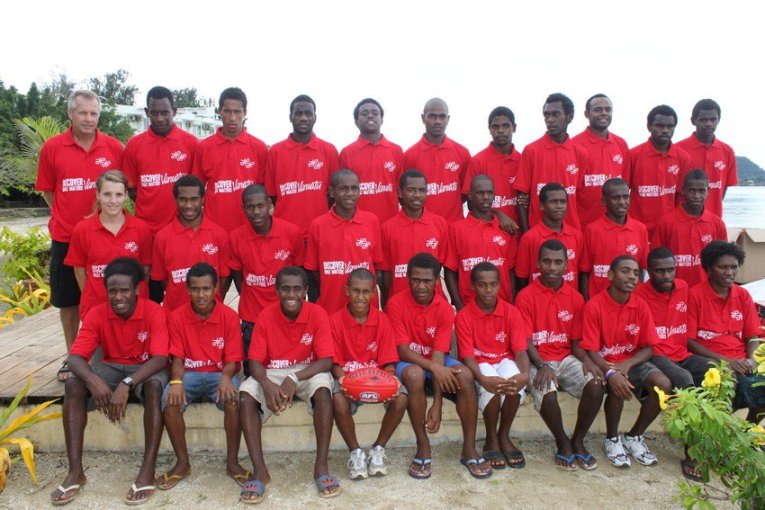 AFL Vanuatu major supporter : Vanuatu Tourism
Comments (0)
---
World Footy News
http://www.worldfootynews.com/article.php/20111212223108474