Peta Searle makes history as first female VFL coach
Friday, December 02 2011 @ 10:40 pm ACDT
Contributed by: Tobietta Rhyman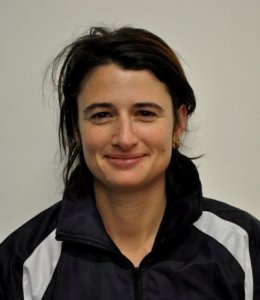 VWFL coaching legend Peta Searle has confirmed that she has been offered the assistant coaching position at VFL premier club Port Melbourne.
Searle was described as "ecstatic" following the announcement of the decision, and said her appointment to the role was a statement to the Australian Football world that women were just as capable of coaching in the top levels of the game. She added she was trying to be the best coach she could be, and was not thinking too much about the gender issue: everyone, male and female, had to earn their stripes and respect, and that she believed she had the knowledge and skills to coach men.
The Melbourne school teacher and mother of two played women's football for over 15 years before she became the coach of VWFL club Darebin. During her time there, the Falcons were unbeaten at any level for 5 years, and only succumbed to rivals VU St Albans after Searle had left to become the assistant coach of U18 TAC Cup team, the Western Jets. She recently completed her AFL Level 3 (high performance) coaching accreditation - the highest offered by the league - alongside five assistant Geelong coaches. She insisted she fitted in, having equal knowledge, skills and the ability to do the job.
Searle decided to apply for the position after being approached by Port Adelaide coach Gary Ayers, who previously coach Geelong and Adelaide. On his choice, Ayers commented that it was a "fairly easy decision", making reference to her credentials, coaching experience and playing experience. Although he mentioned the progressive nature of modern sports, including football, he insisted she was chosen because he felt she was the best fit for that particular position. He also went on to mention that the AFL had a top level female goal umpire, as well as an assortment of other women in top medical and executive roles.
Searle went on to suggest that the attitude that coaching was for men had "changed" and being considered for the job was down to being good enough or not, and had nothing to do with gender.
And in reference to support from her friends and family, she added that they were already signing up for Port Melbourne memberships.
Comments (0)
---
World Footy News
http://www.worldfootynews.com/article.php/20111201012851863