Wolverhampton back up first Central & North West season with Men's Health Charity Fundraiser
Wednesday, November 23 2011 @ 09:14 pm ACDT
Contributed by: Aaron Richard
Views: 1,796


The Wolverhampton Wolverines recently completed their debut AFL Britain Central & North West season, and although they had a tough year and didn't manage a win in the home and away season, they were successful in growing their very young playing list to more than 30 members, only one of whom is an Australian.
Towards the end of the season the Wolverines also became involved with a charity that had been set up locally; Balls To Cancer. The charity was established by Mark Bates, who has since worked tirelessly for the cause of raising funds and awareness to the dangers of male cancers, predominantly testicular and prostate cancer.
Around ten members of the squad completed a 5km fun run for the charity and a further four players had some shots taken for a calendar that the charity will be bringing out in time for 2012. It is hoped that 2012's West Midlands Charity Cup will be bigger and better than last year and that all proceeds will benefit Balls To Cancer.
The Wolverhampton Wolverines started 2011 incredibly well, winning the inaugural West Midlands Charity Shield; a three team tournament consisting of themselves, Birmingham University Sharks and Birmingham Bears.
The club were about to embark on their first season in the Central North West division of AFL Britain's regional leagues. They found the season tough and weren't helped by injuries to key players at various points during the season. These included a fractured jaw, broken hand, dislocated collarbone, ruptured knee ligaments, a stomach illness and broken metatarsals along with the usual knocks, niggles and sprains! They had a young squad, that was getting better each week but ultimately ended their debut season without a victory.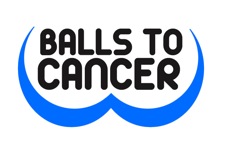 On more than one occasion they were able to field an entire squad of entirely British-born players (the only club in the league to do so as they only have one player who was born in Australia), often with an average age of little more than 17-18. The club ended the season with more than 30 members.
The Wolverines are winding down 2011 with the inaugural Movember Cup being held and organised by the Manchester Mosquitoes in late November, as well as their Presentation and Awards Evening being held this Saturday 19th November. Please contact the club for more details.
Anybody wishing to see the calendar in progress, donate to the Balls To Cancer charity or find out about events across the UK planned by the charity for 2012 should regularly check the websites of Balls to Cancer or the Wolverhampton Wolverines.