Leeds Minotaurs make debut against Huddersfield
Thursday, November 10 2011 @ 07:49 pm ACDT
Contributed by: Aaron Richard
Views: 2,274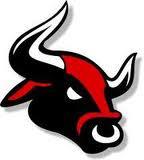 The Leeds Minotaurs are England's newest footy club, having been formed by expat Australian student Rhys Long after an ad posted in Leeds' Walkabout Bar on AFL Grand Final day brought a barrage of interest from potential fans and players.
Since then, the Minotaurs but in a valiant effort in their debut match against neighbours Huddersfield Rams, and are planning to take part in a tournament with Manchester, Sheffield and Wolverhampton at the end of this month.
Rhys Long is originally from Malmsbury in country Victoria and first came to Leeds in early 2010 for an exchange semester to Leeds Metropolitan University. Upon graduation, he returned to Leeds in January 2011 on a 2-year working holiday visa, and one day happened to be walking home from work when he noticed a few lads kicking a footy at a rugby pitch.
"I found out that they were the Leeds Met Aussie Rules team - the Leeds Met Chiefs. I started to train with the club and played a friendly against the Huddersfield Rams. After the game I found out that Huddersfield was the closest team to Leeds that I could play for in the upcoming season. I commuted to Hudds twice a week for training and matches. With the support permission of President Karl Haigh and Coach Neil Morrison I began to run training and eventually became head coach due to Neil's absence."
The Rams were 3-3 for the season when Long took over, and the club needed to win every game to make the grand final. They went on to beat all the teams above them quite convincingly, although the club eventually lost the GF to Nottingham.
"I enquired about running the Leeds Met team over the winter but found that the team had finished due to the majority of participants graduating. I thought about starting a new club through the uni but they weren't willing to supply any funding. At the time I was working for the University of Leeds in the International Student Office and met a lot of exchange students that asked if England had Aussie Rules Football. I then decided to create a side that was designed for all university students in Leeds and that we would organise friendlies against other sides over the winter months. I had an overwhelming response from the public after advertising in Walkabout on AFL GF day. We began training a week later and Leeds Minotaurs was born," Long says.
"The majority of players and supporters are students but we do have a few others. Rob Potts is a local teacher at the Fulneck school in Pudsey and he has been a driving force for the club. His local contacts with Leeds Akkies RL and other sporting identities has promoted the club to more locals. Rob has even had an article about the club published in local papers and magazines. Rob knows Karl Haigh but didn't want to commute to Huddersfield every week and was waiting for a club in Leeds to form."
The Minotaurs played their first match against Huddersfield with 9 players (7 Australians and 2 Brits) but have since recruited about 10 other locals who Long says are keen to give Aussie Rules a try, plus some ex Leeds Met Chiefs players that have heard about the club. Rob Potts has even got boarding students from his school to come and train with with the Minotaurs.
Besides his contacts with Leeds Met Chiefs creator Sam Brunton (current West London Wildcats player & Leeds Met graduate), Long hasn't had any contact from any of the other former teams in Leeds, such as the Leeds Jets who competed a few years back.
"Once the club was formed I asked all the teams in the CNW league if they were interested in friendlies over winter. I obviously knew a lot of the teams through my involvement with the Rams. It is hard to organise games because a lot of the Aussie exchange students over here travel over the weekends and the sun sets at around 4.30 so mid week games are out of the question."
"Wolverhampton creator Ian Mitchell informed me of the Mozzies tournament in late November. Ian has been very active in helping the Minotaurs with organising games. After contacting the Mozzies President they were very keen to have us as well as Sheffield in a 4 team tournament. We plan to take about 20-25 people across and officially launch the club. We are also hosting the Birmingham Sharks (Uni of Brum) in our first ever home game on the 3rd of December."
"Initially the club was formed for University exchange students that just wanted a kick over winter but with such a great response I am thinking of entering the team in the CNW league. Most of our current players are only over here for a semester so I won't know if the team will have enough players til January. If I think the club can be successful (enough players) and sustainable (finances) then I will enter it in the CNW League."
The Leeds Minotaurs Australian Rules Football Club has also recently created a constitution, elected a Treasurer, Secretary and two other committee members (all of whom are English and two are female), opened a bank account and designed a new playing kit. They are actively seeking sponsors for the upcoming season that they require to remain viable.
Anyone interested in playing footy in Leeds can contact the Minotaurs via their Facebook group.