Game Day 6: Revos crush Lions and head to semi-finals
Sunday, August 21 2011 @ 03:03 pm ACST
Contributed by: Troy Thompson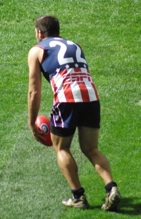 On a beautiful sunny morning at ANZ Stadium in Sydney, formerly the 2000 Olympics Stadium, the USA Revolution made their way past South Africa and into the semis. South Africa and the US clashed for a semi final berth in Melbourne on Wednesday. The ground was dry and in good condition but were are some replacement turf patches that have caused some concern in AFL matches this season.
Official Game day conditions were listed as Temp at bounce 16.2 degrees celcius, grass height 32mm, rain past 7 days 20mm - irrigation 0mm. It's Game Day 6 of the International Cup, with this match to be followed by Sydney versus St Kilda in the AFL.


It was all on the line for both teams this morning. USA got off to a good start moving the ball well and seeming to settle early, even so it took 8 minutes before they scored through big man Bryan Dragus who goaled when the ball spilled off hands. Moments later Vanica had the ball fall in his lap but could only manage a minor score.
The US were dominating in the air and coralling the South Africans every time they tried to get some run going. The US could have almost locked the game away had they kicked straight but could only manage one more goal to Richard Wheelock, kicking 2.5 for the quarter to the South Africans one rushed behind.
The second quarter continued the poor kicking from the US with three more behinds before South Africa's Stephen Malinga goaled off the ground for his country's first. Dragus kicked his second for the US. South Africa could only add two more behinds for the quarter.
US big forward Justin Valley was sent off under the blood rule with blood running down his face and trainers took him down into the rooms. The US took an 18 point lead into half time but the South Africans were looking more confident.
Bayanda Sobetwa put the South Africans back in touch with a nice goal from a set shot 30 metres out straight in front. The US added two more goals in the third quarter through Vanica and Fashant as both teams tightened up. US lead 5.11 to South Africa 2.5 at three quarter time.
The US were strong coming out after the break and got an early goal. South Africa came back, hungry to get back into the game but were unable to penetrate the Revolution defence. The US cleared the ball and it was back to the South African 50. After a struggle, the US got a shot on goal from the 50m line which made the distance, but veered for a behind. But the US got the ball back from the kickout and a fantastic mark by Dragus gave them an easy goal. The US finally found their feet and after that there was no chance for the South Africans.
Final Scores
| | | | | |
| --- | --- | --- | --- | --- |
| USA | 2.5 (17) | 3.9 (27) | 5.11 (41) | 7.14 (56) |
| South Africa | 0.1 (1) | 1.3 (9) | 2.5 (17) | 2.6 (18) |
Goals
USA: Dragus 4, Wheelock, Fashant, Vanica
South Africa: Malinga, Sobetwa
Official Stadium Crowd: 25,025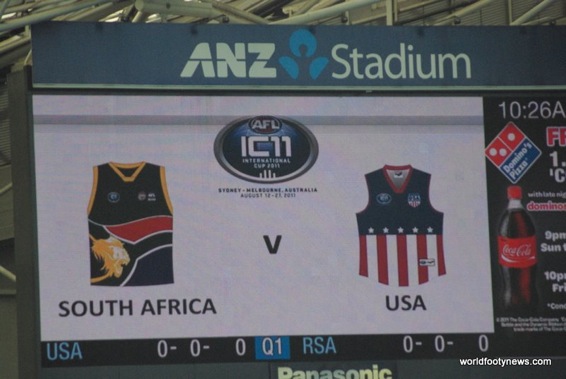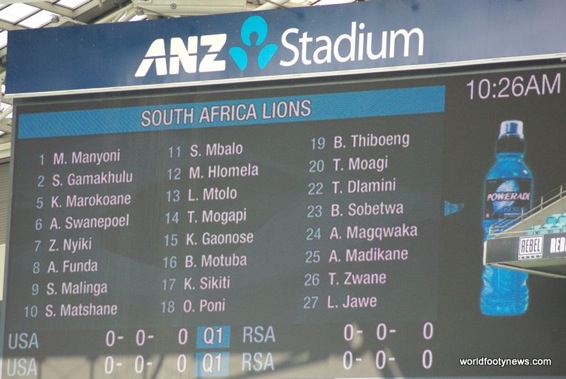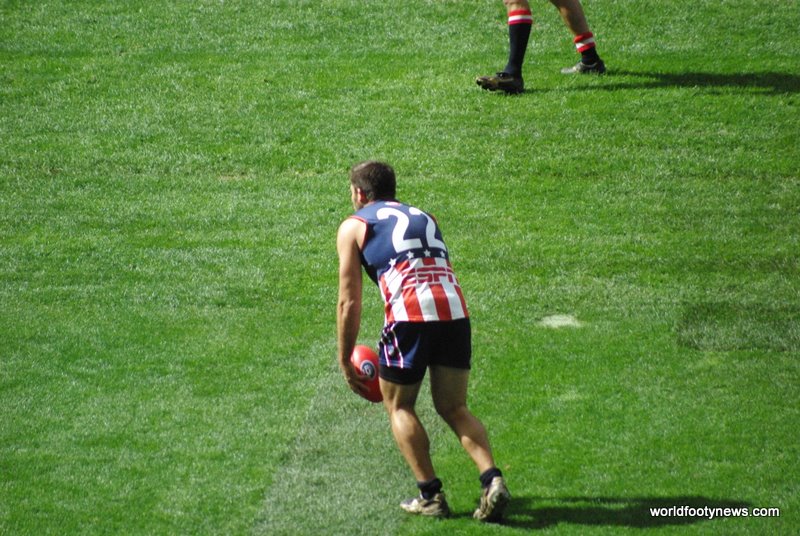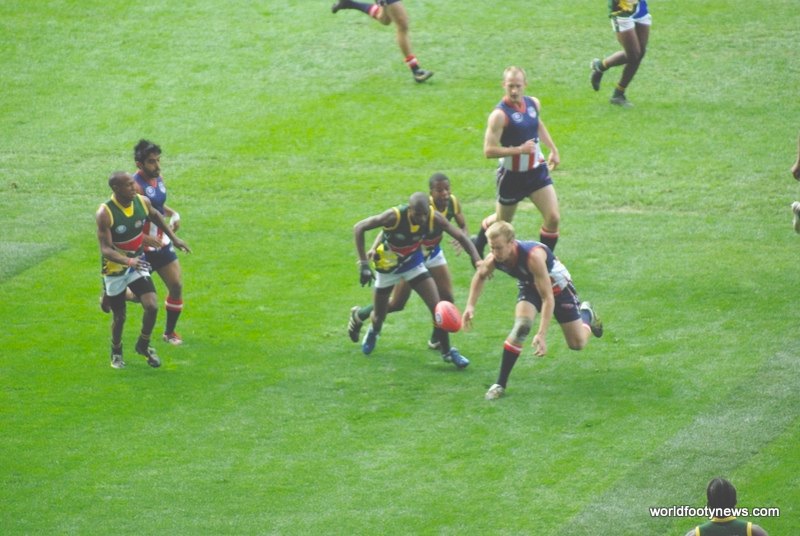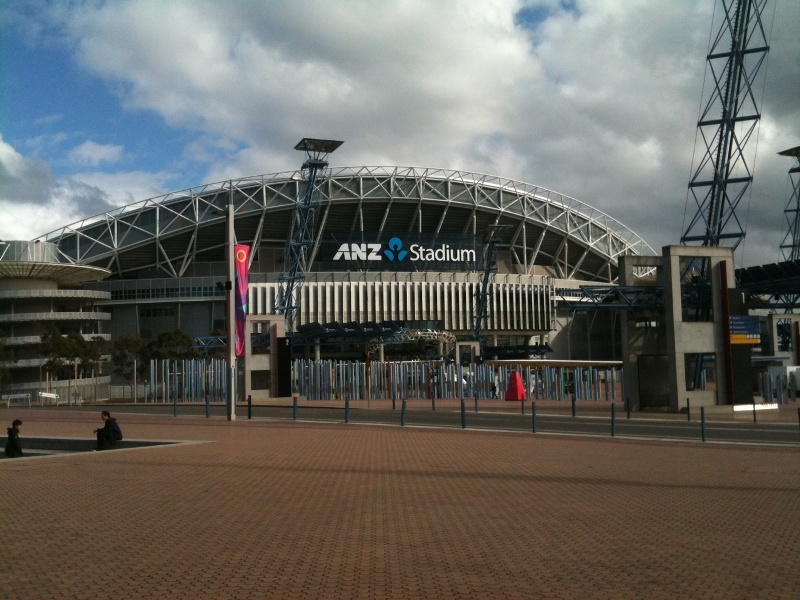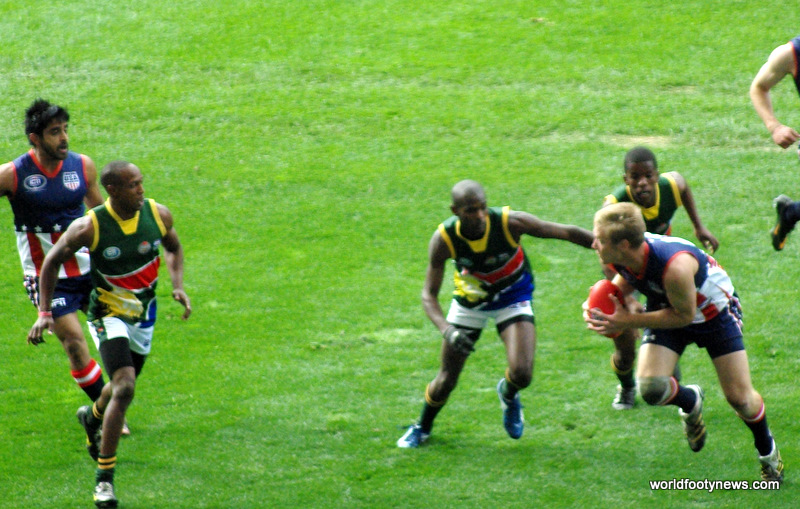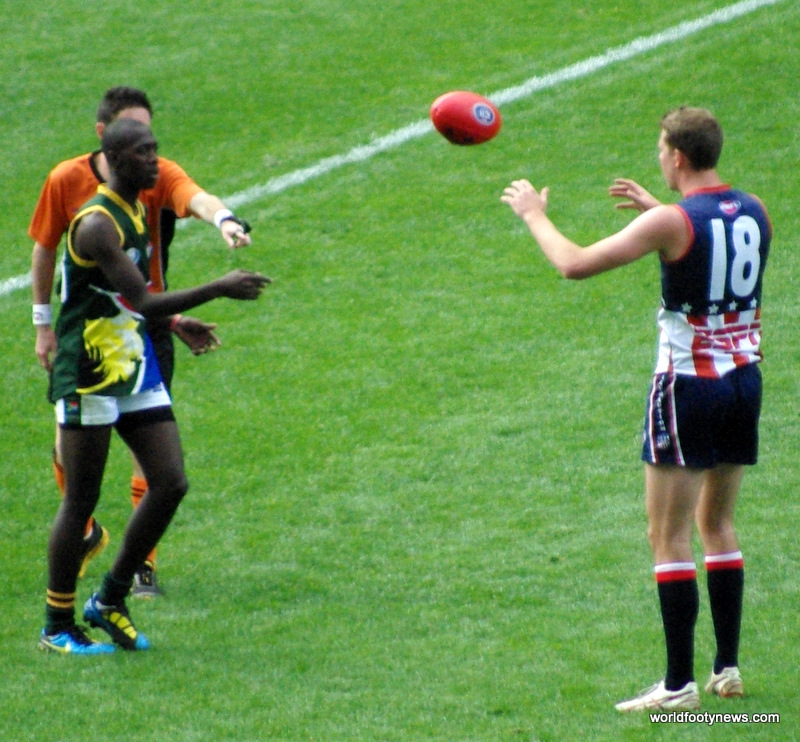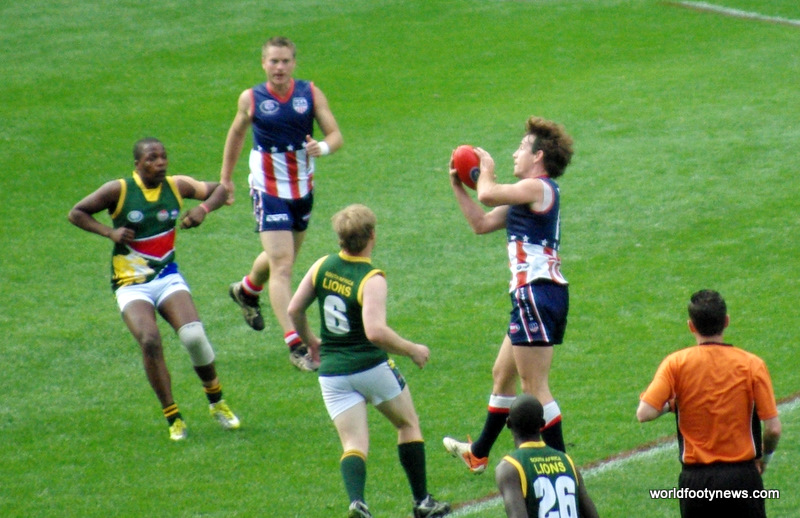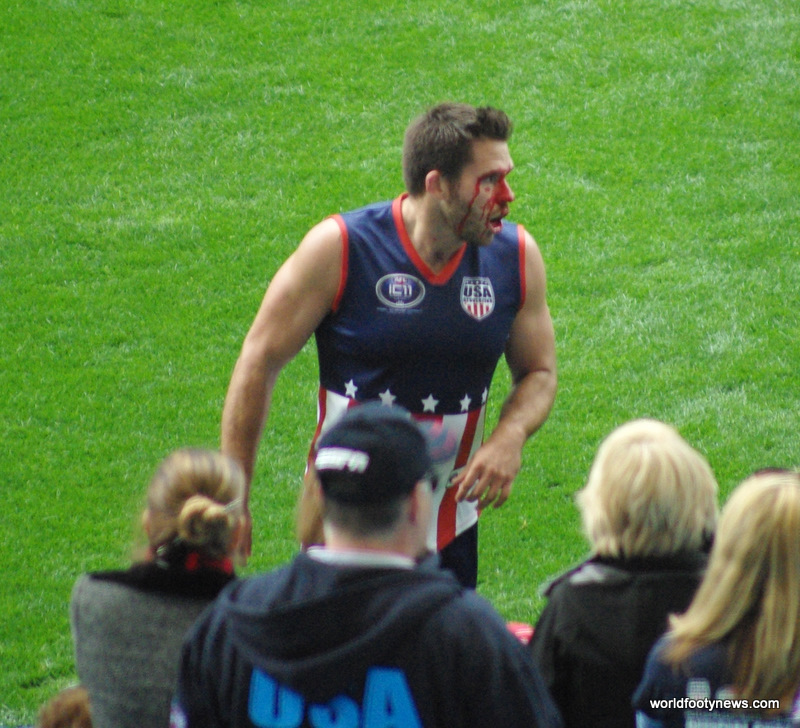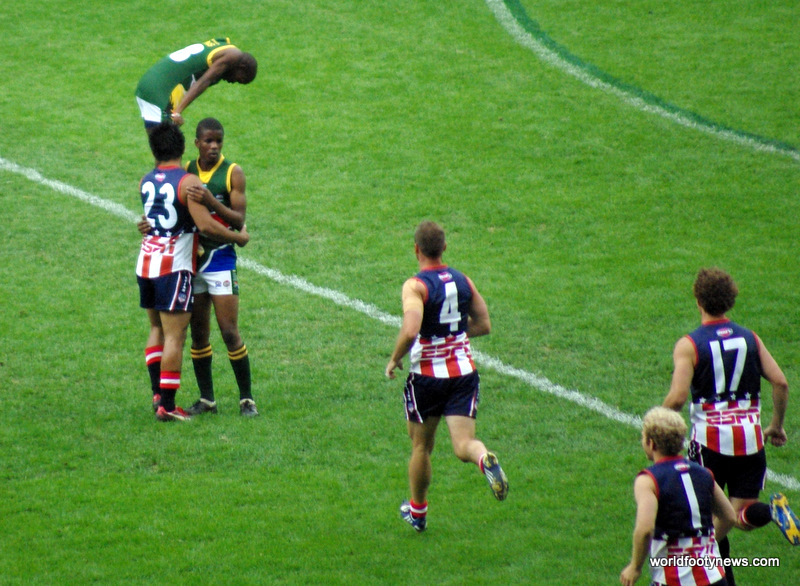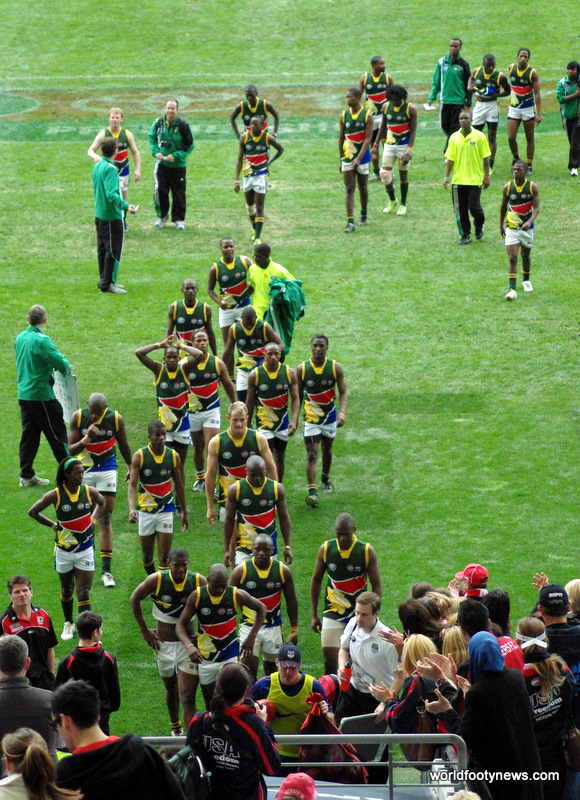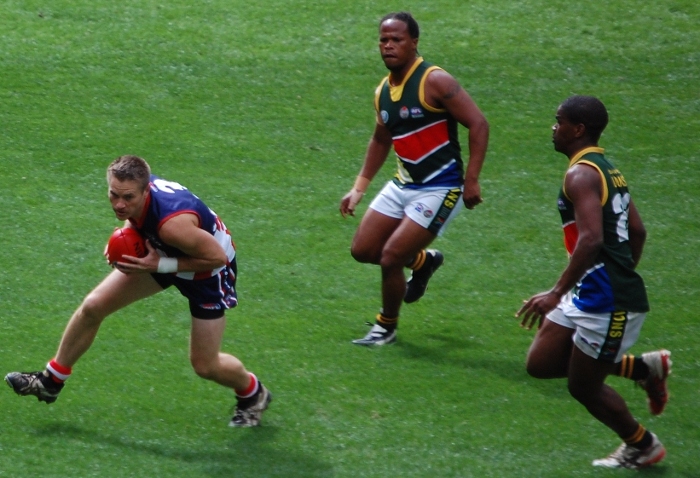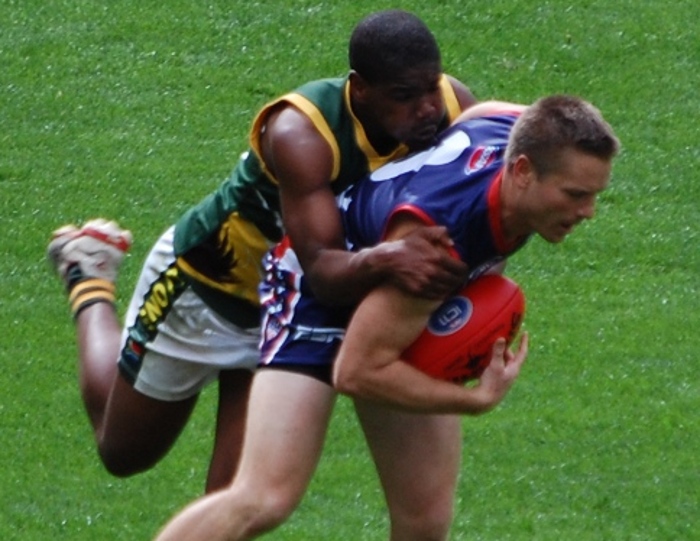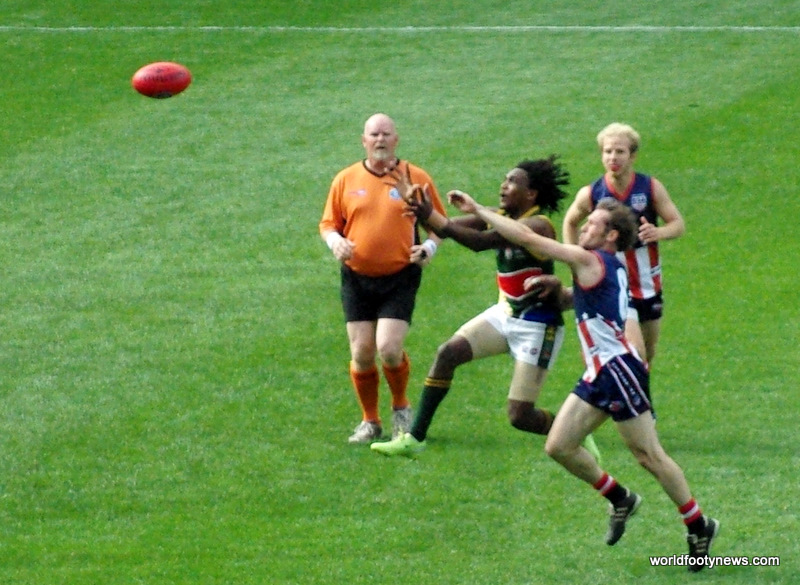 ---
World Footy News
http://www.worldfootynews.com/article.php/20110821110557879