Game Day 5 - Irish Banshees too strong for PNG Flame
Sunday, August 21 2011 @ 09:11 am ACST
Contributed by: Tobietta Rhyman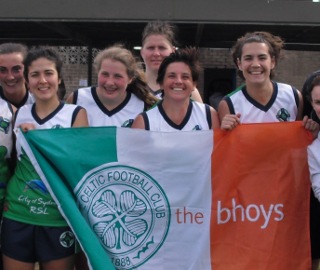 Ireland's women came out today and showed why they were favourites going into the IC, the Banshees defeating the PNG Flame by 67 points.
Despite the coach's warning not to take anything for granted, the favourites for the Women's Division came onto the field looking like champions. The brave PNG Flame put up a brave fight, but they were no match for the mighty Banshees who collected 4 goals in the first quarter.
During the half time break the Flame's coach told the girls to be more attacking, and that they did, hoping for an early counter, and got the goal they needed. But before they could make an impact, Ireland came smashing back. But a run of misfortune for the Banshees, their first attempt was deemed touched off the boot for a behind and the second hit the post. After the ball was finally cleared from the PNG 50, there was a tough midfield battle before Ireland got their break and got their goal. The Flame tried to counter, and the ball was locked in the Irish 50 until the siren went, but nothing to show for their efforts.
The Banshees started to dominate in the 3rd quarter. The momentum on their side, the ball kept coming back down the throats of the PNG defence and the Banshees' goal tally kept increasing with no sign of an answer from the Flames' girls.
In the last quarter however, the Flames again found their feet and after putting up quite a contest in the Irish 50, they finally got a second goal. This only served to wake up the sleeping Banshees who screamed once more, delivering four more goals through the Flame's sticks. They might have made it five, has the Banshees forward who market the ball right on the siren gone for the straight shot, instead of running around the mark. Play on, and game over.
Final score: Irish Banshees 12.7 (79) def. PNG Flame 2.0(12)
Goals
Ireland: O'Hagan 5, Tracey, Cunningham, Kerr, Hazley, Aitken, Loughlin, Cotter
PNG: Jesse 2
Best Players
Ireland: Behan, Kelly, O'Hagan, Cunningham, Cotter, Grooger
PNG: Lavai, Isaac, Avel, Mettakaisava, Jesse, Nalong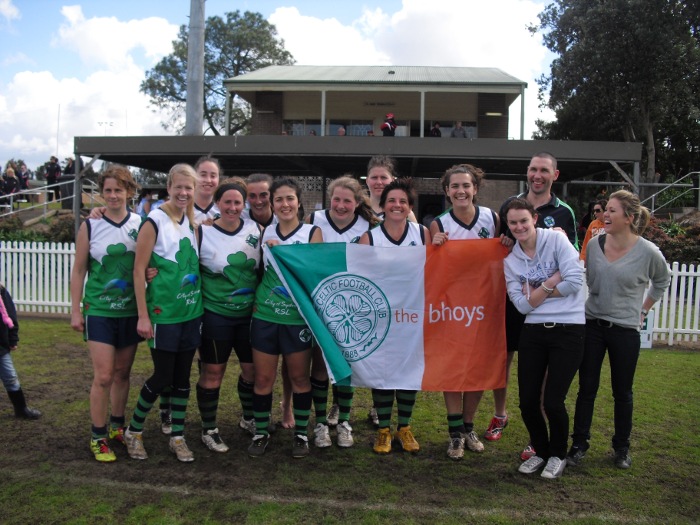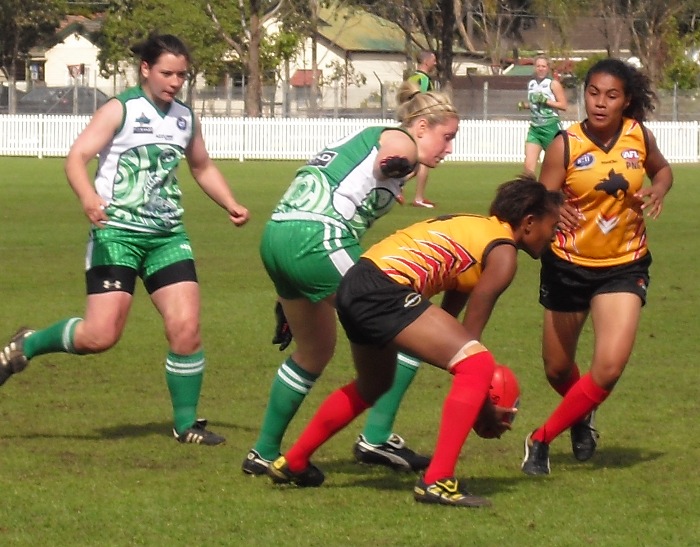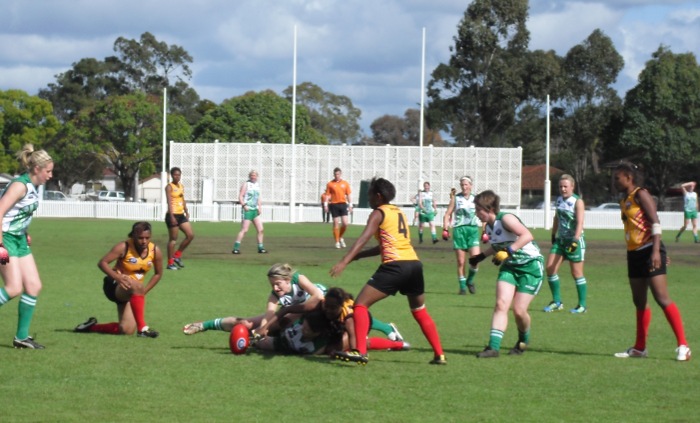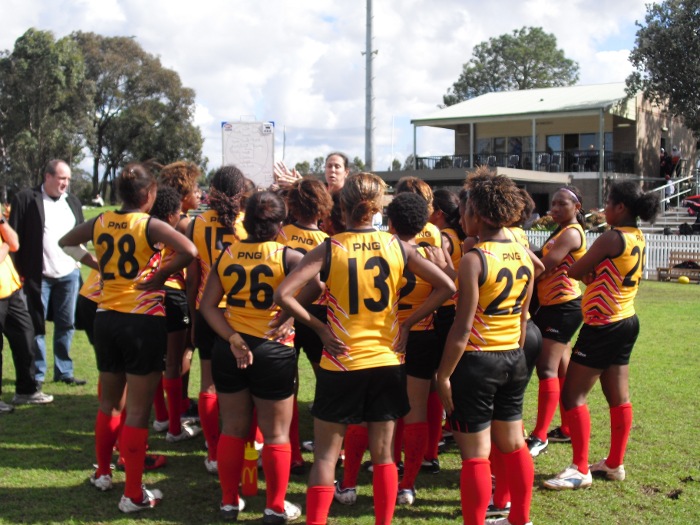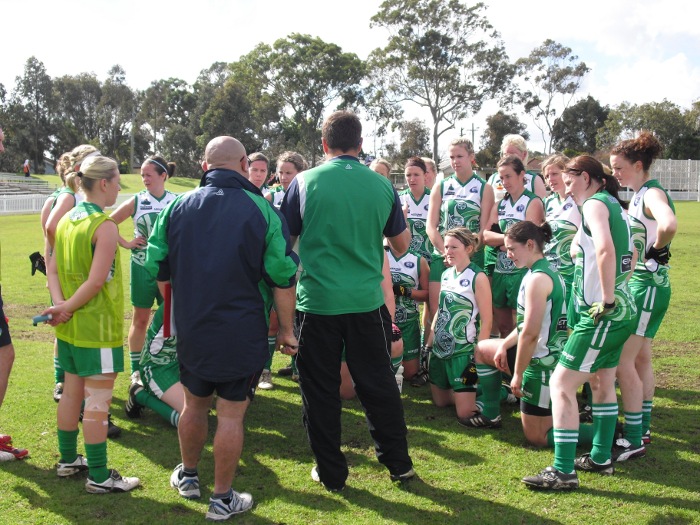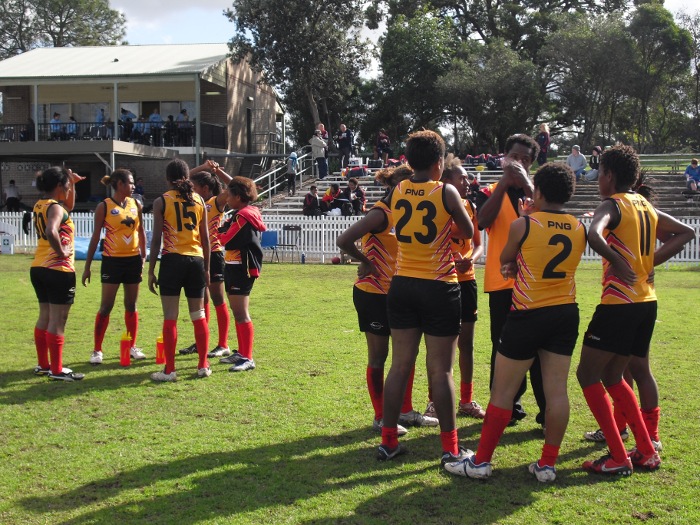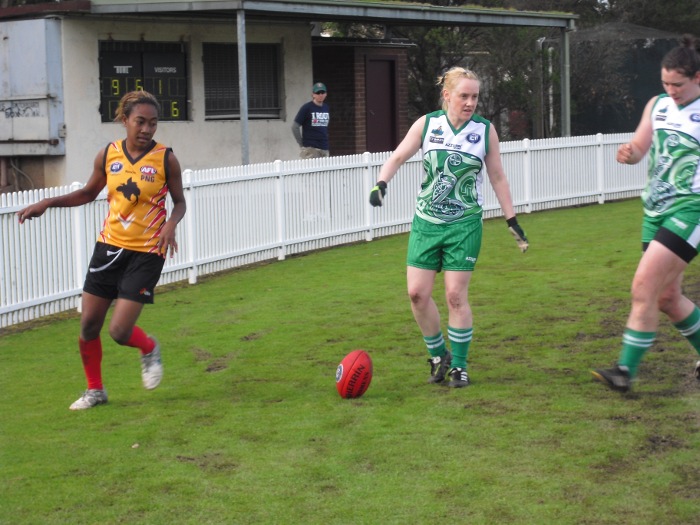 ---
World Footy News
http://www.worldfootynews.com/article.php/20110821094106705