IC11 Captains have morning tea at the Prime Minister's residence
Monday, August 15 2011 @ 09:34 pm ACST
Contributed by: Tobietta Rhyman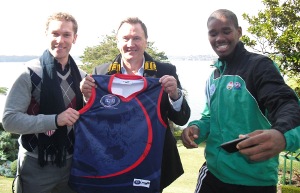 On Monday morning 15th August (before Game Day 2) the IC11 captains and the team managers were invited to the Prime Minister's residence in Sydney, Kiribilli House. Though the Prime Minister was busy with official duties in Canberra, her partner, Tim Mathieson (pictured centre in the photo on the left), was there to welcome the players. The players got to meet him in person, then were invited out into the beautiful gardens, overlooking the dazzling Sydney Harbour, for morning tea.

After refreshments there were some speeches from Tim Mathieson, welcoming the guests to Australia, Brett Kirk talking about his travels and one from the USA Revolution captain, expressing his thanks on behalf of the other captains and team managers. Then the captains moved onto the lawn, avoiding the steep drop down to the harbourside levels, for more photographs.
Mathieson, a Richmond Tigers fan, was presented with several team scarves, a hand towel from the Japanese team, and a book from the Indian team. He was also given one of the World Team Guernseys signed by all the IC11 team captains.

After that, it was time for the teams to head back out to Blacktown for day two of the men's competition and the opening day of the women's competition.
It was the second Prime Ministerial connection, with PM Julia Gillard giving a pre-recorded speech at the Opening Night launch function at Luna Park last Friday.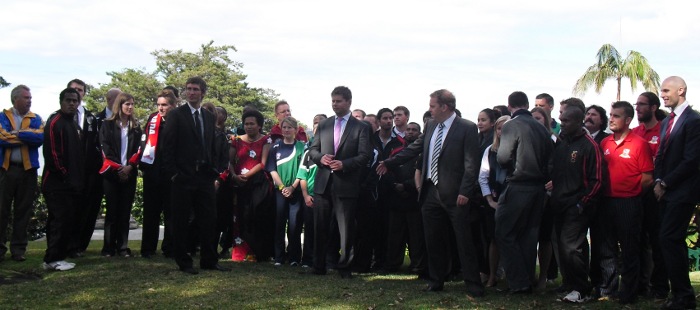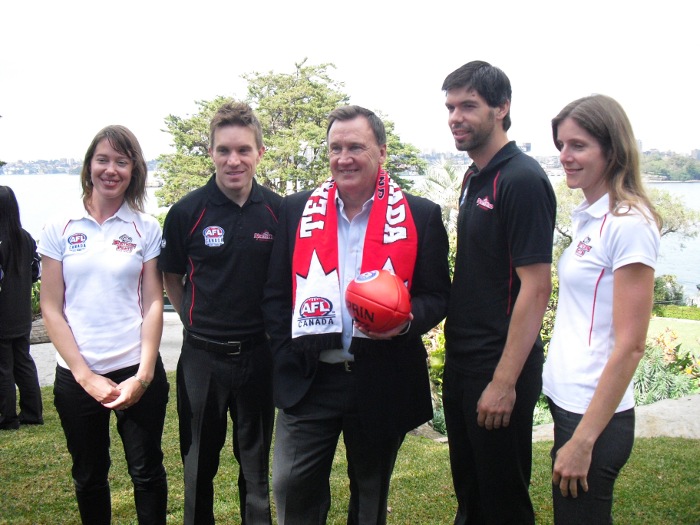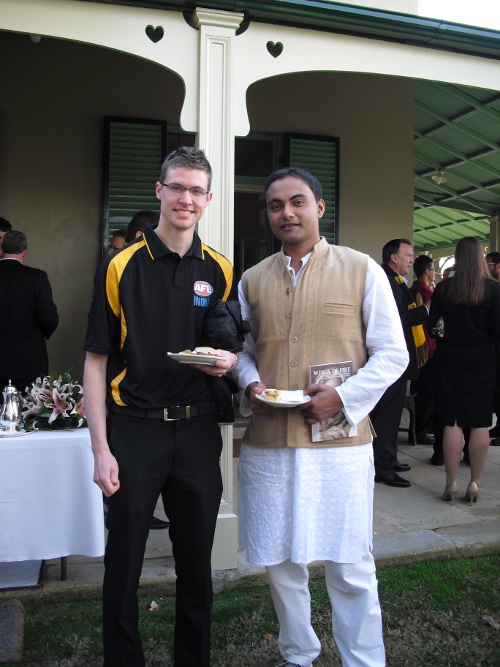 Comments (0)
---
World Footy News
http://www.worldfootynews.com/article.php/20110815220450925