Game Day 2 - USA speed surprises Samurai
Tuesday, August 16 2011 @ 12:16 pm ACST
Contributed by: Troy Thompson
Views: 2,798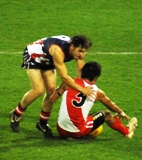 The US put on a power display at BISS Oval#1 last night against Japan, sending out a warning message to the South Africans that they will be coming at them on Sunday at ANZ stadium with the pace they were lacking in IC08.
The US were out of the blocks early with a breeze behind them with a goal to Jesse Leos and shortly later Andy Vanica. The US continued to pump the ball in and the Samurai particularly Ono and Kuno tried hard to keep them out. The US gave away a number of free kicks that stopped them from adding more goals, but the warning signs were there.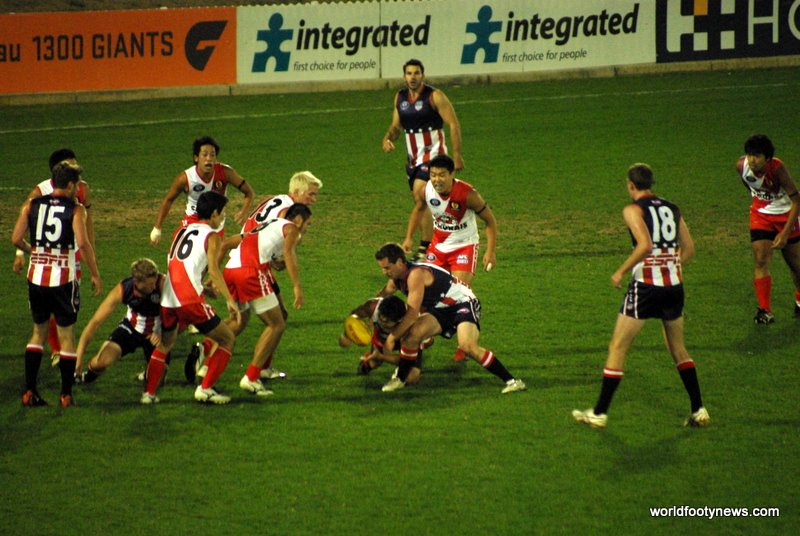 But eventually the defence gave way and goals were added by Moyer and a long bomb from veteran Donnie Lucero. Big man Bryan Dragus proved the value of his year of footy in Queensland with a great performance as a mobile forward and kicking two more.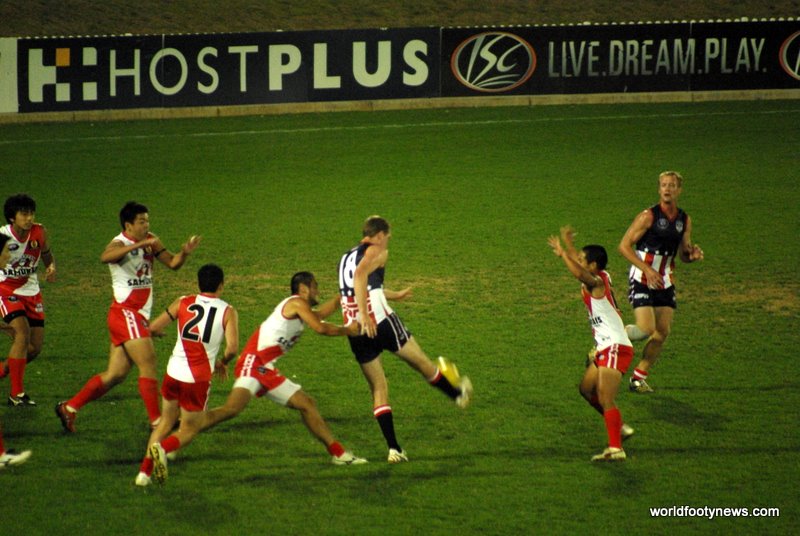 Taking a 38 point lead into the second quarter the US looked like they would continue the onslaught with an early goal from a Sarbarker long bomb. But the Japanese rallied continually to repel attacks with the aid of a breeze and kept the US to 3.1 for the quarter and managed to score one point themselves.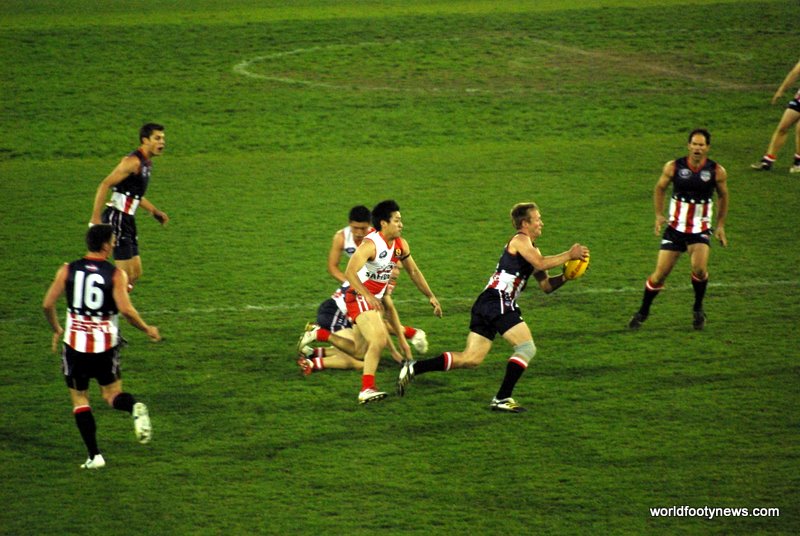 The Revo's weren't letting the foot off the pedal for the third quarter and Justin Valley was quickly into it with two goals and Mergen, Werner and Price added more. Sakaki, Kuno and Sato were all battling hard to stem the tide and in some sense they did in forcing the US to kick five behinds for the quarter.
Final Score USA 17. 12 (114) defeated Japan 0.1 (1).
USA Goal Kickers : Sarbarker 3, Valley 3, Leos 2, Dragus 2, Werner 2, Moyer 1, Vanica 1, Mergen 1, Floyd 1, Sutherland 1.
USA Best Players: Werner, Weaver, Floyd, Dragus, Mergen, Tyebjee
Japan Best Players: Sakaki, Sato, Tanaka, Kuno, Nakamura, Ono