Official Welcome as IC11 set to go
Friday, August 12 2011 @ 09:33 pm ACST
Contributed by: Brett Northey
Views: 1,728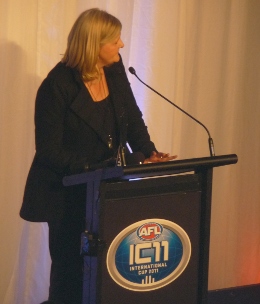 Friday morning saw the Captains media launch and Friday night saw the Official Welcome for the 4th AFL International Cup.
Nearly 1000 players and officials gathered in the Crystal Palace at Luna Park beside Sydney's famous Harbour Bridge. Shanell Dargun (also playing for the Australian women's side) started proceedings with the Australian national anthem. A traditional indigenous Australian welcome was followed by speeches from AFL General Manager of National and International Game Development David Matthews, AFL Commissioner Sam Mostyn, IC11 Ambassador Brett Kirk and South Africa's Mtutu Hlomela. As is becoming an International Cup tradition, there were impromptu cultural performances by South Africa, Tonga, Peace Team.
The night also included a recorded message from Australian Prime Minister Julia Gillard, a well known Western Bulldogs supporter.
Some photos follow and we'll be uploading more to our launch day media gallery.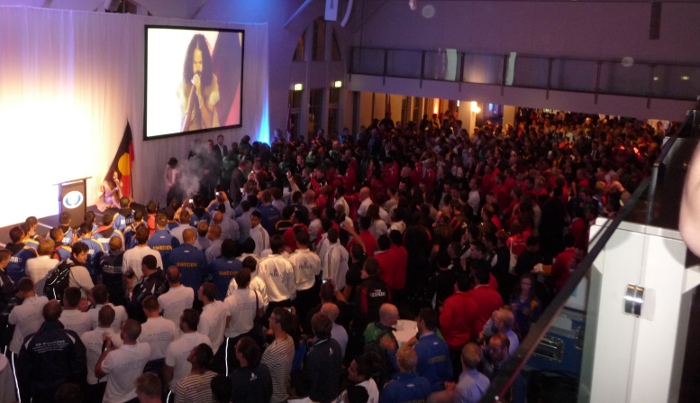 Opening the IC11 to a full room of players and officials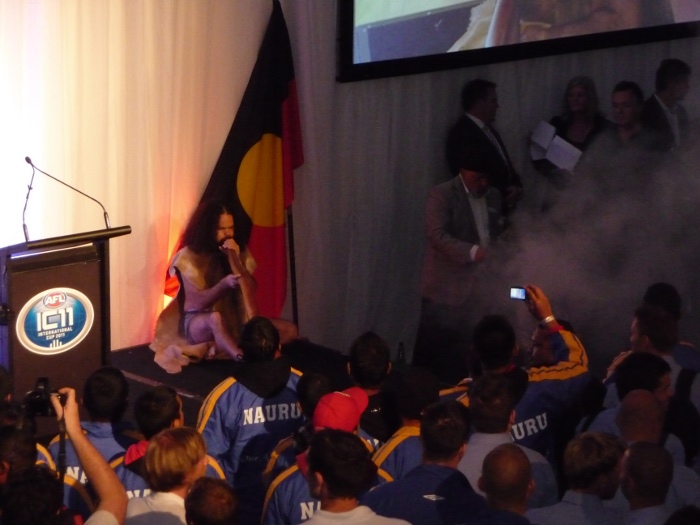 Welcome to country including smoking ceremony and didgeridoo playing.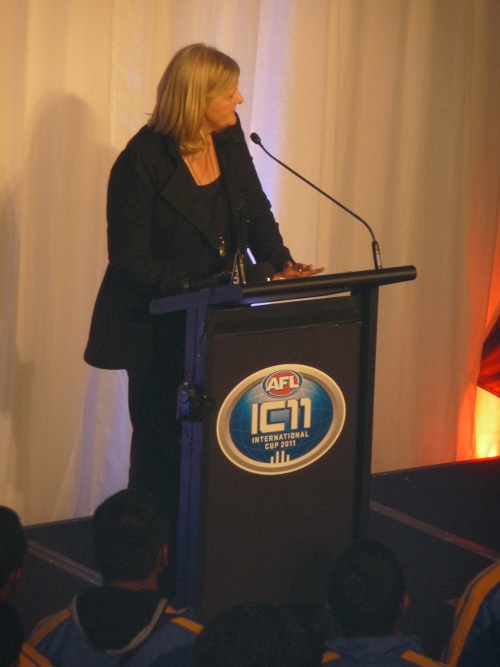 AFL Commissioner Sam Mostyn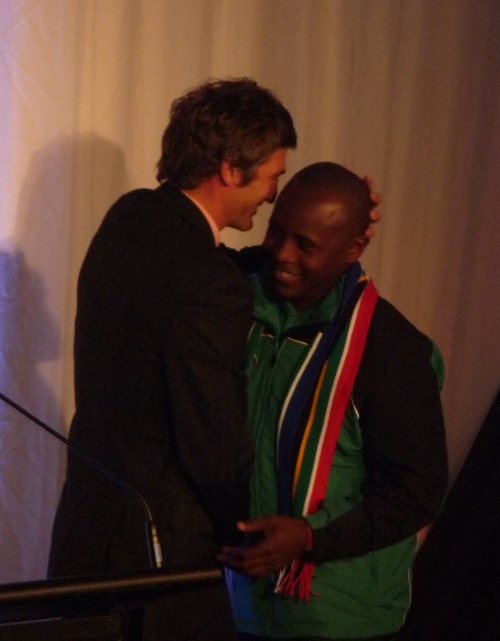 Brett Kirk and Mtutu Hlomela