IC11 launched on Sydney Harbour
Friday, August 12 2011 @ 02:11 pm ACST
Contributed by: Troy Thompson
Views: 2,414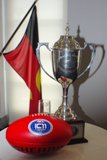 Sydney turned on showers for the IC11 launch at Luna Park this morning. Captains, team managers, AFL officials special guests and the media arrived at Luna Park this morning to witness the launch which was moved inside. AFL General Manager National & International Development David Matthews opened proceedings thanking the traditional owners of the land welcoming everyone and thanking Tony Woods and the development team in their organisation of IC11 event.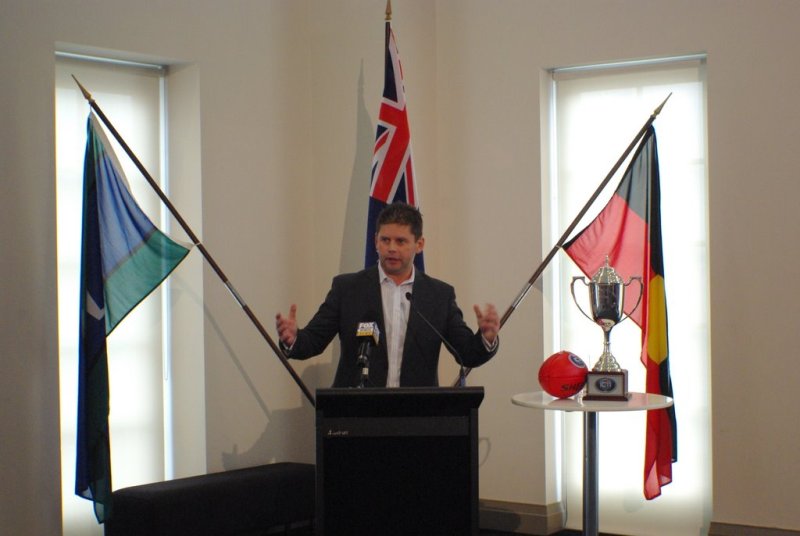 NSW Minster for Sport & Recreation the Hon Graham Annesley MP welcomed everyone to Sydney and lauded the "non expat" eligibility rules of the cup. Tony Woods then officially welcomed each country's teams to the competition by calling up the captains of each team (men's and women's) to the podium and thanked everyone for their hard work to get here and expressed relief that everyone had made it. Some teams only just made it to the launch though as the infamous Sydney traffic played its part.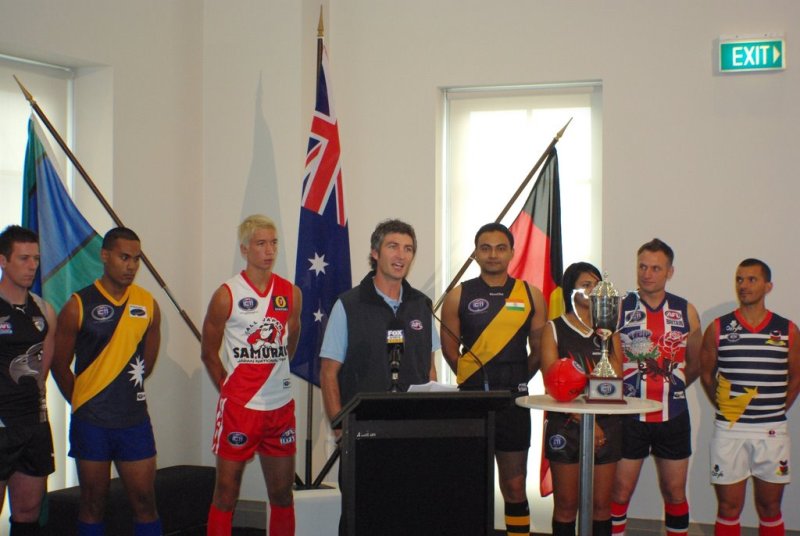 Former Sydney Swans captain now International Cup Ambassador Brett Kirk was the special guest speaker at the launch and recounted the tales of his recent football journey of the footy world with his family.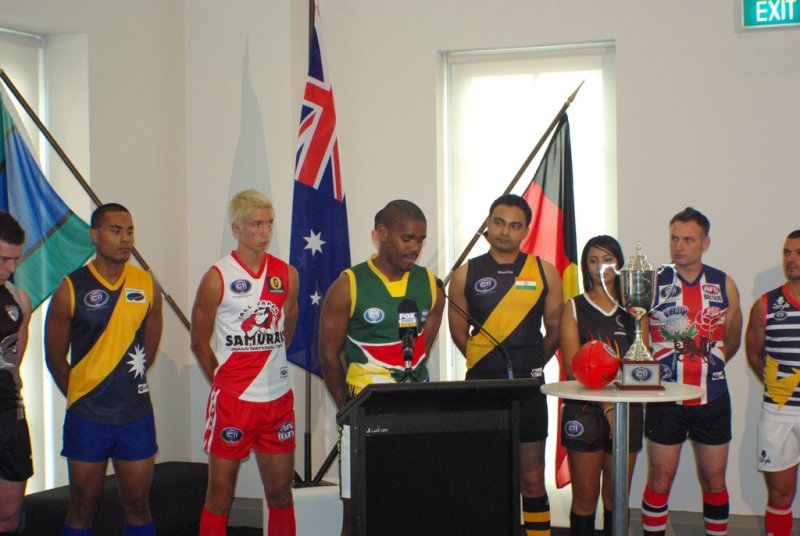 Finally South Africa's Bayanda Sobetwa responded on behalf of the captains who finished with "I just wanna say let the games begin."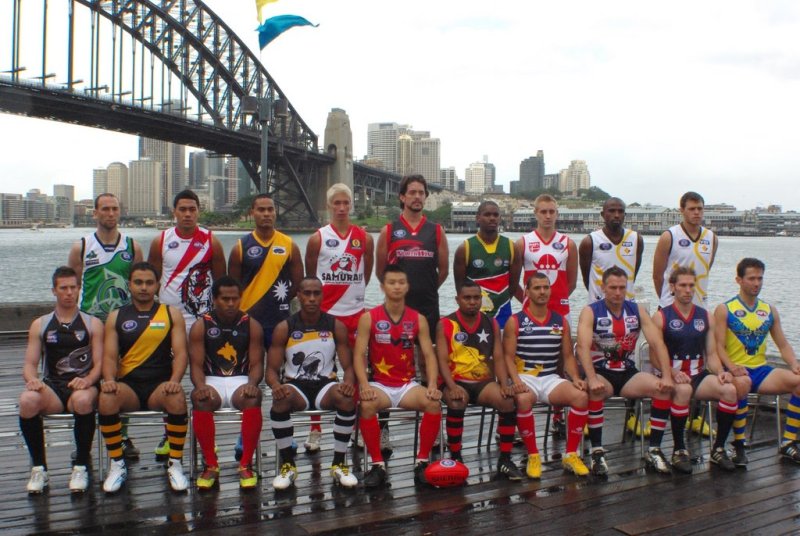 Then it was time to head outside for the captain's photo session in front of the iconic backdrop of the Sydney Harbour Bridge and the Sydney Opera House where group and individual snaps were taken by the press and the captains mingled and did interviews.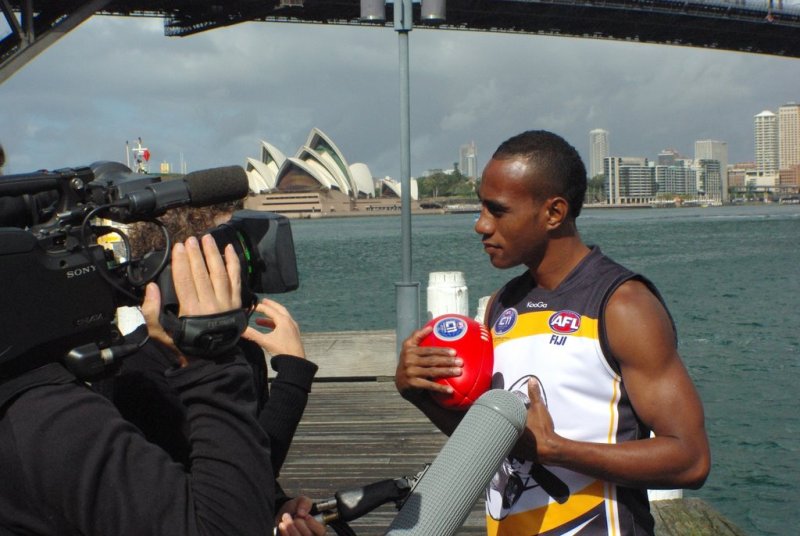 The Irish and PNG women's team captains were not at the launch as their teams have not arrived, but don't stress that they will miss the tournament as the women's matches do not start until Monday.