IC11 Preview - Tongans mean business this time
Monday, July 25 2011 @ 09:55 am ACST
Contributed by: Michael Christiansen
At the 2008 International Cup Tonga were originally meant to be part of the main draw, making their full international debut. In the last minute chaos that can occur leading up to such a big event they were scratched from the tournament as unable to commit and yet turned up anyway, ultimately playing exhibition matches in a multicultural round against Team Asia and Team Africa.
Even worse, in the lead up to the tournament, AFL Tonga (TAFA at the time) saw two of its players tragically crippled for life. Paumolevuka Tu'i (18 at the time) and Mafua Kiokata (22 at the time) were severely injured in a car accident. The Pau Mafua trust fund was established to help support the boys and in recent times assisted to provide new wheelchairs and other essentials.
No such worries this time, as the International Cup officially welcomes Tonga into the main draw. And since 2008 AFL Tonga has gone from strength to strength especially with a successful junior development program.
In 2009 AFL Tonga nominated youngster Peni Mahini to compete in the South Pacific squad that took on an under 23 Queensland side before the leaders, delegates and supporters of the South Pacific Forum held in Cairns. Within a few months, Peni Mahini was leading his nation into battle in the inaugural AFL Oceania Under 16s tournament – held in Fiji. Tonga went through Day 1 undefeated and went on to win the tournament in what was perhaps a surprise, to surpass New Zealand. It should be noted that Oceania powerhouse PNG did not compete in that first tournament.
One year on and December 2010 saw the Kingdom of Tonga hosting the tournament; and Tonga as reigning champions performed admirably finishing runners up to PNG. The bulk of the 2011 International Cup squad has progressed from the AFL Tonga junior development programs. The squad has been training together since Easter, and have an initial goal of qualification for Division 1.
The Country and Australian football
Tonga is an archipelago in the South Pacific Ocean, south of Samoa. Also known as the Friendly Islands, it comprises 176 islands, 36 of them are inhabited. Tonga is the only monarchy in the Pacific since Taufa'ahau (King George) in 1875 declared Tonga a constitutional monarchy, he also gave Tonga its first constitution. In 1970 the former British protectorate acquired its independence.
With a total population of around 110,000, almost two-thirds of Tonga's population live on the main island Tongatapu, on which the capital city Nuku'alofa (pop. ~25,000) is located.
The birth of footy in Tonga is traced back to around 2004, when two Australian expats started a Saturday morning kick around with a few Tongan boys. As interest mounted they decided to form the Tongan Australian Football Association. With the help of the Australian Youth Ambassador for Development (AYAD) program a string of volunteers over the years has helped build the capacity of committee members, coaches, umpires, volunteers and players. In 2007 the TAFA affiliated with the AFL and became AFL Tonga.
AFL Tonga believes that AFL football provides a great alternative to the other football codes in Tonga - being Rugby Union and Rugby League. Hosting the 2010 Oceania U16s tournament also provided an opportunity for NRL 'converts' Karmichael Hunt and Israel Folau (of Tongan heritage) to visit Tonga and promote Aussie Rules.
Strengths and Weaknesses
Tonga will making its International Cup debut, although, as mentioned, there was a Tongan squad involved in the periphery of the 2008 IC Cup. The Tongan squad contains graduates of the recently successful Under 16 national squads providing an exciting foundation of youth. There are some 'veterans' in the squad including 37 year old Sione Palanite and 33 year old Paasi Loumoli.
Players to Watch

Penisimani Mahina has been named Captain, and as reported in the Australian press last year around the South Pacific Squad in the NAB U16s National Championships, 'Peni' is related to Israel Folau. Peni himself has been linked with GWS and an official announcement is believed imminent to confirm that he will be awarded an International Scholarship to Greater Western Sydney. He also Captained Tonga to the inaugural 2009 U/16 Oceania Cup win and was named player of the tournament. From there he was named in the inaugural South Pacific Nations team that played in the 2010 National U/16 Championships. He had a great tournament holding down the CHB position. He is a schoolboy Tongan athletics champion.
Setefano Nau is new to the game but is a natural athlete. He has picked up the basics quickly and has become a leader in the group both on and off the field. AFL Tonga expect his performances in the International Cup to surprise many people.
Simote Taunga also played in the inaugural 2009 U/16 Oceania Cup win and was from there named in the inaugural South Pacific Nations team that played in the 2010 National U/16 Championships. He is also a schoolboy Tongan athletics champion.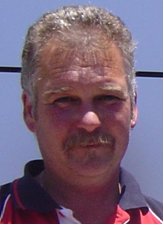 Form Guide
Many of the Tongan squad visited New Zealand in November 2010 for a 3 match series against the New Zealand Hawks. The NZ Hawks won all 3 matches comfortably, however, the experience would have been invaluable for the Tongan players and coaching/support staff.
Tonga competes in Group 1 against PNG and France on day 1 of the International Cup. As seen at the 2010 Oceania Cup Under 16s, the PNG team was well superior to all other comers including runners up Tonga. But a win over France is certainly a possibility and would push them into Division One. The team will be coached by former NZ coach Jim Lucy (pictured), who knows what it takes to win football matches at International Cups.
Bottom Line
Tonga is likely to struggle against the top tier international sides, however has a solid grounding in the junior ranks and will be using the 2011 IC experience to build a foundation for future attempts as they develop into mature bodied footballers having graduated from experience through Oceania and South Pacific tournaments and representative footy. Who knows, with some talented youth the Tongans could cause some serious upsets amongst the middle ranked nations.
Not yet ranked in the World Footy News World Rankings and seeded by the AFL at 12th, Tonga could be competing to win Division Two if they lose to France on the opening day, but more likely will be battled for a top ten spot in Division One - expect them to finish somewhere around the edge of that mark.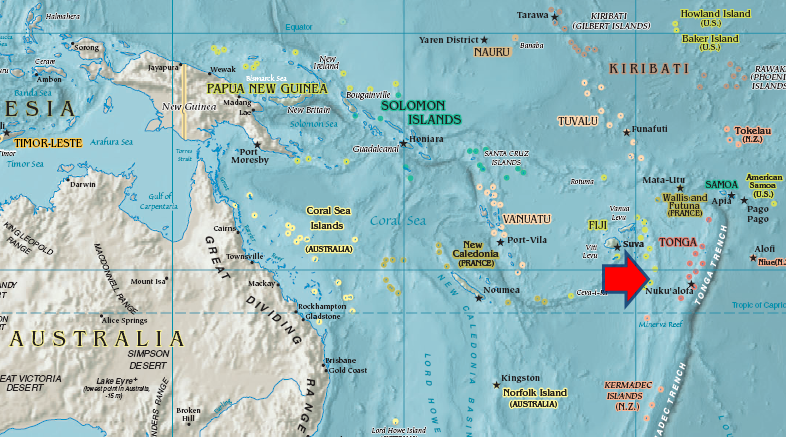 Comments (0)
---
World Footy News
http://www.worldfootynews.com/article.php/20110724222503200