IC11 Preview - The Tribe is calling... from Fiji
Friday, July 22 2011 @ 07:26 pm ACST
Contributed by: Brett Northey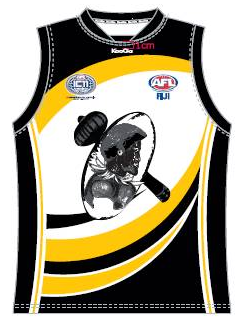 We now look at one of the International Cup's debutantes, Fiji. Everyone is familiar with such AFL talent as Nic Naitanui, David Rodan and Alipate Carlisle, all of Fijian descent, and the South Pacific nation will be keenly watched to see what fresh talent it brings to the competition.
The Tribe has spoken

IC11 will not just be their first attempt at International Cups but their first senior matches altogether. As such the team needed a name. That was left to the players, their families and friends. A few suggestions had been made and following a training session, AFL Fiji invited all the players and families to attend a small meeting and conducted a simple vote. This was met with immediate enthusiasm. The vote was unanimous in fact - the Fiji Tribe.

The Country and Australian Football

Fiji is located nearly 3000 km east of Australia, with some of its nearest neighbours being Samoa and Tonga. A series of islands, the total population of about 850,000 is mainly Melanesian (and some Polynesian) with a significant minority of Indian descent. At the highest levels the country has an uneasy relationship with Australia due to a series of Fijian military coups over-throwing elected governments.
With the three AFL players mentioned above, fans have been keen to see Aussie Rules get started in Fiji. A few efforts were made before this latest more successful push. Leading the way from Australia have been David and Carla Rodan and in-country there have been a growing number of locals getting involved, and now an AusAID development officer, Glen Butler.
Fiji does have a recent junior development program and showed their potential finishing third in the 2010 AFL Oceania Youth Cup, playing as Fiji Power.
Glen Butler will be the Tribe's assistant coach and runner, and AFL Development Manager Lawrie Woodman is their senior coach. A 9-a-side competition was initially used to prepare the players and Glen says, "They naturally play a quick, high tempo brand of footy. But they are starting to link up well now, controlling the ball better in the last few weeks".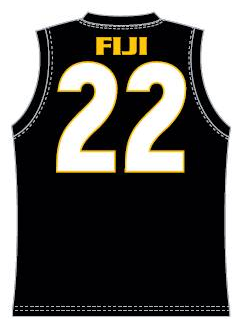 Strengths and Weaknesses

The squad has a core group including players from the youth Oceania Squad from the last two years in addition to some players who have been involved since 2009. The remainder have come through the local competition and selection trials this year. So the team will perhaps be more experienced than first expected. And we all expect an athletic squad. Butler agreed, "The squad has a number of tall/key position players but are versatile. I am confident we have several players that fill any position on the ground".
No doubt a lot of the players will also have strength and good tackling skills given Rugby Union's popularity in Fiji, and athleticism is expected, but inexperience will still be a major limiting factor, including little exposure to full field footy.
Players to watch

Butler offered these thoughts:

Sulio Magiti; Probably the shortest in the squad by a fair way, but love watching how he goes about the game. Only started playing a few months back but was noticeable straightaway. A goal sneak and will be thrown in the midfield as he always seems to find the ball.
Alipate Navuso (C); Again only started playing earlier this year, a natural leader and reads the play very well. Very versatile player who could play key position or in the midfield.
Dylan Wolfgramm; A big boost and has been playing in Australia during the 2011 season.
Mesake Koroi Jnr.; will be another player to watch and Dylan's cousin. Strong skills, has played predominantly midfield but has been thrown forward as another goal kicking option.
Form Guide and Bottom Line

Fiji have yet to play a senior match in Australian football, so do not feature in the World Footy News rankings. They are seeded 14th by the AFL, and IC11 will be a baptism of fire.
Any win will be a bonus but international footy fans will be keeping a close eye on The Tribe's opening day match against Japan in Group 5. The Samurai have not had a lot of wins at international level and usually have a high turnover due to many players being University students who become tied to their careers. As such this could be one game that goes against the seedings and would propel Fiji into Division 1 and a tough fortnight of footy. But if as seeded they do find themselves in Division 2 then they will be looking to make and possibly even win that competition.
Even assistant coach Glen Butler reflects the uncertainty, "I think we could surprise a few teams, but still difficult to know what to expect".
This author's prediction: grand finalists in Division 2, but a dark horse to make Division 1 (in which case likely to finish 12th).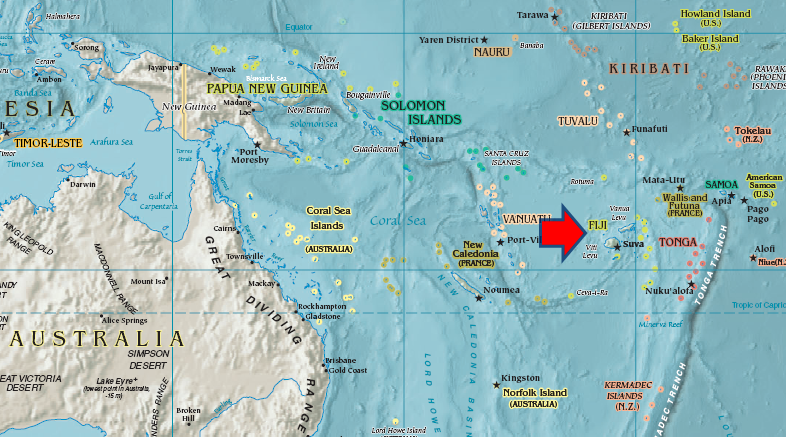 ---
World Footy News
http://www.worldfootynews.com/article.php/20110720225652215