IC11 Preview - NZ Hawks ready to swoop for 2nd title
Wednesday, July 20 2011 @ 07:59 pm ACST
Contributed by: Rod Shaw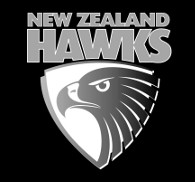 We're closing in on the 2011 fourth instalment of the AFL International Cup and the world's footy nations are gathering for an assault on the Cup. Our previews continue with the 2005 champions and 2008 runner up, New Zealand.

After finishing third to Ireland in 2002, winning in 2005 and being the runner up in 2008 to PNG in a wonderful game of footy, NZ will be continuing their trend of sending a younger team to try and regain the title. The squad has an average height of 184cm, weight of 85kg and an average age of a touch over 23 years.

The squad has a mix of veterans and youth including old-stagers Mike Tagg who is 30 and Richard Bradley who is 29 and returning for his 4th International Cup. Youth in the squad is highlighted by teenagers including the Hawthorn-listed Rhys Panui-Leth, GWS-listed Charlton Brown, former New Zealand Under age Captain Sam Tuitupou, Vandyn Hartman, Troy Lavery, Lukas Swart and the likes of Cantabrian youngster Justin Clark.
Clark is in only his second year of Australian Football but has made an impact. Justin represented New Zealand for the Under 20's against VAFA last year and followed this with selection in the Senior team in the Pacific Cup series against Tonga in November last year. At 192cm, his speed and fitness are fantastic attributes. Covering the 3km time trial for initial testing at 10 minutes 30 seconds, he can play any position on the field.
Another young veteran by New Zealand standards is Andriu Sucu. Playing his first senior game at the age of 14, he is now an integral part of the national team seven years later. The captain of the 2010 Hawks U20 team is versatile player that can play key position roles at both ends of the field. Outstanding skills and a long kick ensure that Andriu will play a big part in the success of this year's International Cup campaign.
The Country and Australian Football

New Zealand (Aotearoa in Māori) lies 1500kms across the Tasman Sea to the east of Australia. It is is an island country in the south-western Pacific Ocean comprising two main landmasses (the North Island and the South Island) and numerous smaller islands. It is roughly 1,000 kilometres south of the Pacific island nations of New Caledonia, Fiji, and Tonga. NZ has a forty year modern history in the game since it was restarted during the early 70's in Auckland, Christchurch and Wellington.
The truth is it has a much deeper history than that with Australian Football having been played in New Zealand well over a century ago. In fact New Zealanders have been playing Australian football for almost as long as Aussies have. In 1882 there were 36 New Zealand clubs playing the sport. By 1901, they had 115 Australian football teams. The game fizzled out during the Great Depression. Today four leagues operate under the banner of AFL New Zealand – six clubs in Auckland, four 500km south in Wellington, another four in Canterbury on the South Island and three teams in the more recently established Waikato league, two hours south of Auckland. Another stand alone club is in Otago on the South Island of NZ. Football is played during summer to accommodate rugby and soccer schedules. A detailed description of football in NZ can be found here.

With a population of nearly 4 and a half million people it is a country where Australian Rules remains a minority sport in a nation dominated by fanatical rugby union players and supporters with the other football codes Rugby League and Soccer also widely played and supported. In purely football terms, NZ's best young players have now got the opportunity to really gain a love for the game whilst developing their skills. The impact of a range of programmes has been of immense benefit. These include the NZ Hawks Cup for Secondary Schools and the HANZ Up programme, carried out by AFL New Zealand in conjunction with the Hawthorn Football Club. There are also many opportunities to represent the country at youth level through the Oceania Cup for U16's, for the NZ U20's to annually play the Vic Amateur U 18's and for others to be part of the Sth Pacific team at the AFL U 16 Championships. This has really impacted on the talented and already experienced players in their teens and early 20's available for selection. AFL is now being seen as a viable alternative to other codes with 4 teenagers thus far on AFL lists with Kurt Heatherley, Shem Tatupu and Rhys Panui-Leth at Hawthorn and Charlton Brown at GWS.

Strengths and Weaknesses

Their greatest strength will be their ability to play a structured game plan and their increasing depth. Coach Justin Davies said "I expect that the side will be a typical NZ side, that is fit and organised".

The squad will not lack for height with 10 players listed at 190cms up to the 196cm Mike Tagg. This should allow them to plan their game to their strength of key position players. The selectors have also focussed on giving youth a chance to shine with 6 teenagers in the squad. Coach Davies sees this as a positive however 'Our team is a mix of experience and youth with the Under 16 and Under 20 development squads providing a good path way for our International AFL players". He feels this is balanced by the inclusion of "more senior players including Andrew Crighton, Michael Tagg, Richard Bradley and David Cory-Toussaint who are providing a good foundation on which our less experienced players can continue to grow".

Former NZ player and current AFLNZ Board Member Tim Stevens said they have a "Good set of tall forwards with roving options with none better at getting in and under than Matt van Wyk". Stevens says van Wyk reminds him of 2002 IC Cup Leading Goalscorer Vince Serci and that is very high praise indeed!

As far as weaknesses the pure football ability of PNG remains a perennial challenge as will the new look Irish team with their recruitment of the many ex-pat Irish now playing footy on a weekly basis in Australia.

Players to watch

Many have already been mentioned throughout the article but Coach Davies said newcomers worth a look "include the dynamic tall forward Martin Swart, the ice cool backman Michael Gregson and our fiercest competitor Troy Lavery". This author feels many will be interested in seeing what has attracted Hawthorn to Panui-Leth and GWS to Brown. Disappointingly for the international audience the other Hawthorn international rookies Kurt Heatherley and Shem Tatupu, both part of the recent South Pacific squad at the Australian U16 Championships, have not been selected for the Cup.

It is likely that the three players currently playing the season in Australia will be key members with van Wyk at the Manunda Hawks in the Cairns League, Brendan Clark at the Pambula Panthers in the Sapphire Coast League in southern NSW and Andy Christensen at the Uni Blues in the VAFA.

Form Guide and Bottom Line

Defeated only by the PNG Mosquitoes at the 2008 Cup the senior Hawks have only had the opportunity to play together since then against Tonga in a 3 game series in 2010 which they not surprisingly totally dominated. That should not prove to be a major hindrance as many of the squad have come through junior rep squads together and most of the squad have represented the Hawks previously at some level. The squad has had 3 weekend camps in preparation and under former Frankston (VFL) player Justin Davies, as Head Coach, with former NZ Captain Andrew Congalton as his assistant they will be very well prepared. Given the opportunities to improve their game it is likely that their team will be several goals better than last Cup even given the churn factor when participating as an amateur team which annually leads to the loss of important players.

They are ranked number three (behind Australia + PNG) in the World Footy News rankings and seeded 2nd by the AFL.

In this author's opinion they start IC11 as a likely semi-finalist but they will need to perform at their best to win.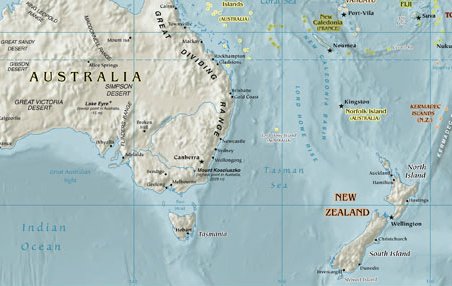 ---
World Footy News
http://www.worldfootynews.com/article.php/20110719152926181