Baltimore's USA Revolution and Freedom Lobster Bake IC11 fundraiser
Wednesday, July 13 2011 @ 09:16 am ACST
Contributed by: Tobietta Rhyman
Views: 1,588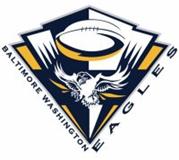 In addition to the USA teams' main supporter T-shirt sale fundraiser, some of the teams with representatives in the national team are also hosting their own fundraisers to help send their teammates to Australia for IC11.
Baltimore-Washington Eagles and Lady Eagles are hosting a Lobster Bake Fundraiser at Phillips Seafood Headquarters, 1215 E. Fort Avenue, Baltimore, on the 23rd July from 17:30 to 20:30, straight after the Metro Grand Final. They will also have a raffle for Australian beer/wine and other prizes. The money raised will go to support BWE Revolution reps Brandon Bladau, Freedom reps Jake Moyer, Judith Stein, Eileen Geogheedan, Karen Stablein, and Revolution assistant coach Denis Ryan.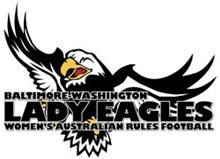 This sensational event will feature some of the best seafood you will ever taste (sourced through Phillips). The centrepiece of the lobster bake is a wood fire that supplies the heat needed to steam all of the food to perfection in a bed of seaweed. The menu starts with a clam chowder and includes lobster (1 per person), steamer clams, mussels, salmon, sausages, corn-on-the-cob, red bliss potatoes, onions, coleslaw and eggs, and finishes with a strawberry shortcake on home-made biscuits. The cooking show is worth nearly the price of the admission itself!
Price of ticket also includes all you can drink Australian beer and wine. Tickets MUST be purchased in advance as lobster count is really important to get firmed up so we can bargain with our Maine lobster provider. This is a $100 value meal that we are hosting for only $50! Under 21/ Non drinkers price is $30. Click here [Hyperlink
http://www.eventsbot.com/events/eb032978945
] to purchase tickets.
You won't eat better or cheaper anywhere else! Don't miss it!
More details at
http://www.ausball.com