Nauru looking for grass and shelter
Tuesday, June 28 2011 @ 05:54 pm ACST
Contributed by: Brett Northey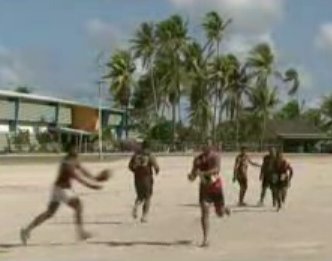 Nauru were one of the great success stories of IC08. After missing out in 2005 the islanders roared back with impressive performances that seemed to get better each game. They opened with a loss to eventual champs PNG and were never defeated again - by the end of the tournament looked like they may have deserved a top 4 finish.
A key part of their improvement was getting experience in country Victoria prior to the tournament, with players getting games across several regional clubs. Not only was competitive footy important but so too was getting used to grass, given the notorious crushed phosphate surface they play on at home.
Once again the Nauruans are returning to Australia and looking to be billeted for part of the tournament. They're looking for support from country Victoria again including offering labouring services. Full details can be seen in an article on the Bendigo Advertiser site. They need a quick response so anyone that can help please consider this promptly.