The Haggis Cup 2011
Thursday, April 07 2011 @ 05:38 pm ACST
Contributed by: Stephen Connor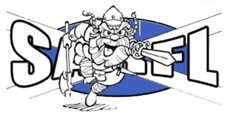 The Haggis Cup is Scotland's premier annual footy tournament. The SARFL event is hosted by the Glasgow Sharks and this year is set to be the biggest yet. The event will be held at Scotstoun Stadium on Saturday the 9th of April from 10:30am, and will see teams from across Europe compete for the prized trophy.
These teams include Scotland's Glasgow Sharks, Aberdeen Dingoes and Edinburgh Bloods, English clubs Huddersfield Rams and Wimbledon Hawks, Irish powerhouse Dublin Demons, the Solna Axmen from the Swedish capital Stockholm and AFL Italia foundation club Milano.
The Haggis Cup is always a high intensity event full of passion and usually attracts an impressive crowd. The tournament's growth was highlighted when 6 teams had to be declined entry into the tournament, either through not being able to confirm their intentions or the team not being able to make the date.
With Grandstand seating, onsite eating facilities and kids' entertainment, the Haggis Cup is a perfect day out to watch some footy. After match celebrations will take place in the Walkabout Bar from 7:30pm so make sure you are there too.