Kirk launches Cup
Friday, December 10 2010 @ 11:05 pm ACDT
Contributed by: Troy Thompson
Views: 2,705

The AFL today officially launched the 2011 AFL International Cup. Recently retired Sydney Swan Brett Kirk commencing his new role as an AFL Ambassador by announcing that Sydney will be one of the host cities for the fourth AFL International Cup carnival which will be held between August 13 and August 27, 2011.
The event will see over 1000 players and officials from 24 nations participate in the fortnight long event which will be officially opened in Western Sydney with games taking place across Sydney based AFL venues including the Greater Western Sydney Giants training ground Blacktown Olympic Park and ANZ Stadium.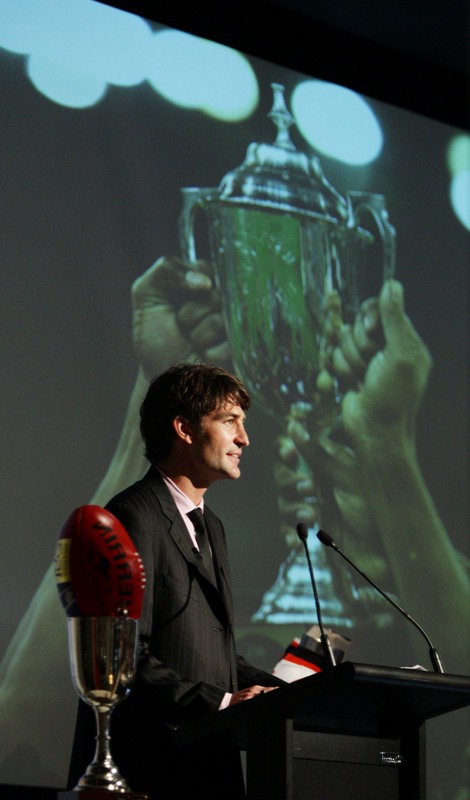 The event will then head south to Melbourne with the Grand Final to take place at the MCG on Saturday August 27. Speaking in Sydney today, at a function to launch the International Cup Campaign, Brett said he was looking forward to the next chapter of his life.
"After 13 years playing with the Sydney Swans it is fantastic to continue my involvement in Australian football. "Football has given me so much and it is my goal to give back to the community. I look forward to working with and visiting nations which have embraced our game and are preparing for the International Cup.
"It also gives me great pride to be able to showcase my own town Sydney to the international community, 2011 will be an incredibly exciting year," Brett said. Brett's appointment will undertake a number of roles, including youth mentoring, working with AIS Coach Michael O'Loughlin, as well as travelling to more than 10 countries between January and July 2011 as the AFL International Cup Ambassador.
AFL General Manager - National and International Development David Matthews said he was thrilled to be able to bring an event of such emotional significance for the AFL to Sydney for the first time. "The International Cup has been running in Victoria since 2002 and for the AFL to be able to bring it to Sydney is yet another landmark in terms of the growth and development of the code in NSW.
"We look forward to working with the people of Sydney to once again showcase our sport on the international platform."
The 2008 AFL International Cup was the most successful Australian Football tournament of its kind ever with over 700 international players and officials, representing 16 countries, along with multicultural challenge teams from Asia, Africa and Tonga and the now famous Peace Team comprising of both Israelis and Palestinian AFL players.
The 2011 AFL International Cup is expected to see over 1000 International players and officials take part which also includes the nomination of women's teams from five nations. The key feature of the AFL International Cup rules is that no expatriate Australians are eligible to play, teams comprising solely of amateurs who must be nationals of the country they represent.
You can follow Brett Kirk's ambassadorial journey on Facebook at this link
http://www.facebook.com/brettkirk.official
or on Twitter @brett_kirk