SARFL Clansmen make first international tour to Italy
Thursday, July 08 2010 @ 11:04 pm ACST
Contributed by: Douglas Hunter
Views: 2,755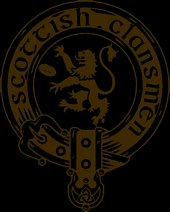 The re-branded Scottish Clansmen travelled abroad for the first time to the Four Nations Cup on July 3rd and 4th in Fontanafredda, northern Italy. The tournament was part of a Festival of Rugby and included the hosts Italy, Croatia and the Czech Republic.
Scotland has entered tournaments before, such as the EU Cup, but this was the first time the squad was exclusively players who are eligible for selection under the new Euro Cup rules. Having previously only played two Tests against Wales, the Clansmens' management team felt that this trip would be perfect preparation for the upcoming rematch against Wales, the first Test series against England and the Euro Cup in October.
The performances as much as the results have set the bench mark high for the remainder of the International season, with a competitive defeat to the highly rated Croatia and a comprehensive win over the Czech Republic. Scottish Head Coach Stevie Connor had his squad well prepared and highly motivated and the experience gained in Italy will be vital for the Clansmen in the upcoming matches.
Croatian Knights (9.11) 65 – Scottish Clansmen (4.9) 33
In the opening game of the tournament the Clansmen had a great first half and were in touch with their more experienced Croatian counterparts. The Scots, not used to the stifling heat of an Italian summer, tired in the second half and in the end the final margin of defeat was a little harsh but the Croatian Knights were well worthy of their victory. The Scottish goals came from Shane Faulkner, Dunc Black, Sean Mangan and Alasdair Lindop.
Czech Republic (4.4) 28 – Scottish Clansmen (15.10) 100
The 3rd/4th play-off was played in even hotter conditions but the Clansmen seemed to have acclimatised to the heat as they started at a great pace and never let up until the final hooter. Building on the strong performance against Croatia that gave them belief but no win, the Scots were determined to get their first victory on foreign soil and dominated the match from start to finish.
The pace and movement of the forward line caused the Czechs endless problems and the finishing power of Edinburgh Bloods' Shane Faulkner and Aberdeen Dingoes' Pete Moon gave the Clansmen a lead that they never looked like surrendering. The midfield and defence were also dominant with strong performances from Cardiff Panthers' David Gamble, Manchester Mosquitos' Alasdair Lindop and skipper Douglas Hunter and Ross Thompson from the Glasgow Sharks. The Scots scorers were – Shane Faulkner (6), Pete Moon (4), Alasdair Lindop, Ross Calderwood, Alex Young, Scott O'Hara and Ross Thompson.
The Clansmen would like to thank the organisers of the tournament Tiki Touch Rugby for their wonderful hospitality throughout the weekend.