Sydney Showgrounds to be GWS playing home
Tuesday, June 08 2010 @ 11:20 am ACST
Contributed by: Troy Thompson
Views: 2,633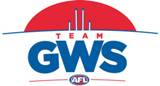 The following statement was released from Team GWS today;
Team GWS Chief Executive Officer Dale Holmes has welcomed today's announcement from the NSW state government that the proposed upgrade of the Sydney Showgrounds facility will go ahead. "This announcement marks an important milestone for Team GWS as we work to build the first AFL club in Greater Western Sydney. This redevelopment is fundamental to the establishment of our club."
"This is a terrific result, not only for our club, but for all of New South Wales as this will redevelop existing infrastructure into a multi purpose venue which will enhance the experience of visitors to the Royal Easter Show and open up the venue to a number of different sports including cricket, rugby league, rugby union and soccer. "With the Showgrounds situated at Sydney Olympic Park, Team GWS will now be able to contribute to the increased usage of existing infrastructure within the precinct including public transport, function facilities, restaurants and car parks.
"Thanks to the support of the NSW State Government, the Royal Agricultural Society and the AFL we will now be able to provide our fans with a modern 25,000 seat stadium to showcase our home games from season 2012. Families will enjoy first class facilities allowing our club to create a great experience for our fans.
"We want to thank the NSW State Government for their support of this redevelopment and elite sport in NSW.
"We are working to build a great AFL club to represent the vast region of Greater Western Sydney and Team GWS has made incredible gains in that short time.
"We have developed an impressive training facility at Blacktown Olympic Park, we have put in place a top line coaching and football department, and with the recruitment of a number of impressive young players in just the last week we have established ourselves as a genuine option for talented young players.
Meanwhile Team GWS has this week secured three more talented players with Kurt Aylett, Anthony Miles and Shaun Edwards all signing on to join the club in 2011. These three footballers from Southern NSW and the NT now join Sam Schulz, Mark Whiley, Curtly Hampton and Israel Folau as the first players on the AFL list for Team GWS.
With a number of quality players already committed to the club this further cements Team GWS as a realistic option for the best young footballers from around the country.
Aylett, who grew up in Leeton, currently plays with the North Ballarat Rebels in the TAC Cup after moving south to attend boarding school in 2009. An athletic midfielder with an excellent endurance base, Aylett has been a part of the AFL NSW/ACT Talented Player Program since he was 13, playing for the state at both U16 and U18 level.
After signing on with Team GWS, Aylett said that he was both relieved and thrilled to have made the decision. "It's pretty hard to explain, it's very exciting but also a huge relief for me at the same time. I was rather emotional to be honest. I'm just happy all of my hard work has paid off. "I started playing footy when I was ten and it has been my dream since then to make it on to an AFL list. I can't believe it's finally happened. "The best advantage for me is knowing where I'm going to be at the end of the year. I just can't wait to get up there. I don't have the stress of draft camp or state screenings to content with.
"Mum and Dad are over the moon for me. They've always believed in me and I couldn't have achieved this without them, they sacrificed a lot for my footy development. They were blown away with the set up at the club and the people involved, so that's a great comfort for all of us."
An Inside midfielder from Howlong near Albury, Miles is hailed as a natural leader having captained both the U16 and U18 NSW/ACT RAMS at the National Carnivals. Miles is currently playing with the Murray Bushrangers in the TAC Cup for his second year, after claiming then runner up in the club's best and fairest in 2009 as a bottom age player.
"I'm so excited about this opportunity, for me getting to come through with a new club from the start is just something I couldn't say no to," said Miles.
"The best part is we'll get to do this as a group. We all come in to the club at the same level, body size and fitness and we can work together from there. I've played footy with some of these boys for the last few years, I just can't believe how lucky we are.
"To have the chance to develop under the people they have in place at GWS was the biggest appeal to me.
"This is something I have wanted since the first day I picked up a footy. I can't believe that now I get to be an example to other kids from Southern NSW. With four of us already signed we can show them that this club is a reality now and this is a really opportunity for players from the region to have a real crack at AFL footy.
Edwards, a 16 year old from Darwin, now joins fellow NT Thunder teammate Curtly Hampton, who signed with the club last week. Edwards played his junior football with St Marys where he wont he won the NTFL's Lew Fatt U13 medal before representing the Thunder at both U16 and U18 level.
"It's was all so surreal when I signed the contract. It's such a huge opportunity to be part of history," said Edwards. "Moving away from home at a young age and coming to the hart of footy in Melbourne has really spurred me along to go after this dream. I'm still in shock that it is really happening.
"Next year I'll get to finish my year 12 in Sydney which is really exciting because I'll still be close the club to work on my development. I just cant wait to get started."
Team GWS Head Coach Kevin Sheedy is thrilled with the latest group of signings for the club.
"Here we have another three very impressive young footballers joining this club from the outset. These players are recognising the power of the opportunity that we are offering. We are going to be able to provide them the best development and welfare available as they embark on a career playing AFL football.
"Both Aylett and Miles had the opportunity to enter the draft this year but have elected to be apart of this club from the start – that's a pretty powerful message.
"Once again these boys are coming directly out of our zone. Believe me we are serious about our commitment to working with these areas. This is about finding the best talent we can and providing genuine opportunities to these young men.
"I have to tell you, I can not wait to start working with these players.