Call for expressions of interest for IC2011
Friday, March 26 2010 @ 09:26 pm ACDT
Contributed by: Brett Northey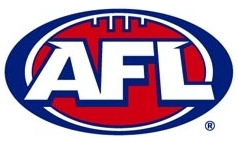 The AFL have issued a short statement calling for expressions of interest from countries wishing to attend the 2011 Australian Football International Cup. WFN assumes the message was sent to all international affiliates and other AFL contacts. Any national leagues not receiving the information should be able to contact the AFL at international@afl.com.au. The AFL text follows and was accompanied by an April 9th return date.
EXPRESSION OF INTEREST
The AFL is pleased to extend an invitation to participate in the fourth Australian Football International Cup to be played in Australia in August 2011.
A formal entry form will be forwarded in due course however to gauge initial interest from the international network, we ask that countries interested in being involved register their interest below*.
Once a list of interested nations has been established, a working party will be established to determine the most appropriate timing and venues for the event.
* Not attached to this article.