Paris Cockerels hosting West London in clash of the Premiers
Friday, March 26 2010 @ 06:43 am ACDT
Contributed by: Aaron Richard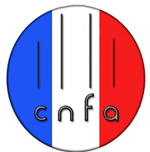 In the continuing tradition of London clubs touring Europe for pre-season friendlies, AFL London powerhouse the West London Wildcats will take on the Paris Cockerels on April 10th at 2pm in the Bois de Vincennes.
Cyril Talon, president of both the Cockerels and the French National Footy Commission, says the game will be the third-ever 18-a-side full-field match held in France, after Tasmania Montivilliers versus Paris Cockerels in 2000 and Paris Cockerels versus North London Lions in 2009. The game against the Wildcats will also be a good warmup for the second Anzac Cup, to be held in Villers-Bretonneux the Saturday 24th April.
The Paris Cockerels have stamped their dominance on the emerging French footy scene in recent years, and are currently sitting undefeated at the top of the ladder in the French league, a game clear of the Bordeaux Bombers in second.
Further south in France's rugby belt, the Toulouse Crocodiles recently played a promotional game at the halftime break of a professional Rugby League match between Toulouse Olympique and English club Dewsbury, with a crowd of around 800 spectators. The Toulousains have this year already tasted glory, with a win at the inaugural Coupe de Grand Sud tournament, held in Perpignan in February, which saw the Crocodiles meet the other teams from southern France, along with those from Andorra and Catalonia.
This year's Coupe de France club tournament is scheduled for June 26th in Strasbourg, with hosts the Strasbourg Kangaroos hoping to build this year after remaining dormant through the 2009-10 season.