London's 7th Club Stepping Up a Grade in 2010
Thursday, March 11 2010 @ 08:47 am ACDT
Contributed by: Aaron Richard
Views: 1,996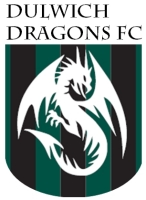 The Dulwich Dragons will this year enter the AFL London's Conference (2nds) Division, after playing in the Social (3rds) League since their formation in 2008.
Club stalwart Alistair Chisholm explains that the Dragons were created by two footy enthusiasts who decided the London league needed to spread away from the traditional Aussie expat areas in the city's west.
Two years later, the Dragons have over sixty players on their squad list and are planning on playing in both the 2nd and 3rd divisions on the AFL London, after a strong showing in 2009 despite some early fixturing hiccups.
Chisholm says the creation of the club began with a couple of blokes walking into a bar. "One bloke got the drinks, the other said 'mate, AFL needs to spread in London, why don't we start up a new club?' It literally happened that way. The idea was always to expand London AFL away from the traditional Aussie areas of london and open up the league a bit. Dulwich is the most easterly club, but strangely more geographically central than most of the others."
"We have a squad list of over sixty, with over ten percent locals. We have a shared coaching arrangement at the moment between five of the most senior players - it's a very democratic club! They're Aussie expats, professionals in various careers and have played footy extensively in Australia."
Recruitment for the Dragons has followed a threefold strategy - word of mouth, preseason flyers and via sites such as Gumtree and Facebook. The Dragons are aiming this year to grow the player base, increase EU members, show new players commitment to the league. The 2009 season began with a measure of chaos after they were accidentally left off the the fixture, although Chisholm says that despite this, the season ended up being a great year for expansion.
When asked about whether the club is aiming to field a side in all three tiers of the AFL London, Chisholm says the Dragons still have some consolidation to achieve first. "Yes that is the goal, but the Dragons need to stay focused on increasing their player base and bringing up new talent into the league. One step at a time."
The 2010 AFL London schedule is close to release, with the season kicking off on May 8th after a healthy schedule of pre-season club tournaments in April.
For more information on the Dulwich Dragons, visit their website at www.dulwichdragons.com.