Sobetwa set to be first South African in the AFL
Monday, February 01 2010 @ 09:03 am ACDT
Contributed by: Aaron Richard
Views: 4,537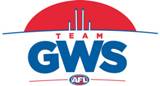 The AFL's Team Greater Western Sydney, set to enter the league in 2012, has made history by being the first AFL club to sign a player from the AFL South Africa.
19-year-old Bayanda Sobetwa has accepted a SportsReady traineeship, which will see him study and work in Sydney over the coming years, on top of his development as an elite footballer.
GWS coach Kevin Sheedy, a long-time supporter of the internationalisation of Australian rules football, has compared Sobetwa to a young Michael Long.
The following story appeared in today's edition of Sydney's Daily Telegraph newspaper.
South African recruit set to be AFL star
By Todd Balym
KEVIN Sheedy has delivered on his first promise as coach of Team Greater Western Sydney, signing the AFL's first South African pathway recruit to a scholarship with the club.
Sheedy boasted he would search the world for new AFL talent and, after Bayanda Sobetwa accepted an offer to join Team GWS last night, Sheedy will today begin his first official day in charge of the club having fulfilled his vow.
Sobetwa, 19, was presented with his AFL SportsReady traineeship by former Swans forward Michael O'Loughlin in Cape Town yesterday and will join the GWS TAC Cup team this year. Sheedy hopes the young midfielder, at 183cm and just 73kg, can be moulded as successfully as Essendon hero Michael Long was when he first joined the Bombers.
"He has very quick skills, he is creative around goals. He is a good thinker and has got good cutting skills. He can move around packs and make space and create space which is important," Sheedy said.
"Michael Long was a very, very lean and skinny young man when he turned up at Essendon.
"As long as he can get a bit more of a body. He is only slight, there's not enough [kilograms] on him yet but that will come." Sobetwa, from the Khayelitsha township southeast of Cape Town, started playing Aussie rules in 2007 and was identified as a potential talent the same year.
He starred for South Africa against the AIS-AFL academy the past two years and last December he trained with the North Melbourne Kangaroos in Melbourne.
Sobetwa will have to combine study and work in western Sydney as part of his traineeship.
Sheedy, who has been a driving force of the AFL SportsReady program, was delighted he'd found a South African gem he could polish into a star.
"This is a first. It is opening up the road," Sheedy said. "There's been a lot of hard work done in South Africa for the last decade.
"Quite a number of players are getting chances from outside of Australia now, which is excellent."
Sheedy hopes the South African experiment will prove as successful as AFL's foray into Ireland's Gaelic footballers, which has found the likes of 1991 Brownlow medallist Jim Stynes and Swans premiership hero Tadhg Kennelly.
"Jim Stynes wasn't the first Irishman to play AFL, but eventually we got some good ones. It is terrific for international AFL," he said.
The original article from the Daily Telegraph can be found at South African recruit set to be AFL star.