British footy players take on the GRIM Challenge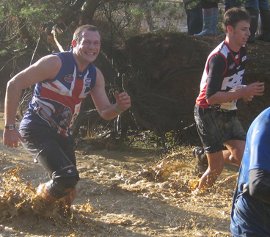 Aussie Rules players the world over have a reputation for being a rugged breed, taking no prisoners on the pitch and accepting the hits that life and the opposition dish out. So early in December, a group of players from across England decided to test themselves against the elements in the final date of the 2009 GRIM calender - the original GRIM Challenge - combining off-season training with charity and squad fundraising.
An 8-mile cross country on Ministry of Defence tank and vehicle test land in Aldershot, the course features gravel tracks, mud slopes, thigh-deep puddles, shin deep mud and several thousand enthusiastic competitors. With torrential rain the night before, the course was even more daunting and 'running' largely turned into 'wading' for significant stretches, sapping the muscles and weighing down the feet right from the start.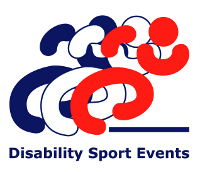 With an eye on the 2011 International Cup, several members of the GB Bulldogs used the event as a chance to raise some very-hard-earned sponsorship funds, looking to raise £65,000 to cover the tour costs, but also for Disability Sport Events (DSE), who organise regional, national and international championships in a variety of sports.
The charity develops, supports and encourages participation in sport, organising events to provide pathways to international success, such as the Paralympics, for disabled people with all impairments. Their work begins with clubs, schools and individuals at grass roots level.
On the day, 9 members of the GB Bulldogs, Chippenham Redbacks, Reading Kangaroos, North London Lions and Wandsworth Demons took up the challenge, punishing their bodies through the gruelling miles and providing no end of amusement for the cheering onlookers. Bulldogs Assistant Coach Rob Fielder was the fastest finisher from the group, with Squad Manager Martin Smith providing vital photography support/evidence around the course.
Bulldogs Treasurer and Kangaroo's president Adam Bennett was in the "slow and steady" bracket of finishers, but thoroughly enjoyed his second GRIM Challenge. "The event is fantastic - loads of slightly nutty people coming together to enjoy something totally different on a weekend. It's a great chance to come together as a squad outside the regular season, get some fundraising done for the International Cup and support a really worthy cause at the same time."
For more information on the event, take a look at
www.grimchallenge.co.uk
. For more information on Disability Sport Events, please visit
www.disabilitysport.org.uk
.
Merry Christmas all!