Sheedy takes on "compelling opportunity"
Monday, November 09 2009 @ 11:08 am ACDT
Contributed by: Troy Thompson
Views: 3,113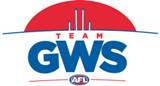 Four-time AFL premiership coach and Australian Football Hall of Fame member Kevin Sheedy (and great friend and spruiker of the international aspects of our game) was today announced as Head Coach of Team GWS.
In announcing Sheedy's move to Western Sydney, AFL Chief Executive Officer Andrew Demetriou said the appointment of the coaching legend, who had coached Essendon for 27 years and four flags was the most significant appointment in the campaign for the 18th AFL licence to bring a team to Greater Western Sydney by 2012.
Mr Demetriou said the Team GWS had a significant challenge to meet the criteria as set by the AFL Commission and that Sheedy would have a role in both the development of the on-field and off-field structure of Team GWS. "This is a generational decision and the success of AFL in Greater Western Sydney won't be known for 25 or 30 years but with a population of two million people, the AFL is serious about this venture and today's appointment of one of the biggest names in AFL demonstrates our commitment to this region," Mr Demetriou said.
"The AFL has identified the Greater West of Sydney as a priority for expansion and Team GWS needs to demonstrate that it can build support and connect with the community. Kevin Sheedy has been a success as a player and coach and is without peer when it comes to engaging new communities in our game."
AFL Commission Member Sam Mostyn today joined Kevin Sheedy for the announcement of his appointment, along with Dale Holmes, the General Manager of AFL NSW, and AFL General Manager of Development David Matthews, the chair of the Team GWS football sub-committee.
Sheedy's appointment follows the recent appointment of former Manly Sea Eagles CEO Grant Mayer as the General Manager of Commercial Development for Team GWS, the announcement of talent academies to assist young NSW footballers to play AFL without moving states and the also the recent announcement of list concessions for Team GWS.
Sheedy said the opportunity to join Team GWS had captured his imagination through regular visits over the past two years in his role as an AFL ambassador. Witnessing the desire of people across Greater Western Sydney to create an AFL team that would bring greater sporting, economic and social opportunities to the region led to an ongoing exchange of ideas and then formal discussions about an ongoing role.
"I am really excited by the challenge. Clearly Western Sydney is a compelling opportunity for the game. We should have a club here, but we have work to do to make sure we can show it will have the business, community and sporting support." Sheedy said.
"I think I have a lot to offer and can play a strong role across a range of areas to give this club the best chance of being granted a license by the AFL Commission."
Mr Holmes said Sheedy had built a national reputation for his community work. "Kevin is known as much for his off-field work as he is for his premierships," Mr Holmes said. "He was a driving force in the development of AFL Sportsready which has provided more than 4000 jobs for young people. He also drove events such as the Anzac Day match between Essendon and Collingwood, the Dreamtime at the G match to celebrate indigenous players and Essendon's strong presence in the Sydney market."
Mr Holmes said Sheedy had worked tirelessly over 27 years to engage new communities in football and part of his role in Western Sydney will be to engage the community in the campaign to bring an AFL team to one of the country's fastest growing and most popular regions.
The appointment follows Sheedy's involvement with the AFL where he has been working as an AFL Ambassador since finishing at Essendon at the end of 2007. His role has been integral in developing the AFL fan base in regions across Australia and has had a particular focus on NSW and Queensland. During that time, Sheedy has stayed closely involved in AFL coach education and talent development to keep up with current practises and has retained his role as president of the AFL Coaches Association.
Mr Matthews said that a major component of Kevin's role will be developing the football strategy and making the best use of the recruiting opportunities outlined in the recent Team GWS list concessions "In 2010, Team GWS will enter the TAC Cup to fast track local talent. Alan McConnell will Coach that side under Kevin's direction as Kevin concentrates on the broader components of the football build including developing the plan to take advantage of the recently-announced list establishment rules that Team GWS has been granted," Mr Matthews said.
Sheedy said the diversity of Greater Western Sydney was one of the selling points and he was excited by the role Team GWS could play in bringing people together. "Being involved in a sporting team that is seeking to achieve on the field and in the community by improving harmony, health, education and jobs across this region is something that really gets me going," Mr Sheedy said.
"I know the impact AFL can have in communities. I also know the impact the community can have on shaping the AFL." "When we launched Team GWS, I compared an AFL team in Western Sydney to the Sydney Opera House. Many thought the Opera House couldn't or shouldn't be built but it is now one of the icons of Australia, not just of Sydney. Yes, it is a challenge to build an AFL team in Greater Western Sydney but in 20 or 25 years people will be glad we did.
In addition to building the football side of the club, Sheedy's leadership in Indigenous and diversity programs and promotional vision will be utilised to secure other critical partnerships and outcomes.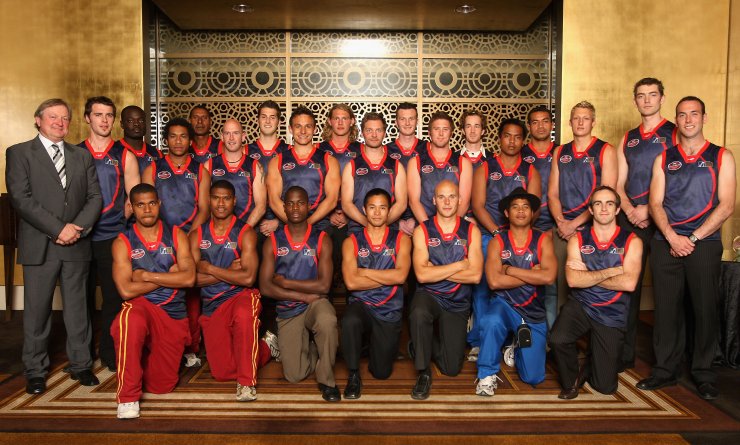 Sheedy with the 2008 World Team.